For centuries and ages far before our time, Kings, Queens and other venturous pioneers have eagerly sought out the ever so cherished Fountain of Youth.  Mystical and elusive as it may be, there has never been a more sought out resource than that of a youthful wellbeing.  Though a fairytale as it may be, the Fountain of Youth holds an iconic position in the minds of both generations past and present, never to fade for generations to come.
Though this concept of everlasting youth may never truly come to reality as some fairytales portray, modern technology and science has become incredibly close to replicating such desired results as the stories tell.  Never before has it been so realistic to turn back the hands of time with advanced procedures and medicines to drastically improve the health, appearance, and livelihood of those seeking anti-aging treatments.
Doctors Emil Shakov and Rada Shakov provide exactly that, bringing your anti-aging and youth rejuvenating desires to life.
With a combined wealth of surgical and medical experience, husband and wife power couple Emil and Rada Shakov truly bring the highest level of expertise to their fields.  Emil Shakov, a board certified surgeon, and Rada Shakov, a board certified gastroenterologist, are a match made in heaven – or better yet, a match made in the medical field.
Together, they are revolutionizing the concept that is the true Fountain of Youth.
The Youth Fountain, located in Freehold NJ, provides life changing treatments and procedures to restore the natural appearance and livelihood of a healthy, youthful well being.  Providing the most advanced skin, hair, and weight loss methods, the Fountain of Youth has never been more attainable thanks to Doctors Emil and Rada Shakov.
Procedures such as Botox, fillers, and plasma treatments will leave patients looking and feeling younger than ever imaginable at this day in age.  Weight loss treatments such as cool sculpting and HCG will tighten and tone patients to achieve their most loved and desired body.  Patient specific peptide treatments will truly rejuvenate youthful energy and libido, while various hair treatments will bring back that luxurious head of hair.
The Youth Fountain does it all, and it has never been a more comfortable and personal experience than it is under the work of Emil and Rada Shakov.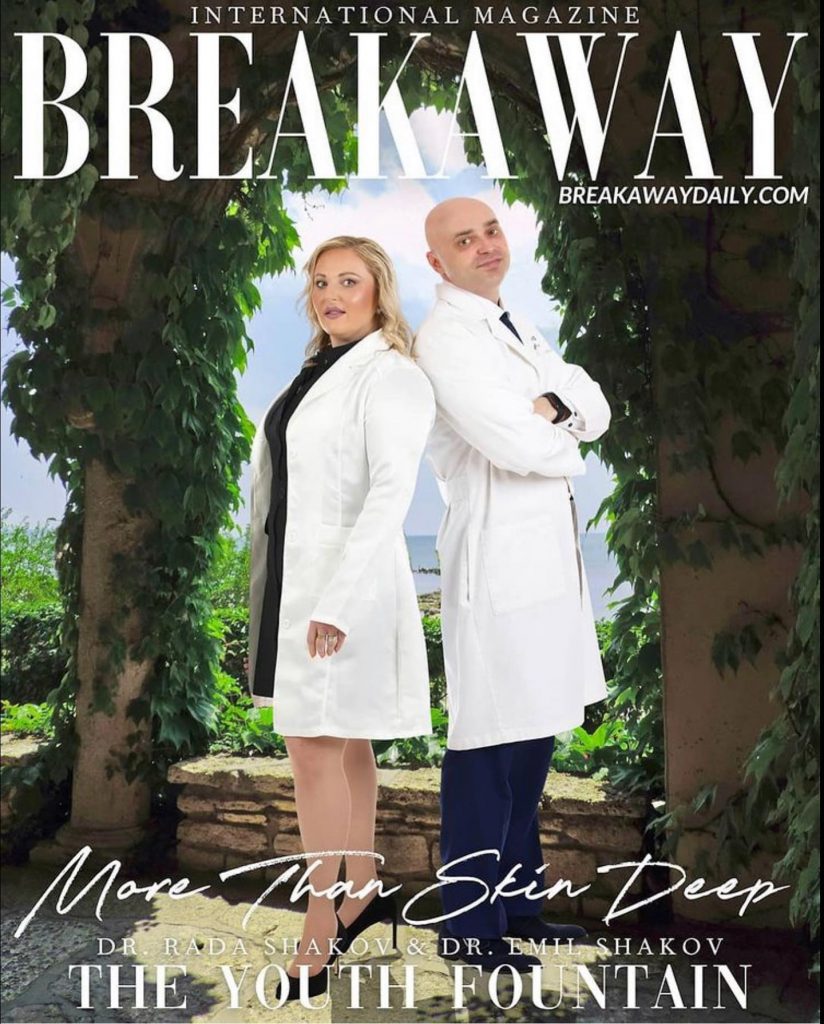 When researching any type of medical or surgical practice – knowledge, skillset and experience go an incredibly long way in making a confident choice in choosing a doctor to work with.  Nobody wants to work with an amateur provider, or receive subpar treatment and results for their service.  Potential patients seek out the finest of their field – and The Youth Fountain makes that decision incredibly easy as the Shakovs take any question of quality out of the equation.
The finest doctors around, the power couple leaves no trace of doubt in bringing only the best and highest tier service to the table.  Providing nothing but extraordinary work to their patients, The Youth Fountain goes above and beyond every time.  The Shakov's love and passion for what they do however, truly sets them apart from the rest of the industry.
The satisfaction in providing life changing procedures can be found in the smiles of hundreds of satisfied patients, as the dynamic couple treats every patient as a person, rather than a client.  More than a diagnosis or a statistic, every single patient is treated as a unique individual from start to finish, providing a results driven yet comfortable and trusted experience for every patient. 
In treating every patient as a person, The Youth Fountain will find the exact treatment right for every individual.  Furthermore, through the company's website patients may browse The Youth Fountain's services, and schedule a consultation to review any concerns and questions they may have.  Another huge benefit from The Youth Fountain is the ability to look into finance options through the site as well.
With an unmatched passion for their patients, and a desire to change lives and make a difference, Emil and Rada Shakov are without a doubt in the right industry for their hearts.  A love for each other, their field and their patients, The Youth Fountain is truly a life changing practice. 
The Fountain of Youth has finally come to reality.
For more information on The Youth Fountain visit the website http://theyouthfountain.com and request your consultation today!
Follow The Youth Fountain on Instagram @theyouthfountain