Italian-Cuban model and designer, Maylin Aguirre @maylin_aguirree shares her inspiring journey toward creating her own clothing brand with a mission to unify continents through her creativity. With a quintessentially feminine approach, Maylin rejects the rigid rules and blueprints, instead seeking to highlight the grace, and elegance inherent in every woman. She is passionate about inspiring women to shine in their full inner beauty and celebrate every woman's individuality and strength.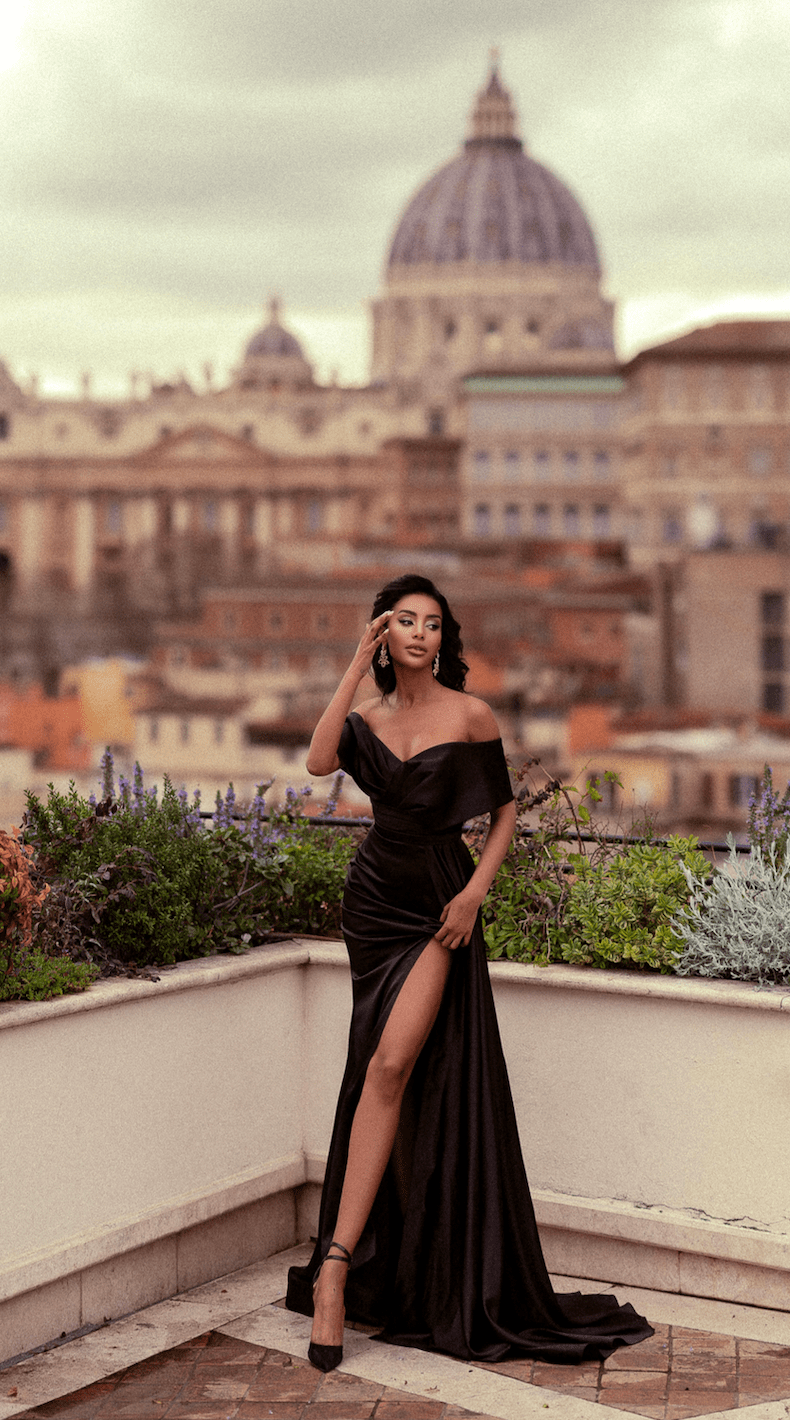 How did you get the idea to create your own brand? How long did it take for it to come to fruition? Who helped you and who did you look up to? In your work, does it happen that you create a complete image at once, for example, a dress and jewelry that matches it?
My great passion for fashion was born at a young age, I built clothes for my dolls and dreamed of having them parade on the catwalk. Learning by myself, I started to sew and nurture a passion for the different styles of the various ethnic groups, a deep interest in fabrics and manufactures, especially the refined and elegant "Made in Italy" one, adding creativity to unify the continents with various details that characterize different parts of the world. I have a lot of esteem for fashion in general, for the styles and customs of the various continents, but my greatest inspiration is that of Dolce and Gabbana. I love their way of enhancing femininity.  I have studied and worked hard and with dedication for more than 6 years, and now I am happy to say that I have created a clothing brand that reflects my vision of femininity, grace, elegance, determination, sensuality, and the strength that every woman has inside!  Initially, I had partners in my project, but over time I preferred to continue my journey alone surrounded by my all-female team of which I am very proud!  I believe in the sensitivity, creativity, and fidelity of women.  Today I feel very lucky!  I recently designed a jewelry line called "Genesis" collaborating with an established jewelry brand Antonio Boggati inspired by human anthropology that matches and embraces my brand both aesthetically and ethically.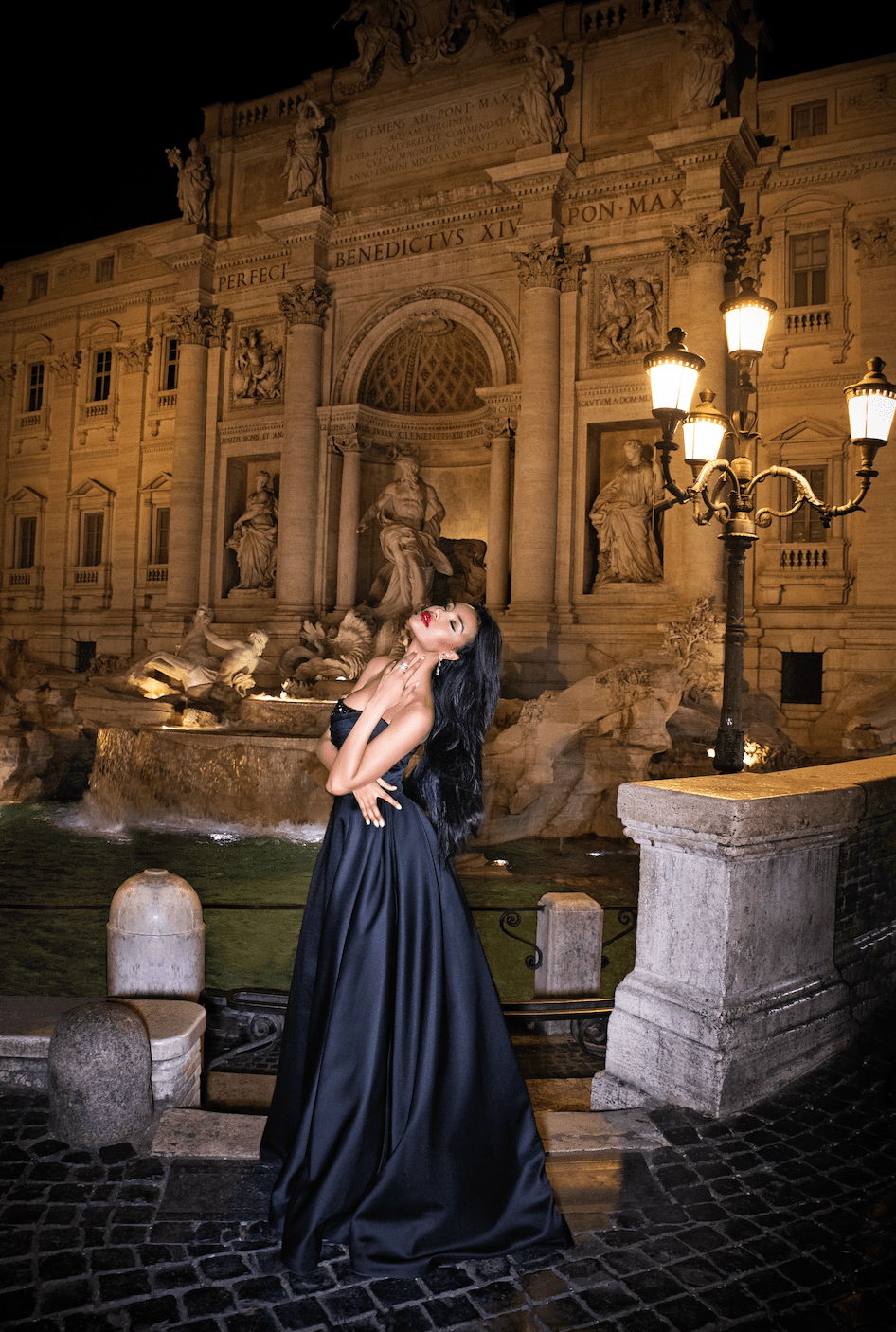 How would you define the philosophy of fashion? Based on personal experience, could you list some laws that govern the world of fashion?
Fashion for me means freedom of expression, there are no precise rules in this.  At least there shouldn't be.  Ideally, fashion and what we wear must express our personality and our state of mind at that moment, as well as provide comfort.
Can a woman be truly beautiful without spiritual fulfillment?
True Beauty comes from within, from our happiness and charisma.  I noticed more than once that when I wore very beautiful clothes, but in a moment under pressure, the dress didn't have the same emotional impact that it would have in a moment of inner calm.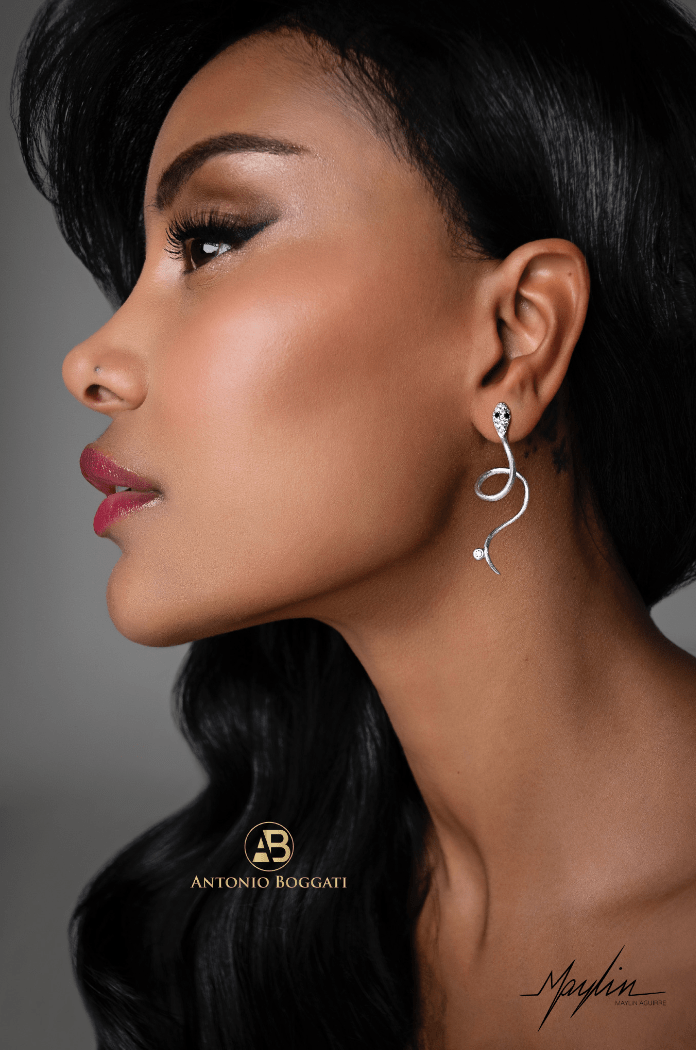 Tell us about your plans for the nearest future. What are you going to bring to this world?
My plan for the upcoming future is to open my online store with an easy purchase process and faster delivery. With this, I hope to give more presence to my customers and less waiting time, but above all, I hope to convey my passion and devotion to the female world.  Because I'm, first of all, one of them, I fully understand women's needs, but also what makes us happy and confident in clothing.  I want to be an ally and a point of reference for women.  I would like them to be able to count on me and represent them in different moments of their life. It would be a real honor for me!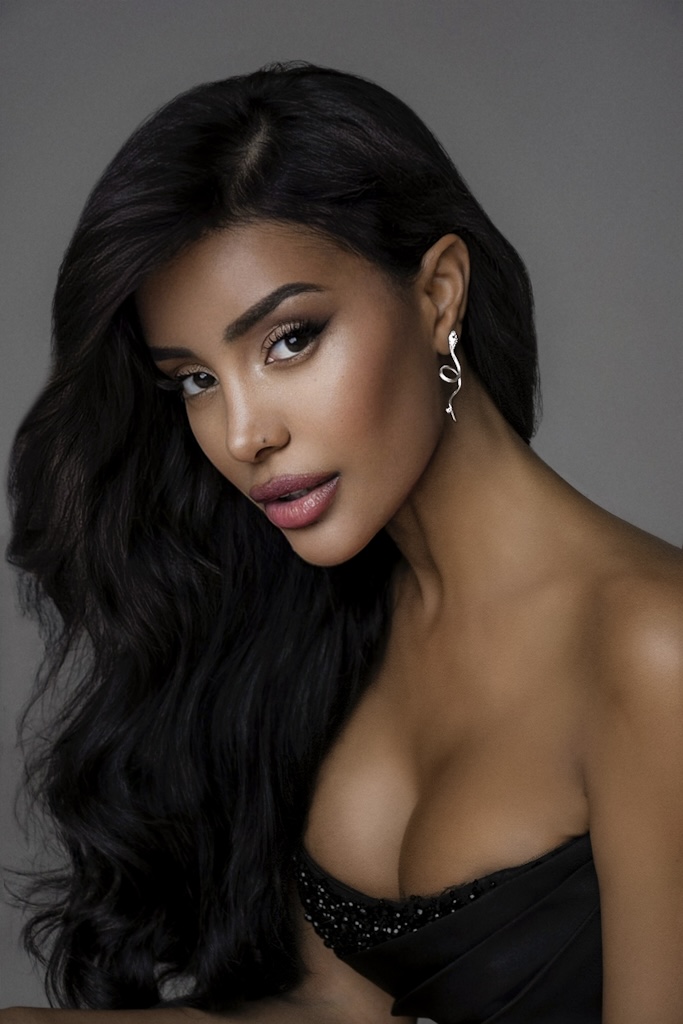 Are jewelry and clothes capable of turning a plain Jane into an irresistible lady, or do they just highlight what's already there?
A woman, if she wants, can become a queen, a princess, or an irresistible Jane, regardless of the dress or accessory. However, I like the idea of being able to enhance their power, their will, their character, and needs with clothes and jewels that envelop and highlight their special traits and uniqueness.