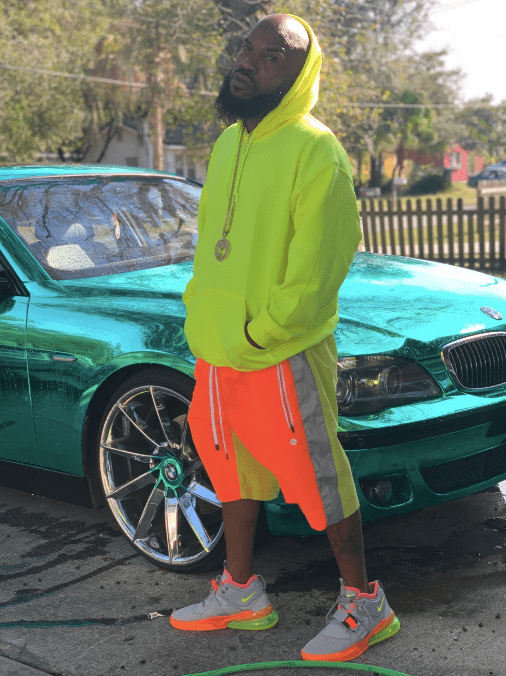 Lionel B is an American entertainment media personality on the Lionel B Show on Youtube. He covers various hip-hop news and entertainment items on the radio and on social media. His videos are composed of audio commentaries layered on top of graphic visuals and stitched-together GIFs.
Lionel B was born in Panama City, Fl. He moved to the Naples,Italy in 1993, during his high school years. He spent many of his teenage years in Italy and Germany.
After graduating high school, he went to the Air force. After a brief stint in the military, he also developed a passion for music production, which eventually turned into him being a very talented music producer.
Lionel attended the IADT Tampa, where he learned music engineering, camera operation, video editing, and professional lighting, and graphic design.
While he was attending IADT Tampa, Barnes started his own music production company and record label, TightGrip Media. On it, he produced tracks for hip hop acts such as Slip-n-Slide Records, such as Duece Poppi famous for his collaboration with Trick Daddy, on the hit single "Shut Up", and got the nod by artists such as Plies and Jody Breeze.
He also produced a complete album for Saved By The Bell Actress Lark Voorhies. Lionel B later expanded to the urban entertainment industry, posting light-hearted and satirical videos on YouTube.
His YouTube channel started to gain significant popularity in 2018 due partly to his coverage of the Nipsey Hussle in Crenshaw.
In 2018, he released a viral video regarding JayZ and Offset having a dispute that quickly reached 6 million views on Youtube in 2 months. He went on to gain hundreds of thousands of subscribers, putting him on top as the popular Youtube celebrity bloggers.
As of May 2020, Lionel's main YouTube channel boasts over 321k subscribers and he has over 80 million views on the platform. He also created an Instagram page that has over 185k followers. When asked about his transition from being behind the scenes crafting music, to now being in the spotlight, the show's host
says "It felt natural to be on Youtube. People always liked my voice and said it sounded very soothing, even though I didn't really like my voice that much, hundreds of thousands of people did, so I guess it worked out for me, and I enjoy keeping my viewers informed and entertained."