This under 30 rapper and musical artist's new song is appealing a large audience in a short span of time.
To become a musical artist or a rapper, there are many skill sets that an individual requires to become the best in the industry. Since several artists come and go in the vast field of music, what's important to keep in mind is that how one can make himself/herself distinct from others. For this, artists must learn and explore the many aspects of the musical world to become the numero uno in the game. However, these are all the technical aspects of it; but what makes a person take a step closer to success is not just about gaining more knowledge of the field, but also about being strong enough to fight the battles of life and emerge as a brave and confident human being ready to take on life as it comes. Polo Boyd from Gary, Indiana is amongst those individuals whose life has been one hell of an adventure ride with lot many ups and downs, but not once did Boyd think of giving up and today is gradually getting nearer to achieving all his dreams and musical aspirations.
Boyd has proved the American music lovers and audiences that varied life experiences can also give birth to great and soulful music as individuals are those who learn from their life experiences and artists are those who try to transport those experiences and emotions into music and create magic.
The young rapper was born in Gary Indiana on 3rd of October; 1991and grew up in the Chicago land where he was surrounded by the harsh realities of life in a tough neighbourhood. However, he stood firm in completing his education and graduated from Merrillville high.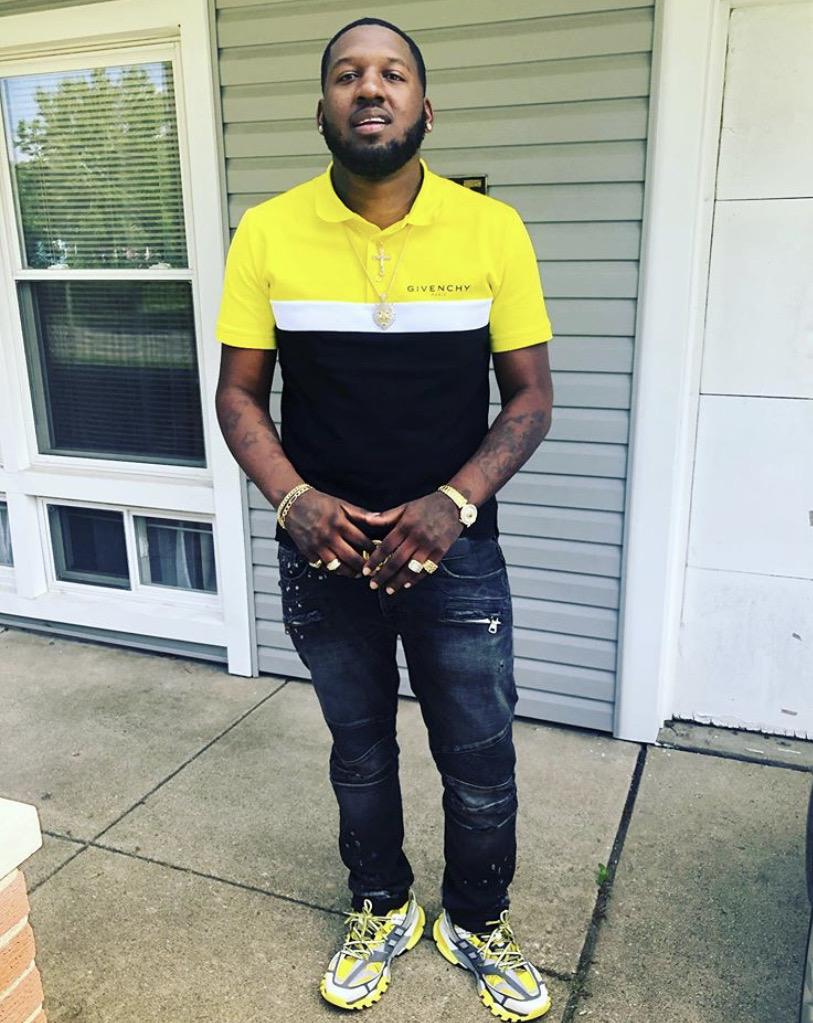 While in his teens, Boyd lost his mother whom he considered his best friend and also the most significant musical influence of his life. It was through her, that Boyd had inherited the talent of music in him. However, even today, all his musical work and his songs are dedicated to his late mother. He also has dedicatedly taken care of his two younger sisters till now.
They say when the going gets tough, the tough get going. His musical journey began in 2014; however, Boyd decided to move to Las Vegas in the year 2017 to try his luck in music and as a professional rapper. Dreams became a reality for him when the release of the single "Black coupe" in May 2020 became Boyd's first ever song and instantly caught everyone's attention. The song has been produced by Christian Kuya, who is a popular artist from Cuzzi Gang label. While working on the tunes and some music in a studio, the idea of Black coupe had struck Boyd and that's how the single was born.
The shoot of the music video happened in the desert of Las Vegas and other locations and has turned out to be a modern and happening music video impressing everyone, especially the millennials. Boyd aims to make and be part of rap songs and music that stands out amongst the rest in the industry and helps him carve his name as one of the most creative and unique rappers of America. He proves people that struggles in life are also important as it motivates you to become what you wish to and achieve dreams that the heart seeks.
Black coupe can be streamed or downloaded on YouTube, Apple Music and Spotify. To shower some love on this rising rapper and musical artist, People can even follow him on Instagram – Polo_Boyd, Facebook – Polomuzik, Spotify – Polo Boyd and Apple Music – Polo Boyd.
Instagram : https://instagram.com/polo_boyd