Today, entrepreneurs aim to achieve growth for their companies to be noticed by investors which catalyze their growth objectives by investing capital in their businesses. By definition, venture capital is a form of private equity financing that is provided by venture capital firms or funds to startups, early-stage, and emerging companies that have been deemed to have high growth potential or which have demonstrated high growth. So, what's Venture Capital all about?  
It is a form of finance that investors offer to start-ups and small-scale businesses if they see growth potential in them. Mostly, it's investors aiming to diversify their portfolio; or else investment banks and institutions. Capital is then given to companies that have the potential to grow in the short term. This doesn't necessarily has to be in the form of money; it can be in the form of expertise in technology, etc.
Generally, in a venture capital deal, shares of ownership in a company are made and sold to a few investors through venture capital firms. While venture capital deals are made with an eye on future growth prospects of the company, other private equity deals  are more focused towards companies that already have made a name in the market and are looking for investors to own some shares.
SM Global Finance if formed by a team that nurture early stage stage ventures for success through seed capital, mentorship, network, experience and entrepreneurial. Mr. Dan Adrian Pop gathered a team of experienced investors, networkers and fundraisers which share our expertise with start-ups founders and partner with them thru every battle, charging towards successful outcomes.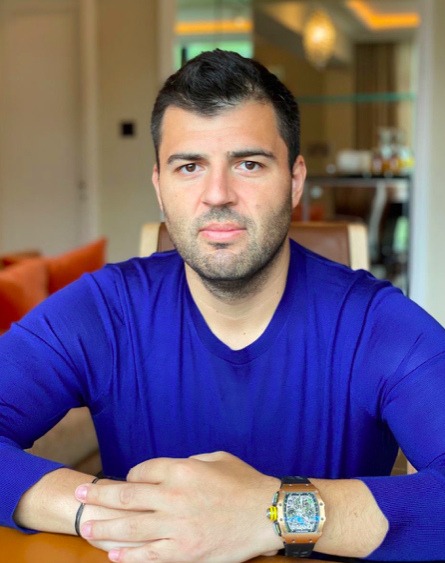 SM Global Financial is a Switzerland Bases Venture Capital firm, that invests in people with visionary ideas. They precisely provide value in those areas that matter and we assist portfolio companies in developing and executing strategic growth, building the board and executive management team, exploring capitalization structures, pursuing growth mergers and acquisitions, and enhancing market presence. Their goal is to empower entrepreneurs with the tools and resources they need to create great businesses and help them to nurture value.
Mr. Dan Adrian Pop and its SM Global Finance team honestly believes that the entrepreneurial background by sharing their views and background they can assist in building companies and legacies.
Mr. Dan Adrian Pop thru his SM Global Finance provides seed, venture and growth funding to enterprising ventures. They also provide technical, technological, logistical and managerial expertise required for the entrepreneur to grow and for the venture to become a successful company.
 The Big Success Stories
CardUp is a credit card enablement platform, which enables the payment or collection of big expenses using credit card, in places where cards are not accepted today. Examples of payments include rent, tax, invoices, payroll and more, which are still paid by cash, cheque or bank transfer. 
With CardUp, individuals and businesses can now shift these big payments to their existing credit cards. This provides an unparalleled opportunity to earn credit card rewards, access interest-free credit and digitize payments – making big payments rewarding. 
PrimaDollar is a UK-based fintech that provides supply chain finance in support of cross-border trades, principally originating transactions from the exporter-side. 
They offer a simple trade finance product. They pay the exporter at shipment and the buyer can pay later. If the buyer cannot pay, they take the risk. Buyers get open account or sale contract terms, whilst the exporter is paid upfront. This is exactly what importers and exporters need to make their lives easy and their trades work smoothly.
Extendam is a European leader in private equity with a reliable team of experts focused on hospitality. 
Jean-Mark Palhon started investing in hotels about ten years ago, before founding EXTENDAM, an independent asset management company specializing in financing and long term support for business hotel SME's in Europe. He has been an entrepreneur and investor for more than 30 years and has specialized in third-party asset management for more than 20 years. 
EXTENDAM values are reflected in their daily activity, their decisions taking and in their relationship with their staff, clients, private and institutional investors, partners, asset management advisors, entrepreneurs and large hotel brands. These values are the core of Extendam team which gives meaning to everything they do.
United Wealth Finance offers a comprehensive range of trade and export finance products designed to mitigate credit risks and preserve the necessary flexibility to navigate complex cross-border transactions. They letter of credit services including export and import letters of credit, documentary collections, Accounts and pre-paid card payments to our clients. 
United Wealth is a privately-owned Bank providing global trade finance services. United Wealth operational centre is outsourced in UK for easy access to clients from all over the world. We have a CLASS A banking license regulated by i-commerce registry.
FabHotels is a branded budget hotel aggregator, wherein it partners with smaller hotels for providing standardized services to budget travelers. 
We're building the most preferred hotel brand for the modern Indian traveler, with the intent to make great hospitality affordable. To ensure our guests get consistently high level of service, all our ?hotels and B&Bs follow strict standard operating procedures when it comes to housekeeping, laundry or F&B, and entire staff undergoes regular training and auditing. 
The team behind FabHotels comes from established hospitality, management consulting and venture building backgrounds
Swiggy is India's largest and fastest growing online food ordering marketplace. 
Launched in Aug 2014, its inception was inspired by the thought of providing a complete food ordering and delivery solution to customers and the product is wholly dedicated to their cause. The idea was to get the choicest of food from the best restaurants in a neighbourhood delivered to customers, at their doorsteps. Swiggy gives its users the flexibility to order on the web as well as through the app (iOS/ android). 
A single window for ordering from a wide range of over 6000 partner restaurants, Swiggy relies on its own fleet of delivery personnel for picking up and delivering orders to its customers at an industry best average on 37 minutes for each delivery. Having its own delivery fleet enables Swiggy to offer customers a variety of convenient features like faster deliveries, no minimum order and live tracking of their delivery. Swiggy is currently present in 8 major metro cities across India and plans to expand it's footprint to the rest of country.
Instantpay is a fast growing provider of electronic payment and transaction processing systems to service providers, financial institutions, distributors, retailers and individuals in India.
These are just a few of SM Global Finance investments, but the real success stories on the lips of every one include Uber, Snapchat and Instagram. These are three of the most  popular applications used worldwide. Uber, a cab service application, raised about $1.5 billion from venture capital funding. First the company raised $1.2 billion from a group of mutual fund managers and investors and then they raised $258 million from Google Ventures. 
Evan Spiegel, Bobby Murphy and Reggie Brown created Snapchat, a photo-sharing application. They raised half a million initially and then $60million through venture capitalists. Overall, Snapchat managed to raise upwards of $1.4billion by February 2015.
WhatsApp is another success story. Facebook acquired WhatsApp for $22 billion in 2014. It remains the largest private acquisition by a Venture Capital backed company. Usually, investors hedge their bets by inviting other investors also when investing in a startup. This also helps create a buzz about the company. 
There have been many other successful deals. Ant Financial, which is a Chinese company that spun off from Alibaba, raised an estimated $150 billion and made history in the Venture Capital deals because of its multibillion-dollar round. The investors were Warburg Pincus, GIC, Silver Lake and Temasek. 
Altria acquired Juul for $12.8 billion and some other investors were Darsana Capital Partners, Fidelity Investments and Tiger Global. Twitter's IPO raised $1.8 billion in 2013 and that valued the company at almost $14.2 billion. Union Square Venture invested and their share of Twitter was valued at $863 million. USV were the first ones to invest and beat other Venture Capitals like CRV, Kleiner Perkins, Benchmark, and Insight Venture Partners who invested in the business later.
Venture Capitalists always have various success parameters in their targets; more often than not startups and organizations try to project growth from the investor point of view. This leads to growth in the direction of the investment firms rather than that of the customers.  However there's a caveat for start-ups: investment follows growth. Once they realize this everything falls in place.