When we closely look around ourselves, especially in times of what is today known as a global health pandemic, we would realize that out of the few positive things that have brought people together; music takes center stage. It is music, at the end of the day that has proved to have been the reason behind the peace and happiness of many people. Music can change people's lives in ways more than one and this essentially is also one of the prime reasons behind the success of many musical artists of the world today. In a vast industry like music, where numerous genres exist and even more artists, one can never get enough of their favourite music and the world will always keep welcoming newer talents that can help them to come out of their dark days, especially amidst a pandemic with the help of their musical creations. Topping this list of musical artists is D8. Just like his innovative name, D8 is an innovative rap and hip hop artist, who is influencing many other young talents like him in the music industry across the world.
Coming with a clear aim in mind, powered by true passion and love for the craft and the music world as a whole, D8 in every way proves why he deserves to be a significant contributor in the music industry as a modern-day rapper and artist. Beginning his journey only last year in December and going on to create his own special place in the fiercely competitive industry in itself is a feat that D8 has very early achieved in his career.
He started his career by featuring on the song named "SNAKE ME", featuring YXNG LOOSE. This song became an instant hit and garnered more than 200K views on YouTube. It was music always for D8 which helped him find his peace in life and since a young age, he had realized the significance of music in his life, which ultimately helped him to make a career into the same. D8's musical journey started with a high note, allowing him to collaborate with artists like ZEDK and YXNG LOOSE and since then he has never looked back.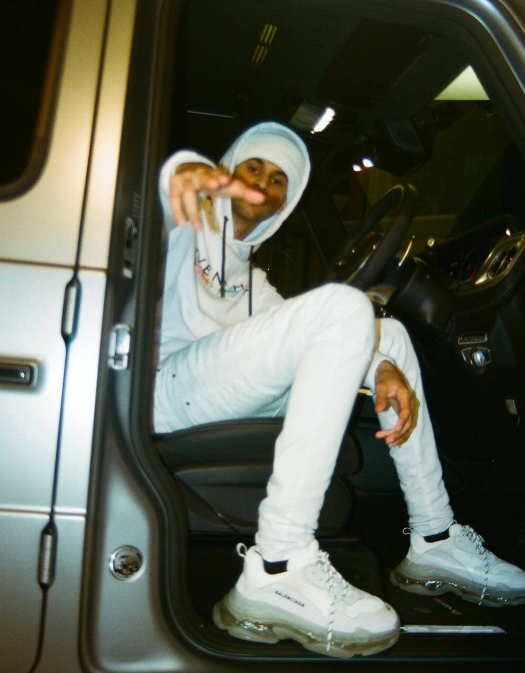 Making a massive hit on YouTube with SNAKE ME, D8 went on to create some more musical gems and this time he released his first solo record called "SLIDING", in February 2020. Two months later, he released "BANDZ." These singles by D8 prove his mettle as a young rap artist, as they have already become blockbuster tracks, gaining D8 a strong fan base.
Today, D8's music is widely available across all mediums and platforms like Spotify, YouTube, Apple Music and Amazon. In fact, all his music has an official video as well on YouTube via Mixtape Madness, GRM Daily, or Link Up TV.
It is his innovative melodic trap style, that has acted as D8's 'X-factor' in the music world, making him a versatile artist who has the ability to even adapt to most of the beats that are sent to him by different producers. Even amidst a pandemic, D8 is looking out for ways he can remain in his top game in music and for that he is taking up many offers for performing. So far, he has been support acts for renowned names of the industry like MASTERMIND, MITCH, DOUBLE LZ, BANDOKAY and AJ JNR.
D8's unique music and rap style has caught the attention of many notable names in the industry and has multiplied his fan base in a very short period of time.