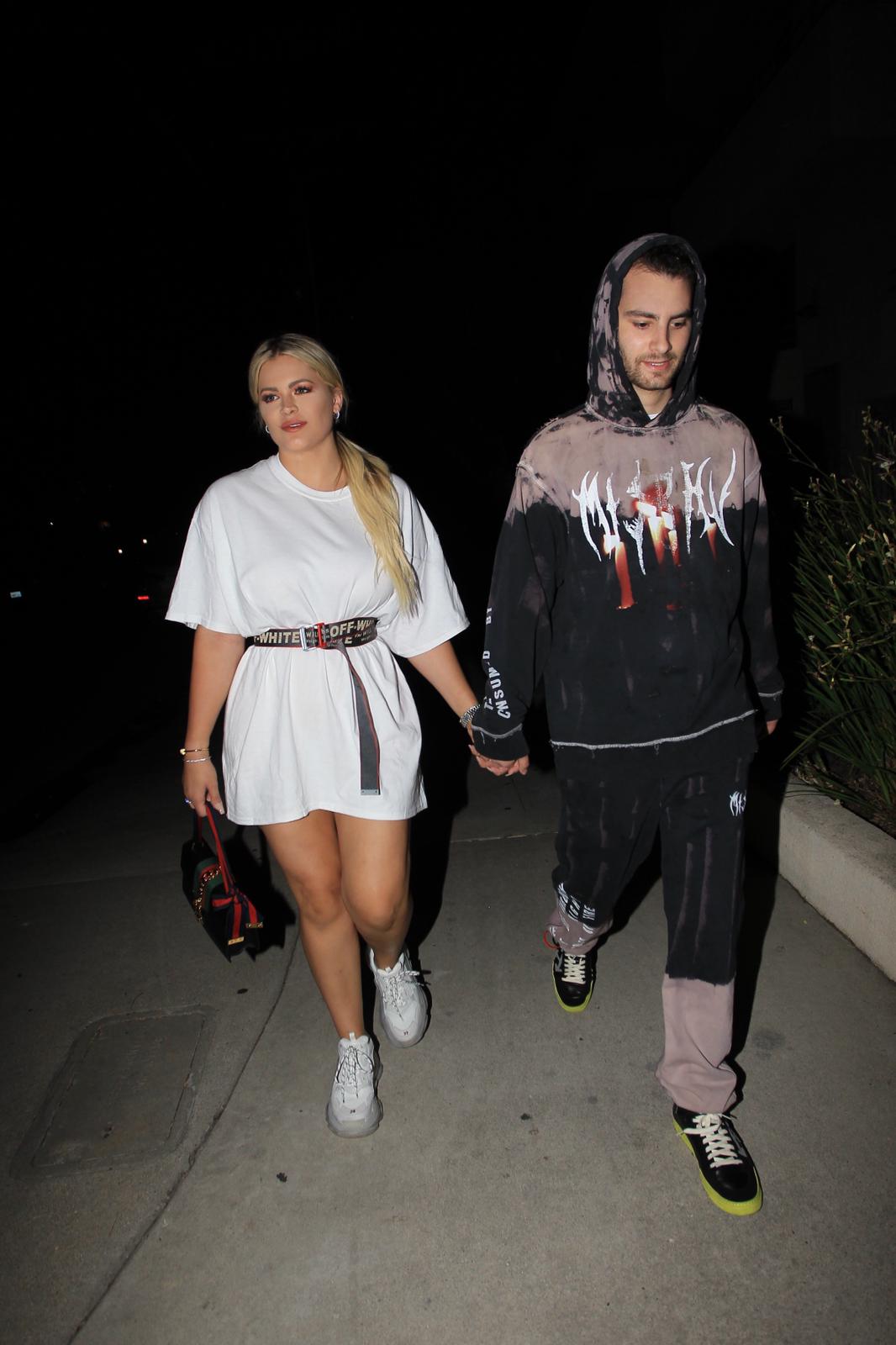 Out on the town! The iconic Los Angeles power couple, Cole and Kelsea Moscatel, were spotted hand-in-hand last night walking out from dinner. The two looked striking and were dressed head-to-toe in the perfect LA high-end streetwear outfits.
Kelsea, seen in a white t-shirt dress with a black and red Off White belt topped off with Balenciaga sneakers and a simple black Gucci handbag. Cole was seen wearing a Heron Preston sweat suit with black Off White sneakers to match.
Can these two ever mess up their style? Doesn't look like it!
It seems that Cole and Kelsea attended dinner alone on a date night, which is certainly much needed after their hectic travels the past few weeks. We are sure the two have hardly caught much alone time after traveling with their baby, camera crew and the rest of their staff while traveling to Mexico and Las Vegas.
As soon as they got home, they were back to work and back to photoshoots. Hopefully their night out last night was just the thing they needed to spend some quality time together after a busy last few weeks. They sure looked good out on their special night out!