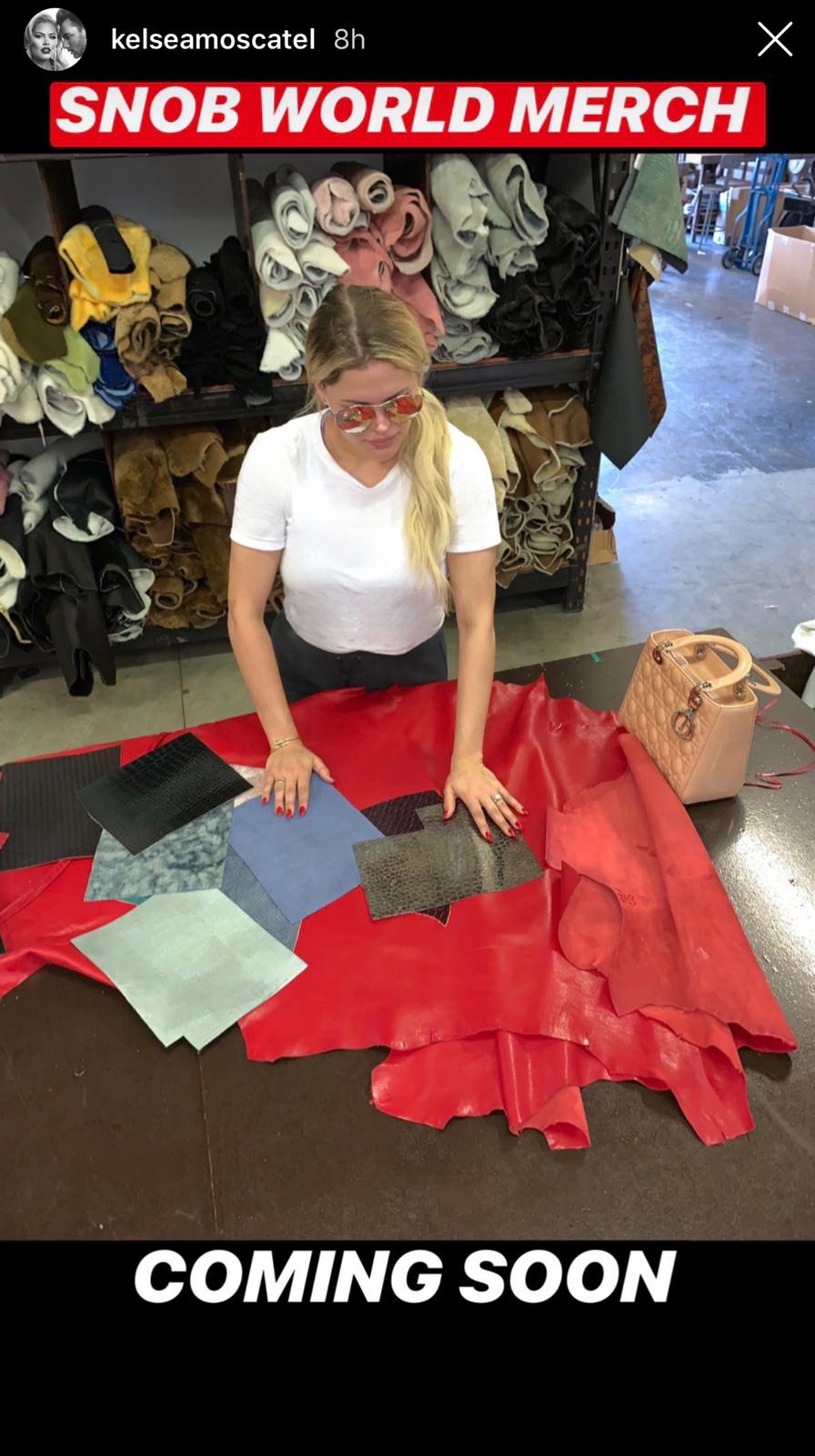 There is an old saying that says you're not supposed to mix business and happiness in your personal life. But Cole and Kelsea Moscatel, power couple, parents and the co-founders of famous Snob World, a luxury Lifestyle and Travel Concierge platform have proved that wrong. Recently, Cole & Kelsea Moscatel announced on their Instagrams that they will soon be launching merchandise for Snob World, and fans are going CRAZY! Sources tell us that the power couple have spent several months curating and perfecting products to release. We are told that the products are now in the production phase and will be launched very soon! The Moscatels want to ensure that the products are of the highest quality.
On Saturday, Cole posted a video on his Instagram stories (see below) of a roll of red, crocodile print material and captioned it "Snob World Merch, COMING SOON". Shortly after, Kelsea took to Instagram and posted a similar picture of her picking out material. Cole & Kelsea have hinted in the past that they will be coming out with track suits and accessories. Snob World's Signature color is red, so we can only assume that the products will incorporate red. We are sure that Snob World merch will definitely have you feeling like you are part of the exclusive elite.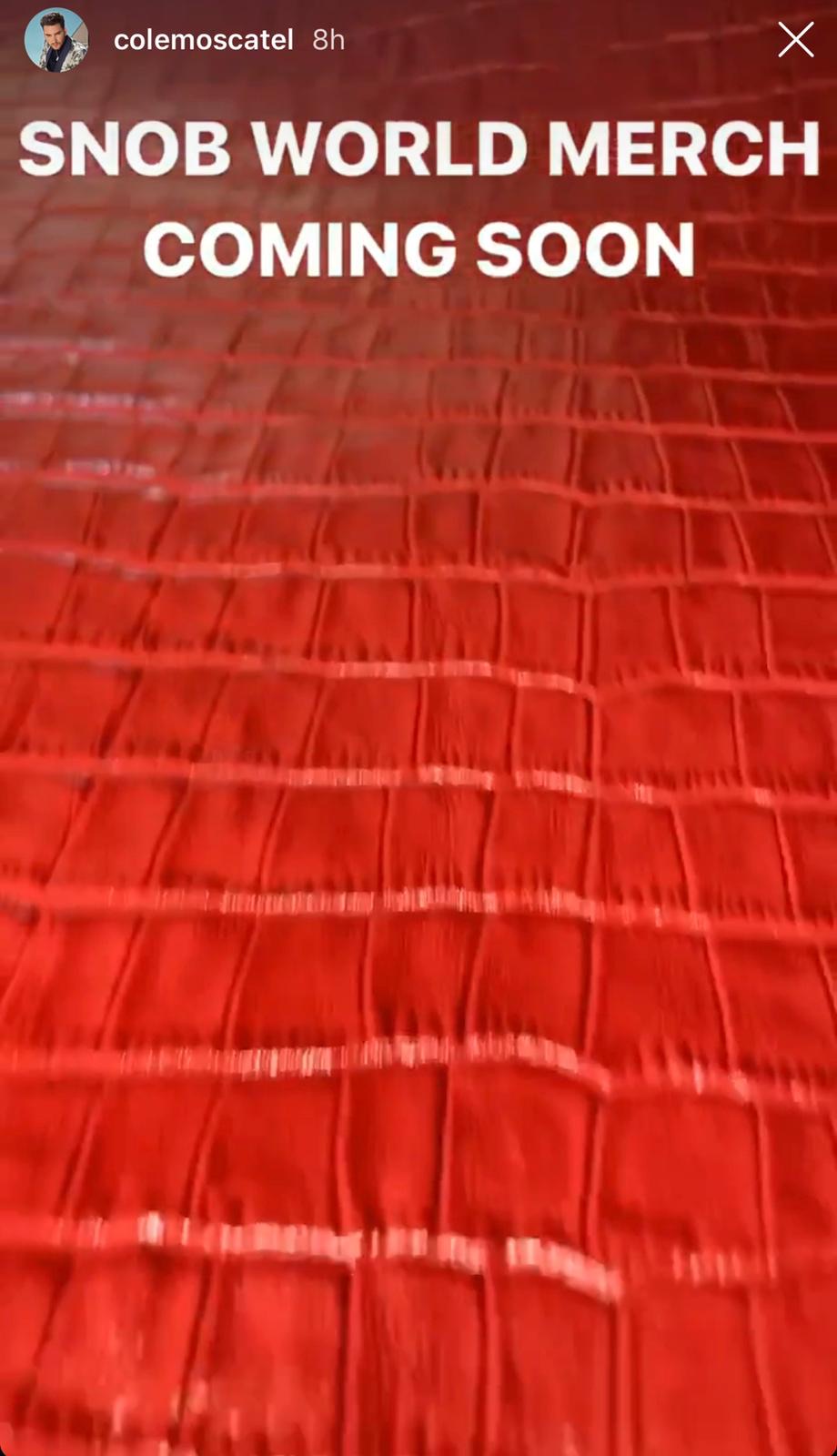 Cole and Kelsea have been in the news a lot lately. Between their Reality Show, hanging out with celebs, and gracing the covers of major magazine covers – it's hard to miss them! We are excited to see what the Moscatels and Snob World have in store for us.