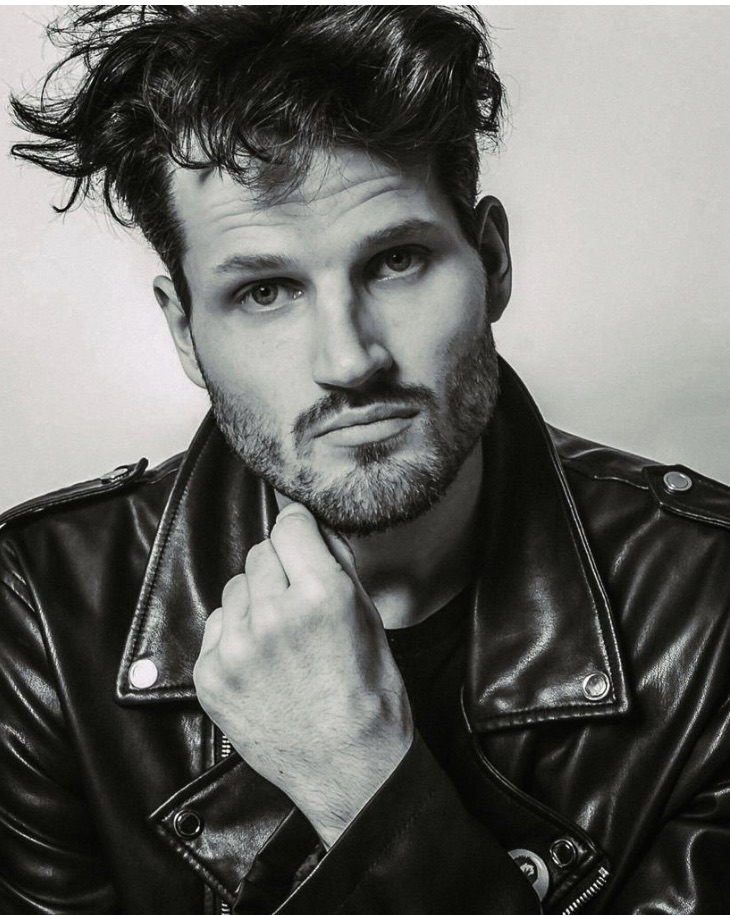 David Koch shared his thoughts about the death on his Instagram account: "My heart and my thoughts are at the family of George Floyd and to the countless others whose lives have been brutally and senselessly taken through acts of racism and injustice". We are all the same person! "It's not enough to be non racist. Show that you are an Anti Racist".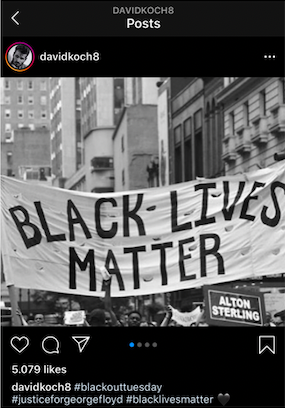 Floyd was killed as Minneapolis police officers had him in custody last Monday. A video appeared to show one officer with a knee on Floyd's neck as he screamed for help and that he was having trouble breathing. Floyd later was declared dead.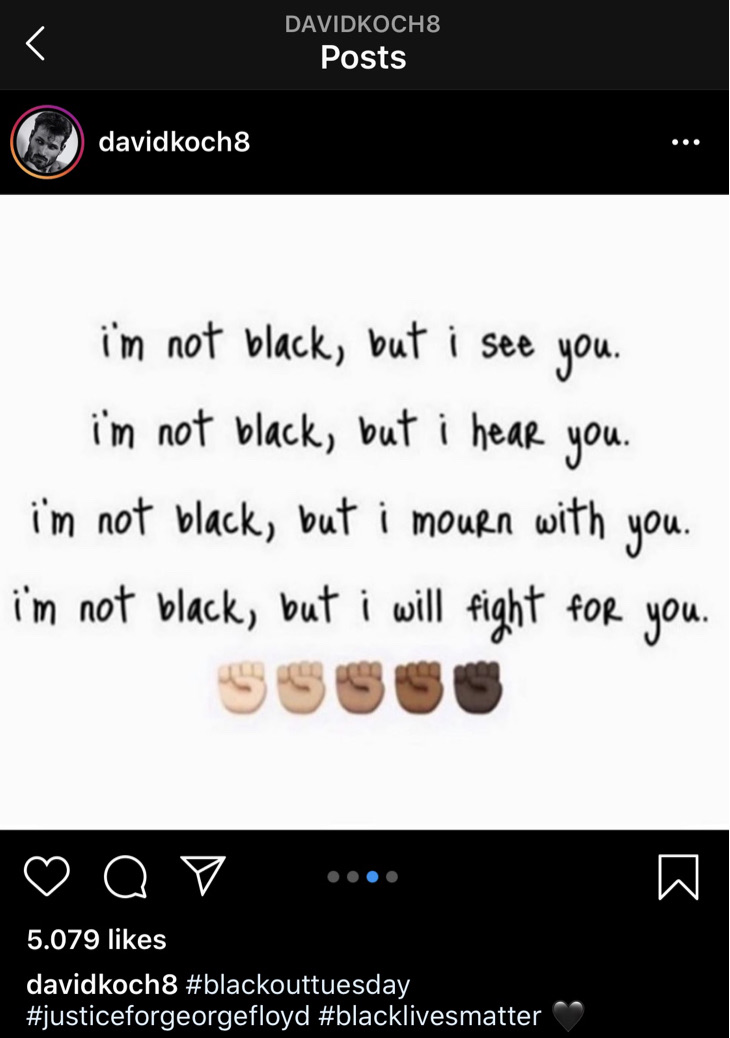 The officer seen pressing his knee against Floyd's neck has since been arrested and faced third-degree murder and second-degree manslaughter charges.