Aziz says that it requires a good amount of time and a calculated and measured strategy to become an unbeaten and successful entrepreneur.
With years of trial and error and with an attitude to learn at each passing experience of life is what makes an individual more human and this somehow helps him/her in sculpting their careers as well. Aziz Akhmedov hails from Tashkent, Uzbekistan and is a leading entrepreneur who has had some varied experiences in life, but who at every instance took the most from it to better himself not only as a business personality but moreover as a human being. He currently resides in Dubai and is managing the chair of the CEO of "Astarta FZC" a flour mill company in the Emirate of Sharjah.
Accumulating knowledge from his education in law and technology both, and at the same time not stopping to be consistent in gaining as much knowledge and experience as possible from working with large companies and owning a chain of stores is what Aziz all about. He catapulted to success and fame by being an intelligent and astute businessman making Astarta FZC reaching commendable heights of success by being its CEO. It is the best local producer of flour that speaks only about rich quality infusing in the right amount of nutrients as well for the overall healthy wellbeing of its customers. Aziz has made this company the best in the Gulf that offer certified flour with the help of state of the art and modish processes offering all types of flour, bran and even semolina.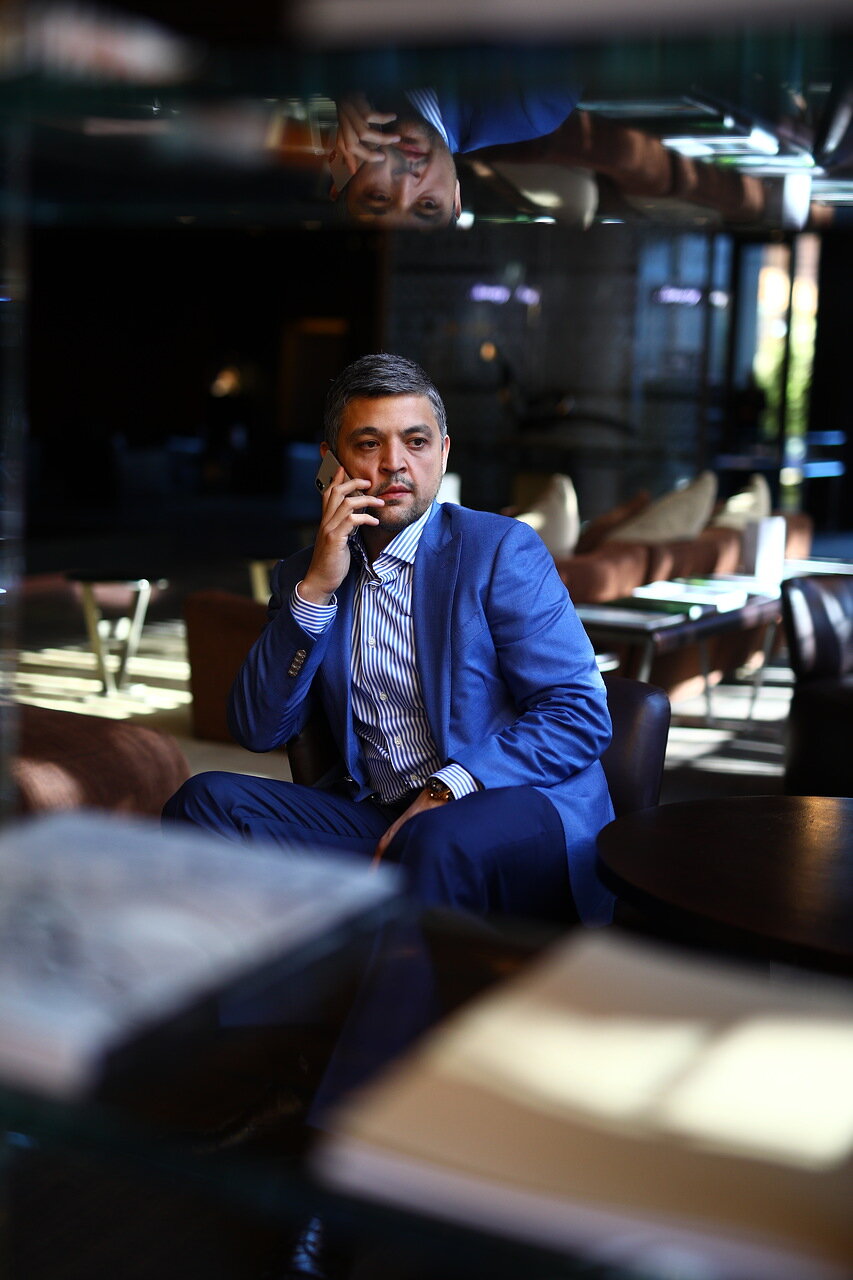 He has not just acquired fame with being the CEO of this large flour mill, but he is also a blogger and an influencer in his own right. In 2011, Aziz had come to Dubai for heading the construction and launching of a flour mill and this was the start of his expansive career in the same. Since then, Aziz has never looked back and has made possible the success of his entrepreneurial journey with his unflagging hard work and his consistent efforts.
Taking full responsibility, strategically planning everything and being confident in one's efforts is what Aziz believes entrepreneurs need to do as this is what has been helpful in making his career a success. There are a number of qualities that makes a businessman successful like honesty, genuineness, decency, but a great business-oriented mentality and attitude and the ability to build stronger relationships in business is equally essential, believes Aziz.
Aziz is also a responsible businessman and human being who knows how to schedule his time between his professional and personal life and maintain equilibrium. For the success he has gained so far in his career, even today Aziz says that he owes all the merits to what he learnt and acquired in Tashkent.
Inspiration and motivation is what helps an individual grow as an entrepreneur, and one must either seek the same from people they look up to or be self-motivated to get closer to their visions just like Aziz did.
Instagram : https://instagram.com/azizakhmedov