Shopping for family and friends can be difficult. While it'd be nice to simply purchase something that you, yourself, like, that's just not always practical. After all, everyone has different tastes. So, the ongoing search for the "right" gift continues.
Did you know that in the US alone, there are 10 federal holidays? Yes, it's true. Granted, not all of them are gift-giving holidays like Veterans Day or 4th of July, but once you add birthdays, anniversaries, and Mother's Day to the list (which isn't a federal holiday), you have your own list of at least ten gift appropriate days. So, what's the time weary shopper to do? If your schedule doesn't allow constant scouring of stores and bargains in person, then online shopping will be your best bet. Below, you'll find some tips to help you find the right gifts all year long.
JEWELRY IS ALWAYS APPRECIATED
Male, female, young and old: it's hard to go wrong with a piece of jewelry. Granted, it's probably not the favorite of the under 12-boy crowd, but for just about everyone else, necklaces, rings, or earrings are greatly appreciated. Buyers can easily get a bracelet from Adina's Jewels or any other piece of attractive jewelry that will be long worn and appreciated. Shop for sales or splurge to show your love. If you do find a sale, buy for more than one person at a time. No, don't get the same item, especially if it's for people who know each other, but buy various items within the sale to save on money and spread the wealth.
Buying jewelry doesn't have to mean shelling out thousands of dollars on a gift. Although that's a wonderful gesture if money is no object, it's no necessary for the majority of the people on your shopping list. Know that a heartfelt gift is far more appreciated than one that's high in price. Look for items that could be engraved, allowing you to express your sentiment for years to come. Oftentimes, you can have a monogram put on an item you might not suspect like an initial bracelet or a monogrammed pen. This is one situation where it is acceptable to purchase the same type of gift for more than one person.
TYPES OF JEWELRY TO CONSIDER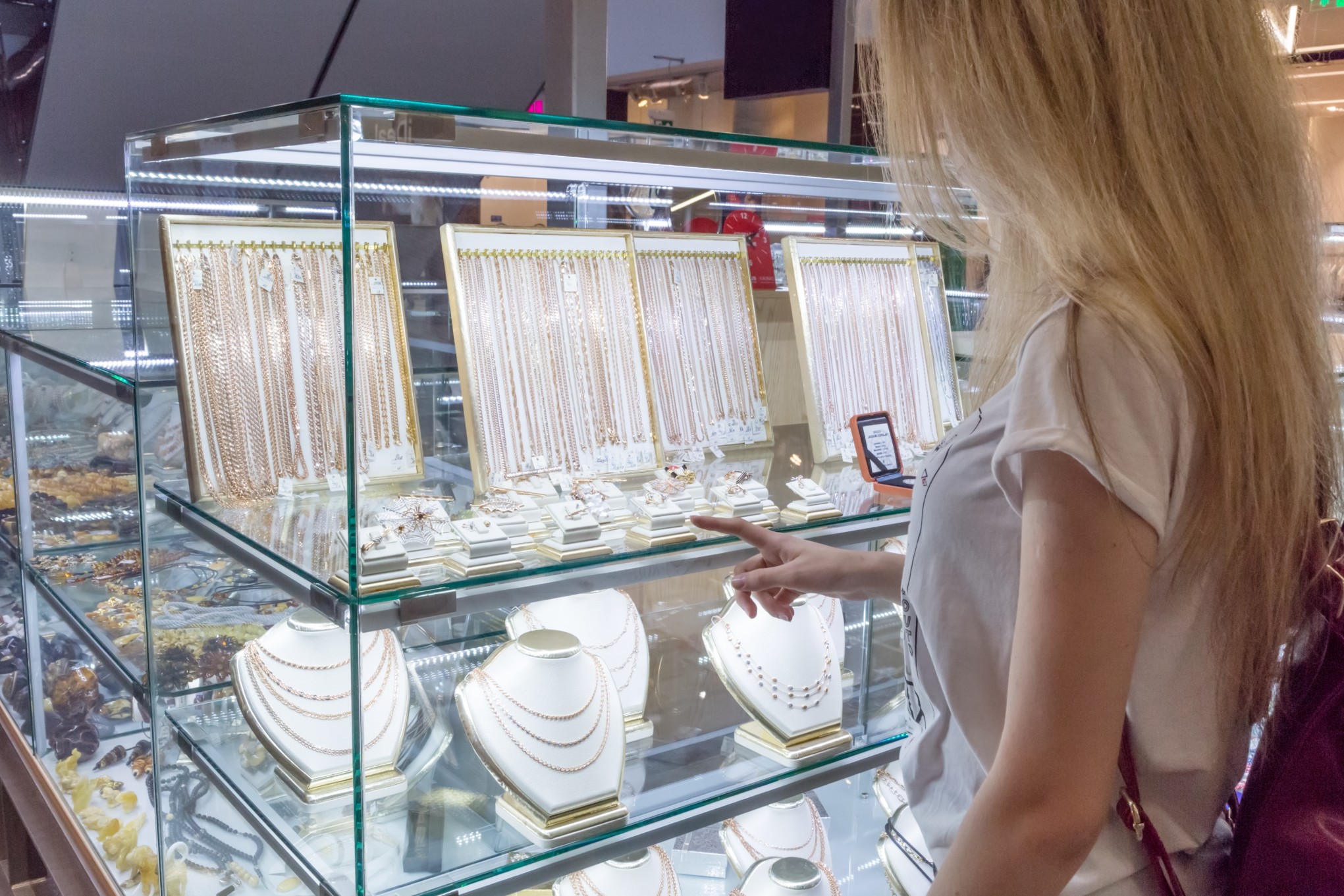 Not every gift has to be the end all/be all piece of jewelry. This is especially true for the girlfriend in your life that you're not quite ready to give the engagement ring to. Instead, there are numerous types of jewelry to consider at gift-giving opportunities.
Here you have the opportunity to provide a dainty piece of jewelry that could last a lifetime or a bold statement piece to coordinate with special outfits. A bracelet is a good piece to buy in and of itself, but it can also be paired with matching earrings or a necklace for a more elaborate gift.
Like the bracelet, it makes an amazing gift all by itself, but it's also a great grouping with other types of jewelry. Earrings can be purchased in expensive settings or something more affordable and make just as good of a gift.
Pendant/Necklaces. What a special gift necklaces make. Pick out a unique pendant that would speak to the recipient's taste and choose a stone that would go with many things in their wardrobe. If buying for plus size women, consider purchasing a longer chain to go with the pendant, selecting a 22 or 24″ sterling silver or white gold necklace.
For the woman who likes to put some emphasis on the leg, an anklet is a great pick. Women pair them with flat sandals, pumps and even plain old tennis shoes. Truly, just a bracelet for the ankle, the anklet has grown in popularity in recent years. A great addition to them is a charm or monogram.
Brooch/Pin. While some people consider these a great gift for older women, they can also be an excellent selection for younger women, too. A cameo is a gift that will last a lifetime and will be passed down for generations to come. However, a monogram pin, a hummingbird or butterfly also make the perfect gift for your lady friend or family member. They're typically not terribly expensive but feel personal to the recipient.
ACCESSORIES TO GO WITH THE ACCESSORY
While the jewelry is naturally the perfect gift, often you'll want to add a little something to go with the gift to make it more complete. For example, when purchasing a pair of earrings for a gift, it's a nice little add on to provide extra earring backs to go along with the pair of earrings. Check with the jeweler to make sure the posts do not require a specialized backing, but in most cases, you can purchase universal backs in case one or both are lost along the way. Other additions to consider include jeweled eyeglass holder for a pair of reading glasses. These are festive to look at and oh so very convenient.
A jewelry box is also a great gift idea in addition to jewelry or alone. They come in a wide variety of sizes and just because the recipient may have a large one at home doesn't mean they can't use a smaller jewel box to keep on their bedside or in the bathroom. Along the same lines, a ring holder would make a nice gift to go along with a ring, too.
If you're shopping for Mothers' Day, Christmas or a birthday, do not let the thought of jewelry scare you from making a purchase.  It doesn't have to be the most expensive piece in the case to capture their heart. Just knowing you took the time and effort to select something you felt they'd enjoy is a gift in and of itself. Don't be afraid to ask sales reps for help or take another friend along with you to shop. In the end, however, knowing that you selected something for them on your own will mean more to them than anything else could.