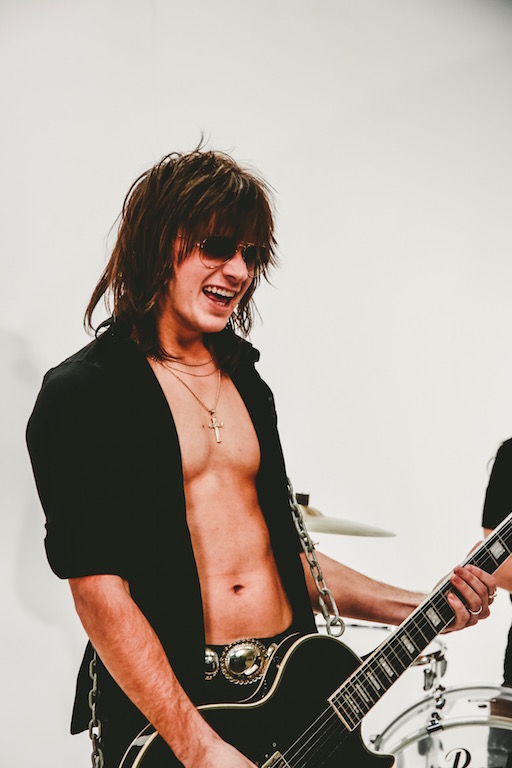 Dillan Dostál, the acclaimed guitarist and former member of The Drugstore Gypsies, is all set to make his name as a solo artist. He has chosen his name as "Starliner" for releasing new and fresh projects in the year 2020. The talented music artist listened mostly to classic rock during his growing years, later leaning into more pop melodies and finding an interest in synths, a new sound that comes out in his latest music.
While growing up, Starliner used to listen to bands such as AC/DC, Led Zeppelin, Def Leppard, the Rolling Stones, Pink Floyd, and The Beatles. Starliner has tried different musical genres and he has developed a deep interest in pop music. In his upcoming project, the music artist boasts influences of rock n roll, pop, and electronic music.
In his upcoming single, "Never Satisfied", he motivates others to keep moving forward to fulfill their dreams without taking a break. Starliner will release the single on August 14th. The song revolves around the human experience to desire to get more by working hard.
As a solo artist, Starliner is also going to release his EP, 20/20, that he produced himself in collaboration with the UK-based producer, Nigel Butler. In the new EP, Starliner has played all the musical instruments except for drums. According to Starliner, he has compiled his favorite things about concept albums in his 3-minute pop songs on the EP that will release later this year.
Dillan Dostál, now known by his artist name Starliner, belongs to Houston, Texas. Since his young age, he had a deep interest in playing musical instruments and listening to rock music. As a former member of The Drugstore Gypsies, he has toured many places to show his musical talent. Now, he is all set to release new projects, the single "Never Satisfied" and an EP, 20/20 as a solo artist.