Queen Svetlana Antonovich has celebrated her 29th birthday. Wishes and blessings were poured in for Svetlana. Queen Svetlana's birthday is always a grand thing. She loves to celebrate her birthday with her family and close friends. This year her birthday was much more special and sentimental as she received the best gift she ever could. This year, Svetlana celebrated her birthday with her little one. Her birthday was a celebration for two extra special occasions.
Svetlana Antonovich is the sister of world-renowned luxury interior designer Katrina Antonovich.
Svetlana Antonovich is also known as the Luxury Interior Design and Architecture Royalty in Russia, Kazakhstan, and major parts of central Asia. From the exceptional interior design creations, Svetlana has been the most famous interior designer in Kazakhstan.  With great leadership along with her mother Elena Antonovich, Svetlana has been raised the standards of interior design and architecture industry by performing a world-class design performance towards every project.
With Svetlana's natural creativity and love in art, no doubt that she's continuously being very well known at the top society as the "Queen of Luxury and Style" Svetlana is the fabrics and furniture design expert, she has a very meticulous and highest standard in selecting every premium class materials and finest finishing. She has this very special attention to every detail as she knows every thread of embroideries and top quality of every surface. That is the reason why Svetlana has been very well known as the design specialist and top provider of the most Luxurious and elegant Architecture and interior design international.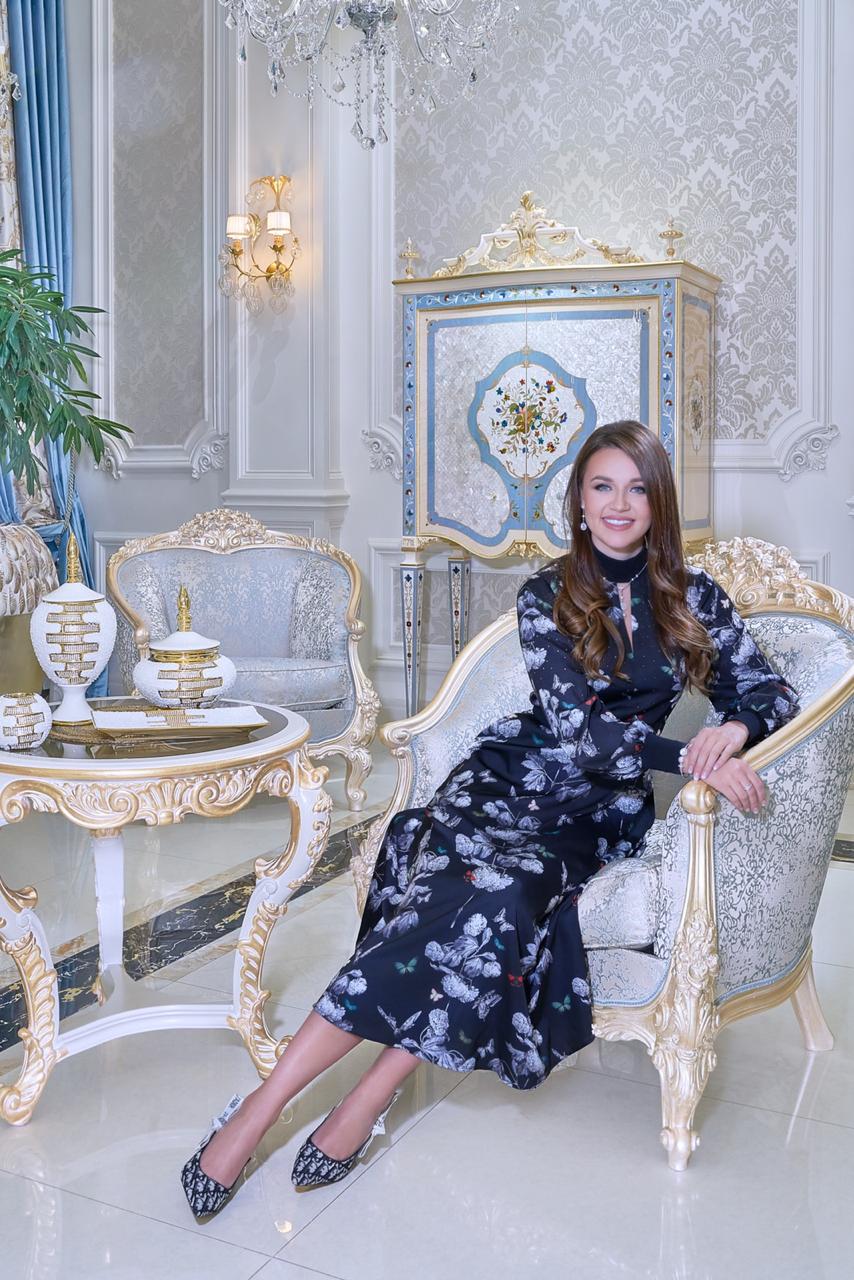 Svetlana Antonovich is not just a Luxury interior designer and an architecture, but also a fashion icon. She's known for her style and work because of which she has a huge fan following. Girls look at her as their inspiration. Her fans posted pictures, long messages, and stories for her. Many of them sent her flowers, gifts, artwork and portraits of her. Her fans and followers do not fail in making her feel special. She was overwhelmed by the shower of blessings that everyone poured through the internet.
Svetlana is to be seen in various magazines of fashion and Luxury interior designing for her amazing work. She's worked with famous celebrities in the past. Our sources say that she has many upcoming big projects, for which we wish her good luck and a happy, healthy new life with her baby.