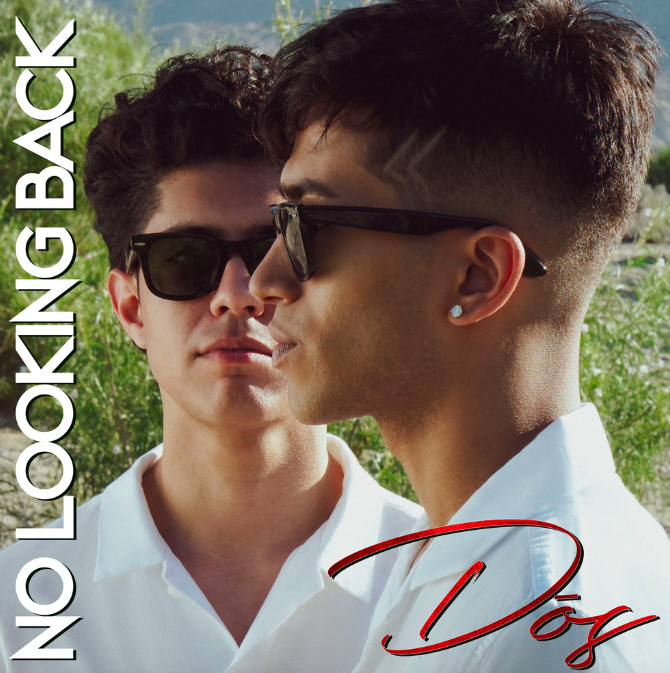 DŌS, a Los Angeles based duo, have come up with a new single titled, "No Looking Back". The duo formed by singer, Isaiah "Zay" Elizalde, and producer, Eli "The Kid" Valencia, have worked exceptionally hard in making the single. Earlier, they had come together for their debut single, "Can't Get Enough" which has grossed over 1 million views until now.
"No Looking Back", the new single from the Latin pop/R&B duo, DŌS, is full of energy and it revolves around the situations one faces while being in a relationship. It depicts the mistakes and wrong choices one makes in a relationship. And how such choices break or make the relationship.
The new single is available on all music streaming platforms and it appeals to romantic couples to stay together during the hardest of times in a relationship. The lyrics of the song revolves around establishing the right understanding in a relationship even after going through a tough time.
After the successful release of their debut single, "Can't Get Enough", the Duo has tried to touch an important subject in their new song, "No Looking Back". The duo takes inspiration from popular music artists namely, Michael Jackson and Prince, Ready For The World, Justin Timberlake, Drake, and Travis Scott. The music of the duo contains elements of old-school funk, pop, and many new forms of R&B.
The two artists are connected with each other through their fathers. They both took birth in California and they have a Latin descent. With their signature pop and R&B sound, the duo is making noise in the music world and receiving honors from across the world.