People who are into the financial sectors and industries know that it is not an easy task to set foot in a business that deals in private equity funds. It requires individuals who are not only smart with razor-sharp focus but also intelligent and knowledgeable in the market. One such individual who is creating waves in this massive industry is Yonatan H. Hagos, more known as Yoni. We caught hold of this dynamic entrepreneur to know more about him and his business. So let's get started.
Tell us something about your business, and what made you choose this specific career path?
My journey started as a Corporate Attorney focused on private equity/venture capital finance. Through this, I learnt many things about building a properly structured organization. After leaving my firm, I ventured into creating my own Private Equity Fund in partnership with my brother Kai. The company is called "Sneakers + Bowties" that works for developing lifestyle brands.
What are those things that make your company stand out from the rest in the industry?
Our company is known for its speed for moving ahead quickly and decisively and also for innovative thinking and precise execution.
What tips would you like to give to others in the industry to keep thriving?
Sticking to a proper daily routine is essential along with activities that provide you with a physical and mental break from the daily grind. For me, I love to go to the dog park with my puppies and hang out with them. We love to hike, as well. That's how I make sure I don't burn out and keep thriving.
Who has impacted your life the most and whom are you grateful to?
My parents have the most impact on my life in many ways as, without them, I would be nothing. My father taught that owning a business is an achievable goal and always encouraged me to build my own things since I was a kid. My mother worked very hard in building up my self-esteem and made sure that I felt confident always.
For bringing goodness to the world, how have you used your success?
I have tried my best in using my success to encourage others and foster the entrepreneurial drive in them. I have also worked closely with employees, professionals, former interns, and personal friends where I have given in a lot of time advising them on proper business structure and growth strategy. I am also active as a pro-bono counselor for contract drafting, deal negotiation and other business needs, where I try to focus my maximum time on minority individuals.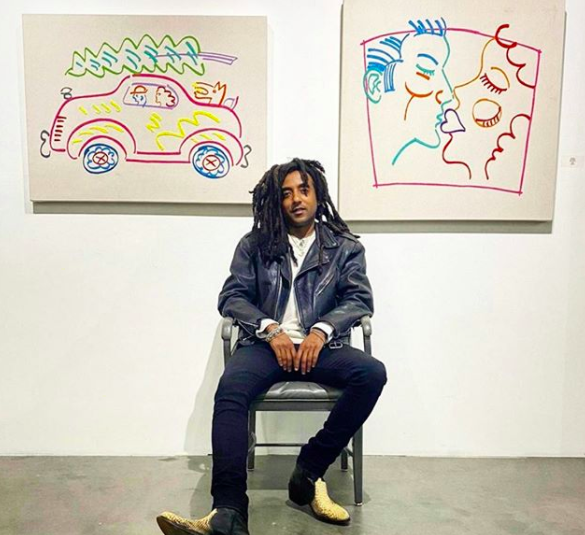 What is your favourite life lesson quote and how it is relevant in your life?
"One hand washes the other, both wash the face". This has always encouraged me to look for opportunities that have more than one positive outcomes. For me, 2+2 must equal 11 and not 4.
What are the things that you have sacrificed for success?
I think it is time that I could have spent with my family and loved ones.
How do you find inspiration?
Through reading; I read every day. For exercising the mind and to learn new things, reading is the most effective way. Also, I spend a lot of time with my friends who are creative professionals, helping me maintain my brain and thought process in a creative space.
Tell us that one rule that guides your life.
Life's most important rule is "Family First."
What time you usually get up and any daily routines that keep you grounded?
My day starts at 5.30 am every day. Things that keep me grounded are spending time with my puppies that help clears my head and helps me prioritize the tasks for the day, for me and my team. Going on a hike or a long walk, I organize tasks and plan out my day.
How do you prioritize your most important tasks?
I must know what needs to be done when I start my day. I like to be organized, and use a written list that I revise at the end of every day.
Tell us about the most important contributors to your success.
I have my parent's work ethic, and I am very focused on the tasks in front of me. I focus on the problems at the moment and do not worry about tomorrow's problems. Going to a law school taught me to read for comprehension; this skill is something that many lack.
Who is your mentor in life?
My father. He is not only my mentor but also my best friend.
Tell us the most valuable advice you received that contributed to your personal or professional success.
"No one cares, work harder".
Any book that inspired you personally and would recommend others?
The Black Swan, I love this book because it helps explain randomness based both on mathematical and psychological level. I highly recommend it.
Five things that you wished someone told you before starting your company.
1. Titles mean nothing, you will be the CEO and Janitor for the first few years.
2. Understand how to read a balance sheet and a P+L
3. Hire good people no matter what, you can find a place for them somewhere.
4. Track your productivity daily.
5. Never lie to yourself.
Co-owning a private equity funds LLC that expansively invests in lifestyle-based companies and becoming successful in doing that is not a cakewalk, and Yoni has carved his path to success impressively inspiring many other youngsters in the business.