Vorsham amassed a strong following at a young age through his social media presence. Vorsham is an accomplished producer who was placed in the top 5 in the 2018 battle of beat makers and has produced most of his own music. Vorsham started the Vorsham Production©️ record label in 2018 in order to expand his musical team and help nurture younger talent while building a reputable musical brand.
Ever since the Iranian Revolution over 40 years ago, you can count the number of successful British- Iranian Rappers. Vorsham is a rising star of the Persian rap scene. With more than 3 Album releases since the beginning of 2018, his tunes have been streamed over a million times on the leading Persian music Websites, and all other platforms and Mahan Mehrani is the first teenager British-Iranian rapper who has been able to make a lot of money with his music and concert tour in all of the world. 
Yesterday in Instagram live stream, Mahan says
"When I rap I know one day I'm gonna break the record and gonna show the world that this young rapper can be successful. Because I'm trying hard. Also I recommend to whoever is talented in music, just do it and follow the your dreams. I'm sure you gonna be successful."
His tuneful melodies float over the hi-hats, kick drums and moody ambiance of tracks influenced by the 'Trap' music of the American Southern States. Perfect for the club, the car or just chilling, this is the soundtrack for a sophisticated urban crowd that likes to live life to the full. The noise around Vorsham's releases has built through teasers on his much-followed Instagram feed @Vorsham, featuring the singer in fast cars, in the studio and poolside, showing the realization of a young entrepreneur's dreams also He usually performs more in Persian language.
Vorsham's musical success is the creative flowering that follows years of dedication and hard work building up his business enterprises. He was born in Tehran in 2001 as Mahan Mehrani. Showing early promise in music, he took up the guitar and piano as a child and was soon playing professionally.
He moved with family to London, United Kingdom in 2007 when he was 7 years old. He has been singing since 2017. By the age of 15, he had begun to see great results from his efforts. He then began training others to do what he did, creating more opportunities for more people, and investing in other projects to help them flourish. While studying at College, Mahan moved naturally into software development and created an exchange system incorporating stock markets and computer games. He recently has dedicated his skills to developing the ideas of other young talents instead of developing computer games; He looks for them, helps them grow, and supports them in selling their ideas and developing their skills. Mahan also has a music studio, which is based in London. He also teaches teenagers about making vocals or sound engineering. He also support asylum seekers who are interested in music or talent in music for free and distributes his tunes through his own Vorsham Production label.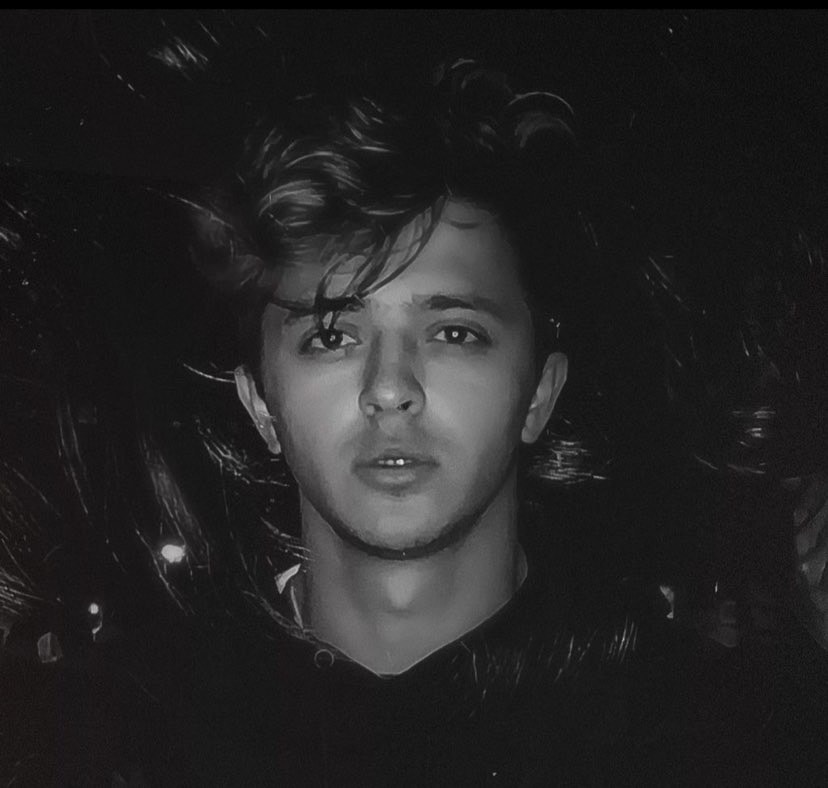 Mahan started his Musical career with "Rezo Memo", a local rapper and his best friend in London. They produced a few unofficial singles which were never released.
During the following months and years, Mahan turned his attention towards bigger projects. In 2018 he made a collaboration Album called "Vorsham" with Nima Nimosh who is one of the very well known Persian rappers. In 2019, he released an album called "Vorsham Singles Vol. 1," which was produced by Shervin Raadfar, a known producer collaborating with Faryas group. This collaboration made him more popular among all Iranian communities.
Mahan decided in 2020 to release a new album with talented people working under the Vorsham Production label. The album, called Diss Love, was released on April 16, 2020, which was well received in the Persian rap community. He made this album to support talents so that people get acquainted with the new talents of Persian rap.
His first official music video is on YouTube now, called 'Lat Majazi' from the album 'Vorsham Singles Vol. 1'.
This time the song was a gang trap track that turned into a music video. With his youthful spirit and with practice from always acting in front of the camera on his own, it was easy for this music video to capture the hearts of many new fans.
You can watch the video now …
And you can also follow the talented Vorsham on his website, Instagram and Spotify. 
Such a noble thought can only be applauded and appreciated!