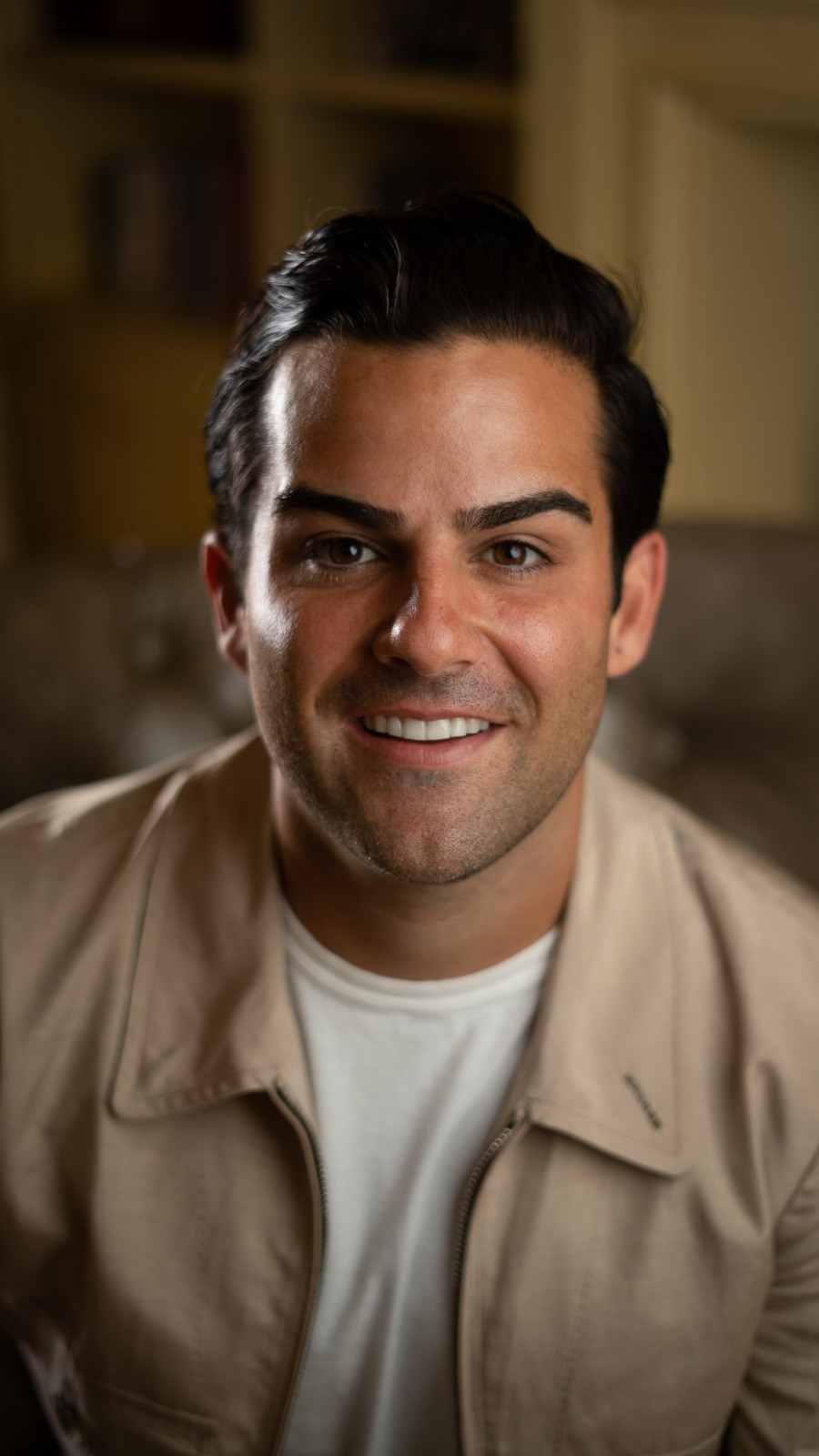 If you believe in destiny, it's easy to assume that Sean Brown was always going to be an investor.
Brown started more than a dozen companies, including multiple tech firms and a digital marketing agency, at a young age. The systems and teams he built established a template for scaling success that he's used to help other startups grow as an investor and consultant.
We connected with Sean Brown to learn more about his venture capital firm GO VC, what stands out to him in pitch meetings, and why getting involved is the best investment.
Who are the founders and key team members?
Brown is the founder and sole owner of GO VC, but his work as a serial entrepreneur has led to a broad network of like-minded professionals at the top of their game. But when Brown thinks of 'key team members,' he says, the first people who come to mind are a little closer to home. Actually, they're ​at​ his home.
"I started GO VC not long after my wife, Casey, and I got married," Brown said. "I have a lot of great partners and work with a ton of good people, but Casey and our kids are the reason I get up early and work as hard as I do."
What are the key attributes you look at when evaluating a deal?
Because of Brown's experience in the tech and online marketing niches, GO VC's early investments were in those markets. As Brown has expanded his personal network and met with more business owners, however, he's become more tuned in to entrepreneurs who share the same drive and goals that he does.
"Obviously there's a certain threshold — the business has to have healthy financials, there has to be a market opportunity, room for growth, all that stuff," Brown said. "But what usually sets people apart in pitch meetings is the ability to have a real conversation, not just show us numbers. If we're going to get involved and work together, there has to be a connection and a shared vision of what the end result will be."
How hands-on are you with your investments?
When Brown transitioned to investing, he still had the entrepreneurial mindset that led him to start his own companies. And as he expanded GO VC into a full-fledged early-stage venture capital firm, Brown knew that the real-world knowledge he and his team of experts could provide was just as important as the funding business owners needed.
"So many investors just provide capital, and one of the reasons I started GO VC was because I wanted to be more involved than that," Brown said. "We have a lot of collective experience in helping companies grow, and applying that expertise is the most effective way to secure and increase our return, so it's really a win-win."
How do you choose your follow-on investments? How much do you reserve for following-on?
For some VC firms, the highs of seed funding quickly become lows as they try to decide which investments are worth keeping and which are sunk costs that need to be cut loose. And while Brown didn't share specific numbers, he did say that GO VC's approach has made follow-on investments an easier and more effective decision over time.
"Our investments are like partnerships because we provide strategy and marketing support, so we usually know early which companies are good choices for following-on," Brown said. "I'm a big believer in moving fast when the timing is right, and we've been fortunate in that most of those decisions have turned out to be good ones."
How do you structure your investments? Do you work on cash multiples or IRRs?
GO VC's growing portfolio doesn't just include different industry verticals these days. Understanding the investment industry and how to stand out from the competition has helped Brown navigate GO VC through multiple investment structures and return types, including IRRs and cash multiples.
"Each equity agreement is a little different depending on what our startups need," Brown said. "What round of funding they're on, or pre-existing partners, for example, might affect the investment structure. As a firm, we're flexible and able to work within a bunch of different parameters."
Do you have any geographic limitations on your investments?
GO VC is based in Irvine, California, and Sean Brown lives in Orange County with his wife, Casey Brown, and their two children. Some might see the separation from startup hotspots like Silicon Valley as a disadvantage, but Brown isn't letting distance prevent GO VC's portfolio from growing.
"One of the great things about starting out in the tech space is we adapted early to remote work, video calls, and other ways to connect," Brown said. "Meeting face-to-face is always preferable, of course, but GO VC's team is all over the world, and we've met and worked with entrepreneurs from all over the world too."