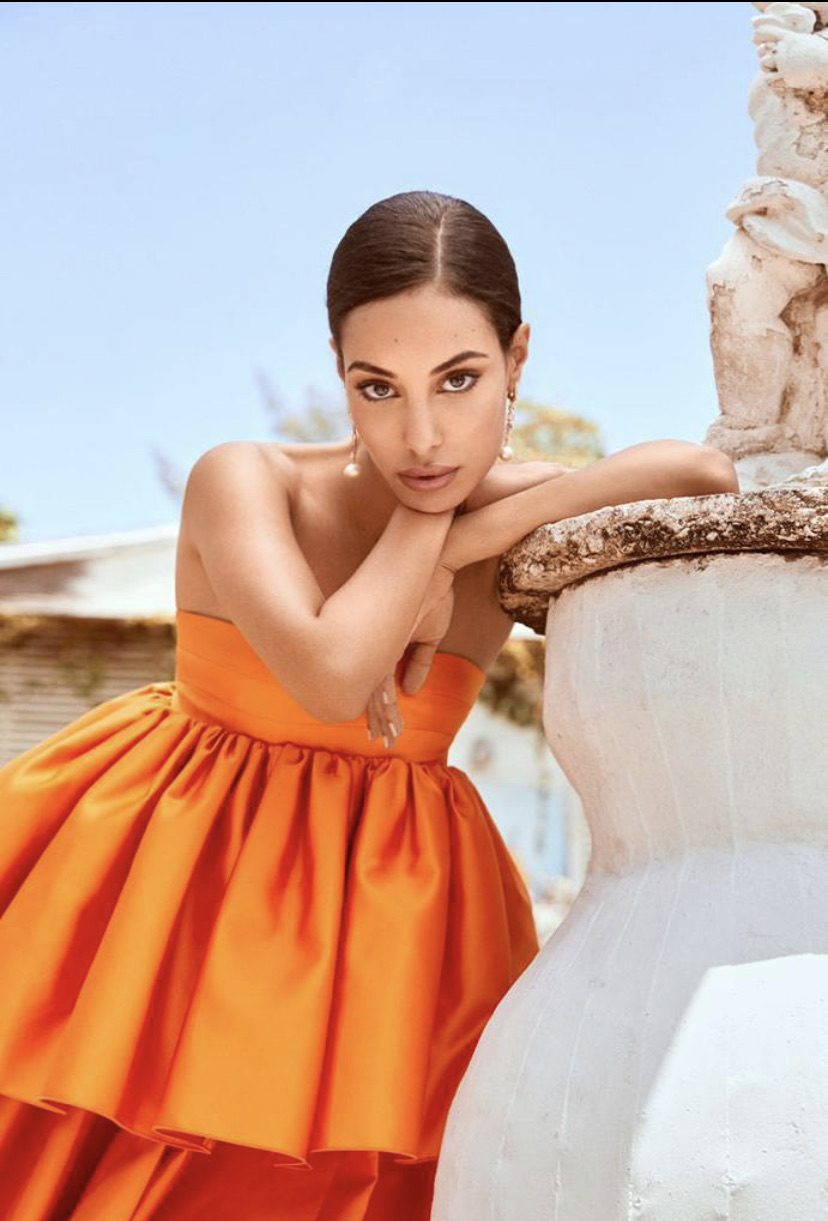 Along the coast of the Red Sea lies a small but beautiful African country called Eritrea. It is filled with incredibly friendly and kind people, as well as an abundance of varied attractions and natural resources. 
It was in this unlikely country that one of the world's most romantic stories began, where a visiting German traveler met a young African princess, and a secret relationship began unfolding through letters across the globe. Despite seemingly insurmountable challenges, their story ended happily – they married and brought a beautiful baby girl into the world.
That was 22 years ago. Today, you know their daughter as Nathalie Dahn, a stunning model who lives in New York City but travels the world, speaks five different languages, plays beautifully on the piano, inspires young girls around the world, and champions the underprivileged without hesitation.
"It's been difficult for me to visit Eritoria and to see the hardship there," says Nathalie. "The country is filled with people who have such good hearts – they have intelligence, integrity, and love of learning, yet no opportunities to speak of. It's unbelievably unfair, and so it's the first place I began investing in, especially in their schools."
There can be no question that Nathalie has a big heart, as she's also an ambassador for "Beauty for Freedom," an organization that aims to empower survivors of human trafficking and at-risk youth with the tools they need to lift themselves up. One of the organization's key focuses is to strengthen the self-esteem of survivors and help them find their creative voice to express themselves freely. This concern is of crucial importance to Nathalie.
"Modeling provides me with the platform I need to make a difference where I can," Nathalie explains. "It's a career that's allowed me to inspire young girls to pursue their dreams and to demonstrate the power of healthy self-esteem – how it is essential to motivation and, therefore, growth. It's something I'd love to write a book about in the future."
Nathalie also has a passion for entrepreneurship, providing her with yet another opportunity to make a difference. She's studied business and economics in Berlin, is an accomplished real estate broker, and is currently launching her own line of natural skincare and beauty products. "I want women to have natural beauty options," she says. "In Africa, the power of nature is so evident, and I believe I can revolutionize the beauty industry by offering non-invasive, safe, yet effective skincare products."
She admits that her own path has had its challenges, and she's had to build her own confidence and self-esteem in the process. "I've had to learn a lot along the way – especially about myself and what I am capable of. I hope that I can motivate other girls to do the same thing, no matter what stands in their way."