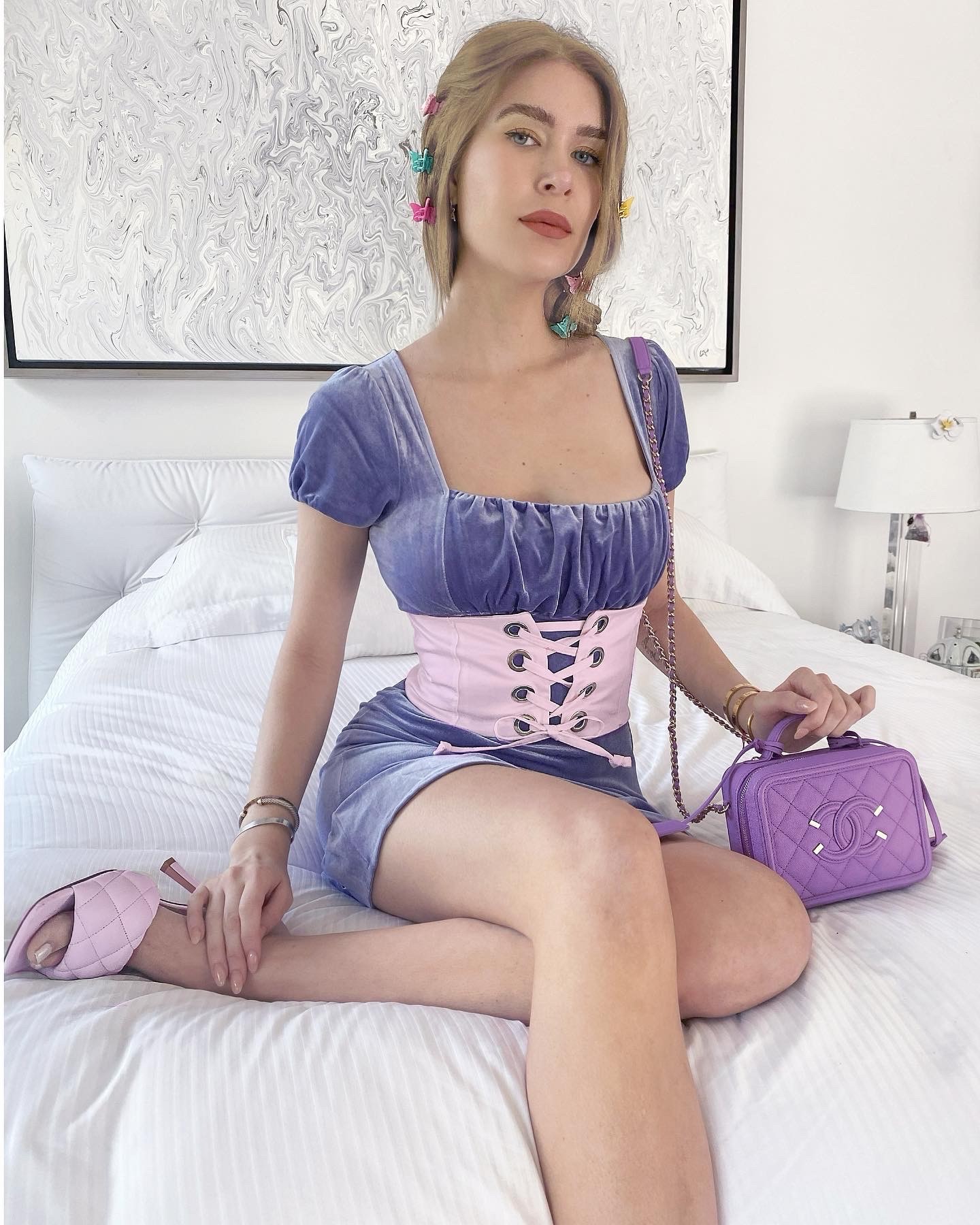 Every little girl dreams about being a princess, the glitz and glamour of a fantasy life usually reserved for the big screen; But for international fashion icon and influencer Isa Jaime, bringing her inner princess to life – and delighting her colossal Instagram® following along the way – was a natural step in her career.
Isa´s natural beauty and her passion for inspiring those around her to live a dreamy life matured into the digital creator´s acclaimed "Modern Day Princess" series.
The young and vivacious beauty took upon herself to blend her life-long love for Disney® movies with her natural talent for fashion and creative styling, and by sharing a series of unique (princess inspired) looks on her social networks, she sparked the adoration of countless fans and followers around the world.
Isa – who was born in Mexico and also has a French lineage –  is known as one of the youngest CEOs in all of Latin America – her precious time studying at the prestigious L'Institut Marangoni in Paris certainly served as a huge stepping stone for her, it provided her with a deeper understanding of the industry and leading fashion trends. Her passion, natural eye and knowledge of the industry have made her an unstoppable force of nature.
"I love including beauty, fashion and fantasy into my feed, I always want my followers to feel inspired and empowered by the content I share." – Ms. Jaime affirms.
The young and successful entrepreneur currently serves as Chief Executive Officer for her two burgeoning brands, J'aime Beauty – a unique cosmetics line created with premium quality, organic ingredients and Radstate – a refreshing line of California inspired street wear. Both of which consumers are obsessed with!
Her natural tenacity and the flawless genetics on both sides of her family have certainly influenced Isa's impeccable style and have inspired her to develop the wide array of creative and fresh ideas that she has used to rise to the top of the business world.