Do you struggle to shift unsightly cellulite? If so, you're not alone. Around 90% of women have cellulite, to varying degrees. You may already have tried a number of cellulite-reduction remedies, with little success. If stubborn cellulite is getting you down, try Dr. Simon Ourian's ground-breaking treatment.
What is Cellulite?
Cellulite is a cosmetic concern for many women. Although medically harmless, cellulite can cause psychological distress and low self-confidence.
Cellulite creates a dimpled or puckered appearance, often said to make skin look like orange peel. It commonly occurs on the thighs, buttocks and hips, though it can also appear on the breasts, abdomen and upper arms.
Although created by fatty lumps under the skin pushing against connective tissue, there is no connection between cellulite and being overweight or unhealthy.
Causes of cellulite aren't clear, but they may include:
Hormones

Genetics

Unhealthy eating

Sedentary lifestyle

Dehydration

Slow metabolism
Various treatments exist, with varying levels of comfort and effectiveness. Along with dietary changes and exercise, common treatments include liposuction and tummy tucks, fat grafting and Cellulaze laser procedures. Dr. Simon Ourian has revolutionized a new technique for cellulite removal and smoother skin.
Who is Dr. Simon Ourian?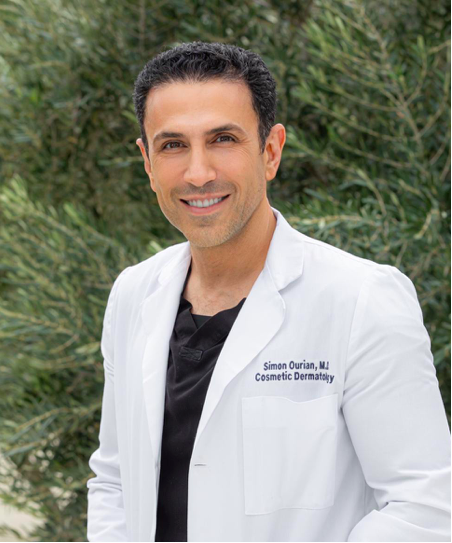 Dr. Simon Ourian M.D. founded the famous Epione Beverly Hills clinic in 1998. Located in the heart of California's exclusive and affluent city of Beverly Hills, the state-of-the-art clinic is a favorite with many celebrities.
Dr. Ourian is a top-rated cosmetic dermatology doctor. He has established himself as a leader in the field of cosmetic dermatology and pioneered a number of new technologies, as well as creating a line of skincare products popular in the USA and Europe. One of his groundbreaking treatments is for cellulite removal.
What is Dr. Ourian's Cellulite Treatment?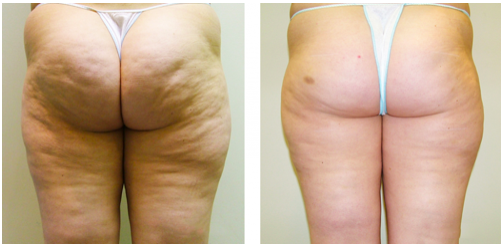 Dr. Ourian's innovative cellulite-reduction technique takes a two-pronged approach towards removing fatty lumps and restoring the skin's smooth appearance.
Available only at Epione Beverly Hills, the treatment uses both ultrasound and Neustem fillers to eliminate cellulite. The long-lasting Neustem dermal filler was created by Dr. Ourian.
After an initial consultation, problem areas are marked on the skin for treatment. Ultrasound helps to break down fatty deposits under the skin, while the filler helps to make the skin's surface more even for a smoother appearance; the semi-permanent Neustem adds volume to depressions in the skin.
Treatment usually takes around an hour, and there is little to no downtime—recovery takes from zero to just a couple of days, depending on the patient. Most people require just one session.  
No anesthetic is needed during the procedure. Pain and discomfort are generally minimal, though some people will have no pain at all.
Results are typically noticeable after one to two weeks, and the results are permanent. The overall reduction of cellulite varies from patient to patient, although many people have a significant positive change.
There are many benefits of this dual therapy, namely:
Fast treatment

Little downtime

None to mild pain

No anesthetic

Fast-showing results

Lasting results
If you want to remove cellulite for good, with minimal fuss and noticeable results, contact Epione Beverly Hills to discuss the pioneering double approach to cellulite treatment by Dr. Ourian.