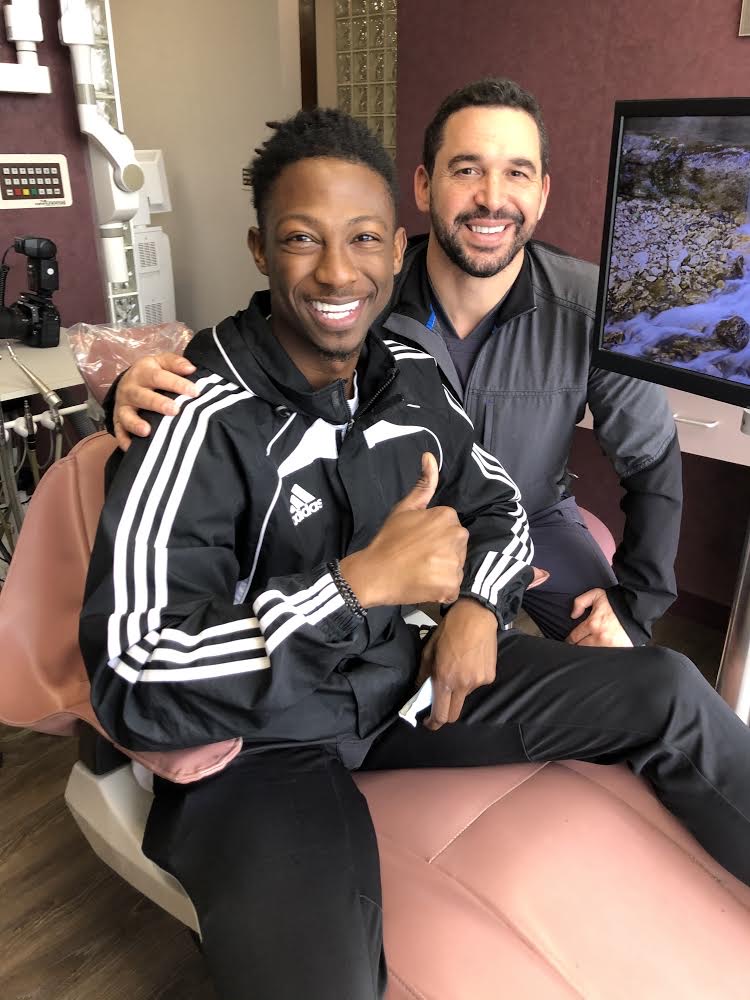 This past Friday, Hollywood's celebrity dentist, Dr. Gabe Rosenthal completed a brand new smile for a patient. Normally, this is not newsworthy. He often delivers new smiles multiple times in a day. However, this case is different. For this patient, the new smile replaced several very famous missing teeth.
Comedian and social media star, Tweeezy (real name Antwane Williams) had one of the world's most recognisable gap-toothed grins. Millions of people have viewed his comedy skits, YouTube videos, and even roller skate dance routines featuring his signature smile. Tweeezy lost his three incisors attempting a drunken backflip on his 21st birthday over five years ago. At first, he was  "depressed with the situation", but he decided to keep making comedy skits without the teeth. His videos took off, and Tweeezy quickly became a viral sensation. People loved his damaged smile, and they could not get enough! Five years later, Tweeezy decided to correct his smile once and for all.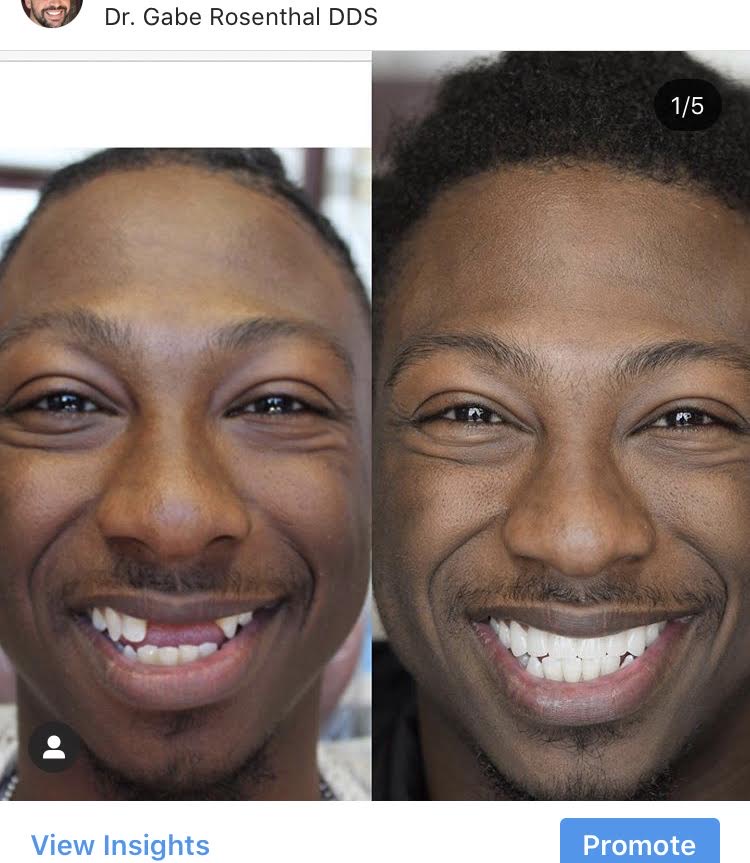 Dr. Gabe has created and perfected smiles for many of Hollywood's brightest young stars. For Dr. Gabe, "the goal was to introduce the world to Tweeezy 2.0". He wanted "to create a smile to accentuate what a good looking guy Antwane truly is, so they can focus on his talent and not just the smile". For Tweeezy, this was about getting auditions to "not just play a crackhead or a homeless person". The goal for the comedian is to continue growing his career on television, movies and on social media. "Look past the missing teeth, watch his videos and see how talented and hilarious Tweeezy is!" says Dr. Gabe. "He can do it all, he can act, he can sing, he can dance, he can command the attention of everyone in the room. His smile is bright, and his second act is even brighter!