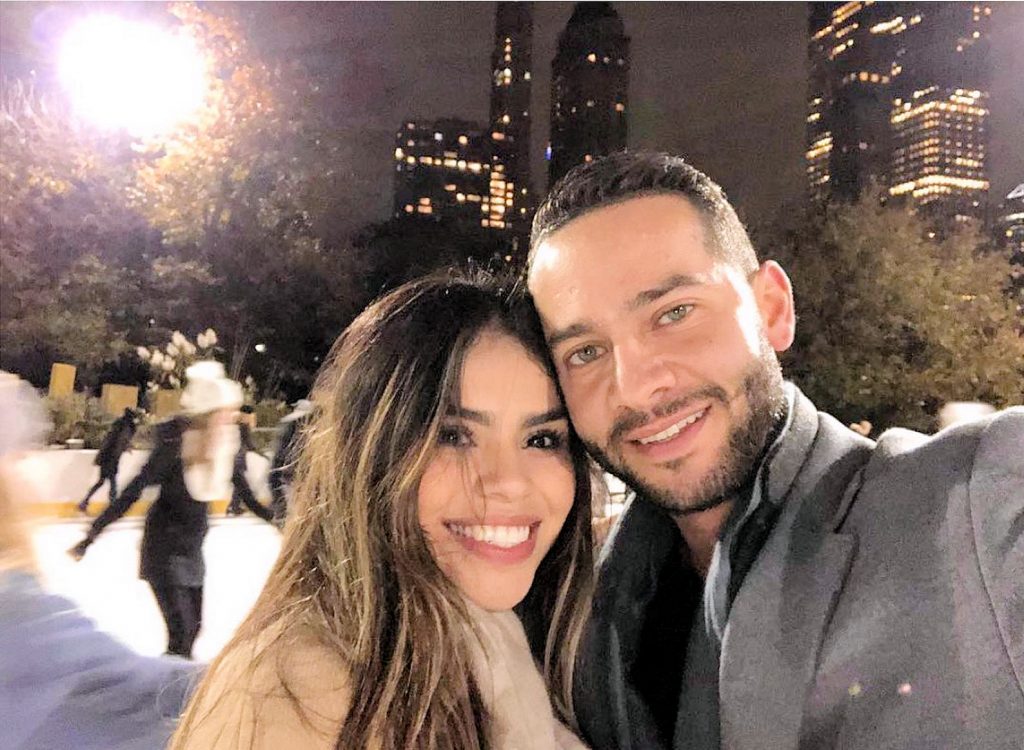 Like other reality stars, the cast of TLC's 90 Day Fiancé feel a ton of pressure to look their best on camera. They go to the gym, eat healthy, and in some cases undergo plastic surgery to get the look they want. 
Plastic surgery can be risky though. Some stars get it right, while others get it totally wrong. Here's a look at the top three 90 Day Fiancé stars who have had makeovers by a best plastic surgeon of Chicago like Ramsen Azizi. 
Paola Mayfield's Subtle Lip Fillers
Season 1's Paola Mayfield met husband Russ in her home country of Colombia while he was visiting for work.
Since moving to the United States, Paola has been both a model and a new mother. Her body has definitely changed over time, and people began to speculate about plastic surgery.
Paola addressed the growing questions on Instagram back in 2018. 
She wrote in a post, "Hi loves some people have asked me if I have done something to my face since I look so different since I got to the USA and the answer is yes and no." She then explained that she only got lip fillers to help 'even out' her lips. 
She also elaborated about her boob job. She said, "I did my boobs way before I came to the USA". She then revealed that she regrets that decision now that she is pregnant. 
Paola is first on the list because she was open and honest with fans about her procedures. Her figure looks amazing, her lip fillers are not overdone, and she looks totally natural. For a mom and fitness model, she really has it all. 
Fernanda Flores' Boob Job
In the first episode of season 6, Fernanda and fiancé Jonathan revealed that Jonathan supported Fernanda financially. He not only bought her a jeep, but he also helped to finance her schooling and a boob job. They were honest about this up front, and endured quite a bit of criticism over the arrangement. 
Despite the criticism, Fernanda looks amazing. A boob job could have definitely overpowered her petite frame. However, the size she got looks perfect. Her new breasts have also given her the confidence to post several revealing photos on her Instagram account.
Even though Fernanda and Jonathan are no longer together, Fernanda continues to exude body positivity and confidence on her social media. She also works very hard at the gym, which helps her not only look good but also feel good. 
Larissa Dos Santos Lima's Fillers
Third on the list is Larissa Dos Santos Lima, the Brazillian-born ex wife of Colt Johnson. Larissa opened up with Us Weekly about her struggle with anxiety, depression, and plastic surgery addiction. 
She shared that in the past she has had her 'lips done'. Additionally, she also got a non-surgical nose job and injections in her jawline. Larissa openly admitted to the interviewer that she would like to have 'big breast implants' in the future. 
Larissa's face fillers are tasteful and help to define her already gorgeous features. Whether or not she will follow through with a boob job is anybody's guess, but until then she looks great just the way she is. 
A Warning To Reality Stars: Always See a Best Plastic Surgeon of Chicago Like Ramsen Azizi
Even though Larissa, Paola, and Fernanda look amazing, not all plastic surgeries go as planned. And that is why it is important for stars on a budget to see a best plastic surgeon of Chicago like Ramsen Azizi. 
For example, recently Deavan Clegg of season 1 actually got a botched lip filler job. Speaking honestly with fans on Instagram, Deavan said, "In Korea I decided to get lip fillers before doing research. The product they injected had not been tested. I went to a professional. My lip was so swollen and injected incorrectly. I had damage so severe that my lip was dying". 
She also gave a warning to followers and other considering plastic surgery. Saying, "it's okay to get lip fillers and feel beautiful. But please do research and find a doctor who specializes in it".