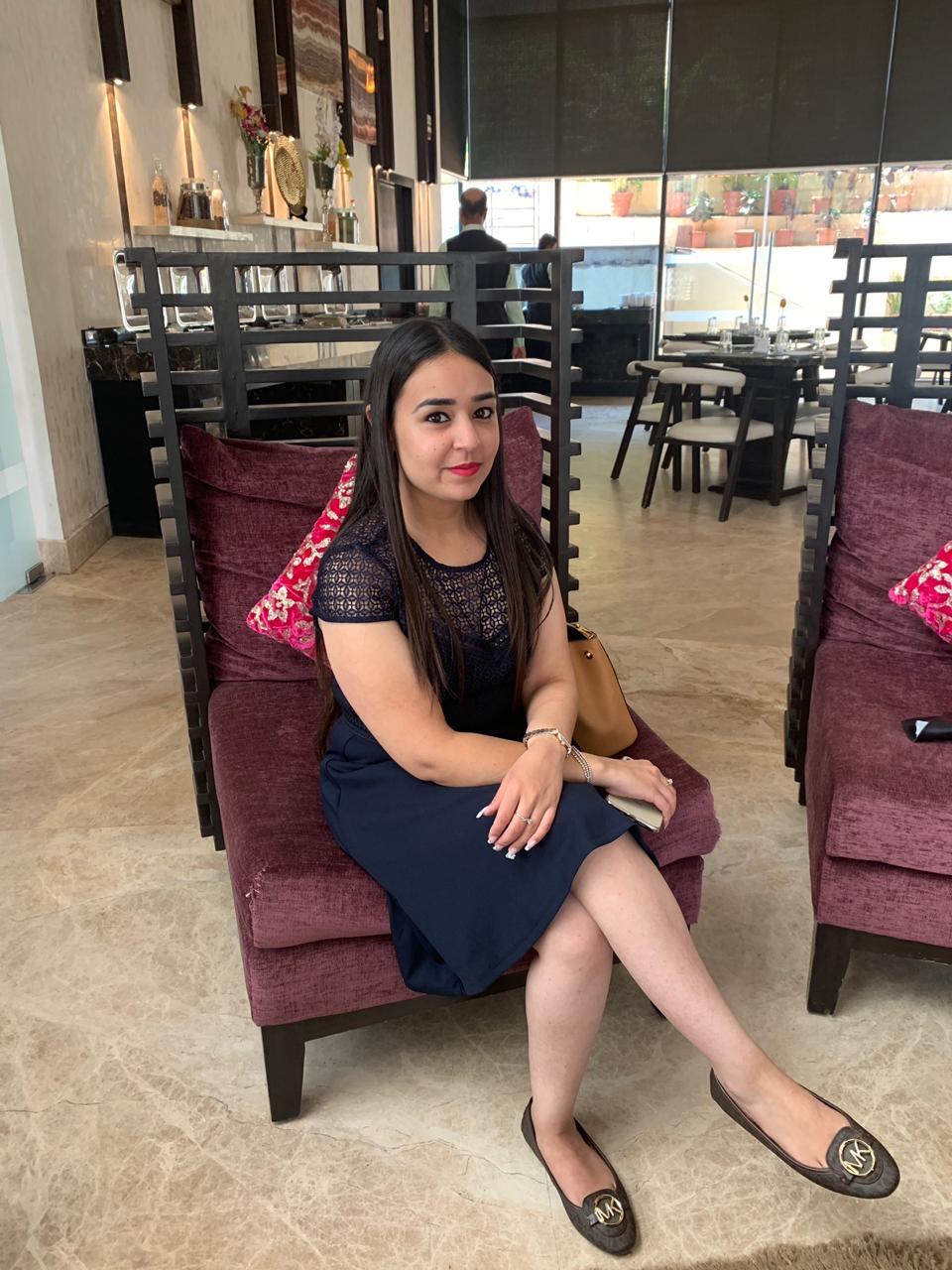 Whether you are a college-going girl or a housewife, if you have the same madness & love for makeup, you know the craze it brings along & for that, the internet gives us a lot many tutorials on many kinds of makeup that can turn an individual into a professional makeup artist. But, what if I told you that some people became an expert with their natural talents much before they could gain professional help? A bit unreal? Well, no matter how unreal one may find this, but this is a true story of a girl named Avni Gandotra, hailing from Jammu & Kashmir who with the help of her god-gifted talents had become popular while she was still in college & post realising her actual skills went ahead to get professional help.
The journey was some start when people around them make them realise of their true talents, same was the case with Avni, where her friends made her realise the importance of her passion & encouraged her to take it up as a career. Avni at that time in life was studying her course in Architecture from Amity University, Noida. But somehow this field couldn't provide her with the happiness she needed from her career & so she was certain she would get trained under Meenakshi Dutt, who is an A-lister in the field of beauty & makeup from Delhi since the past 21 years.
After being certified from Dutt herself, there has been no looking back for Avni as today she proudly owns her own unisex salon in Jammu named 'The Trends Inn Unisex Salon'. This salon which Avni owns along with her brother Amber Gandotra has gained quite a buzz & name in Jammu & is quite forward with their innovative & trendy work & services for their clients. Amber, on the other hand, just like Avni is also one of the youngest entrepreneurs from his state & at such a young age, manages several businesses together successfully. You can also follow @avnigandotramakeovers on Instagram.
Avni also says that apart from her love for makeup, she also has a liking towards cooking, shopping & travelling. She loves her parents & also wishes to visit as many places in life as possible. Becoming a beauty blogger is already in her mind as her future goal, but also has fixed her mind right now in growing her salon business with her brother.