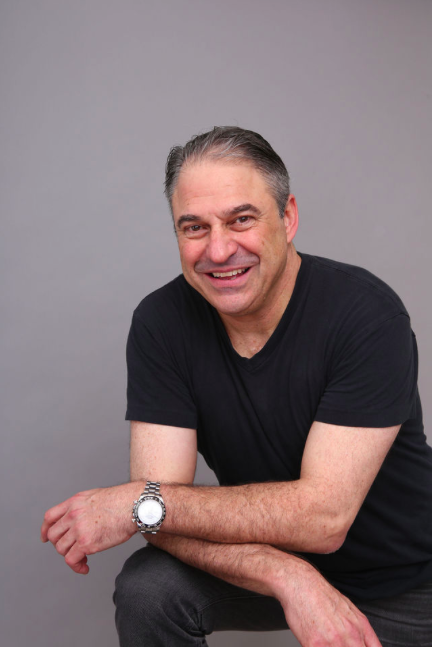 The Antony Gordon Show, a recently launched podcast, covers the reality of life—the good and bad—through thought-provoking and entertaining discussions led by the host's undeniable charisma. Given that Antony Gordon is not one to shy away from hard-hitting questions and serious topics, his recent episode, available on Spotify and iTunes, focuses on COVID-19. Centering on guest Dr. Elliot Berlin's ICU experience and miraculous recovery, the episode explores the life-altering repercussions of a near-death experience, as well as the silver lining that each of us can discover within, during quarantine and beyond.
Although the pandemic is an unprecedented situation, the byproduct of it on humanity—and what we take away from it—underscores the overall theme of the show. Gordon's philosophy reflects the idea of "dancing in the rain," rather than waiting for the storm to pass, which could not be more fitting today. Episode 24 of The Antony Gordon Show provides a heavy, yet heartfelt recount of Dr. Berlin's COVID-19 experience. Yet it's the exchange between guest and host, regarding the aftermath of the doctor's close call with death that really strikes a chord. "I spent time looking deep inside myself, saying who am I—what am I doing with this limited time I have on this earth; how am I as a husband, a son, a father, doctor, a businessman, how can I do better? The silver lining of going through this is that I am reevaluating what's important to me in life," Dr. Berlin explains. The experience highlighted what truly matters in life: our relationships, and the legacy we will leave behind.
Asking oneself "why am I here?" although seemingly complex, does not require an ICU admission, or getting the virus. It simply requires introspection. As Gordon points out in the episode, there is truly no better time than the present global "pause" granted to us by the pandemic, to do some soul-searching. He explains that our natural response to a painful or uncomfortable situation, which for many is simply sitting with our own thoughts—our truth—is to escape or camouflage reality. Yet, it's actually the perfect time to discover ourselves. It's an opportunity to reconnect with authenticity, collectively. With the hustle and bustle, constant distractions, and ever-present company of others away for just a little while, we can uncover what truly matters.
On the episode, Gordon shares a simple tip for getting in touch with oneself, "take a drive in silence," or go for a walk with no distractions…And if all else fails, you can always turn on this episode of The Antony Gordon Show, and enlighten the moment.