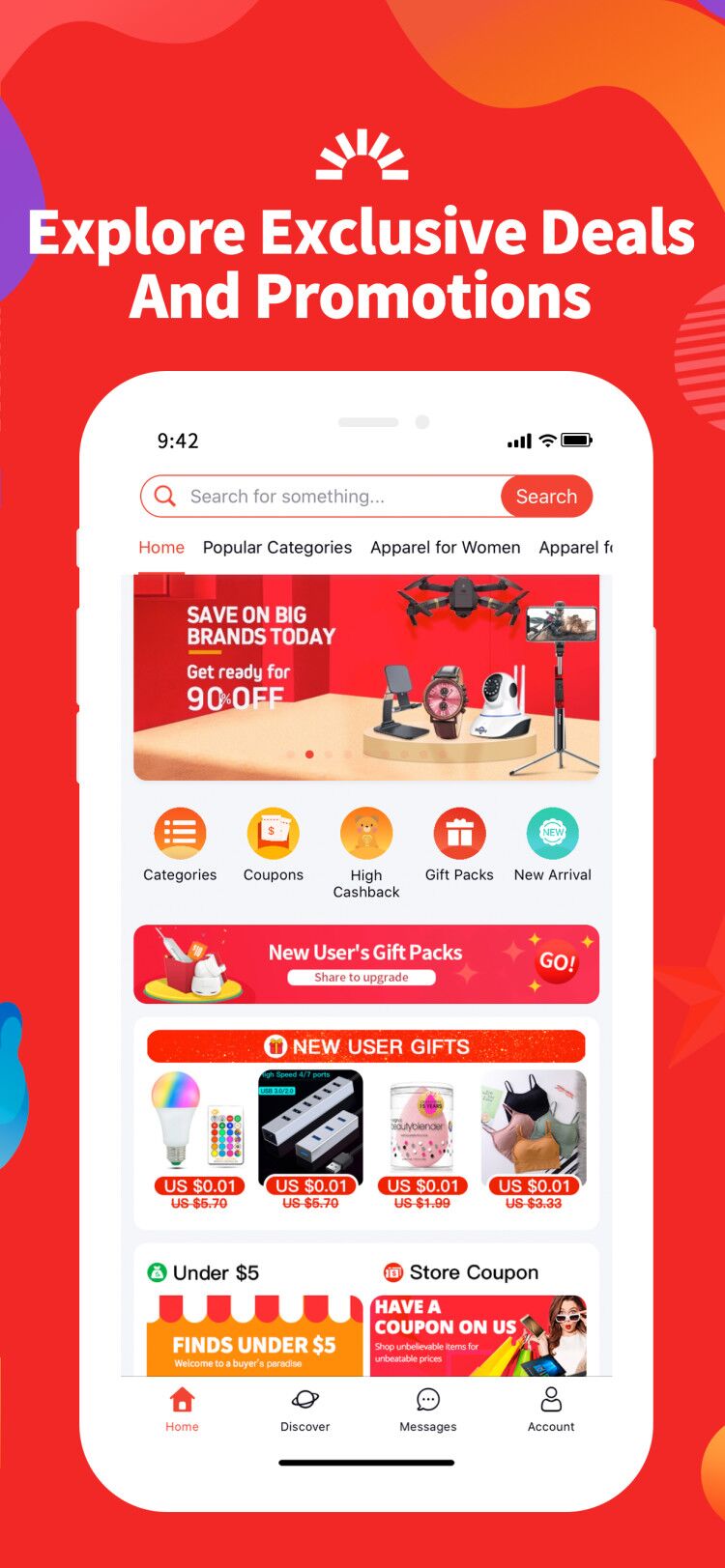 Here it is possible to get coupons for everything ranging from F&B to entertainment, and earn commissions by sharing goods. Allowing to truly save money when shopping, and make money by sharing!
ShopSave, an e-commerce shopping guide platform with sharing as the core, was launched by Ruiku Information Technology Co., Ltd. in 2020. It is a money-saving platform by internet-shopping pioneer. ShopSave is an official cashback and promotions giving platform which is cooperate with AliExpress. It is committed to meet cost-effective demand of consumers for brand products and high-quality goods, striving to build a rebate shopping guide platform that more and more consumers like and trust, and promoting an optimization and upgrading of the industrial structure of mobile e-commerce.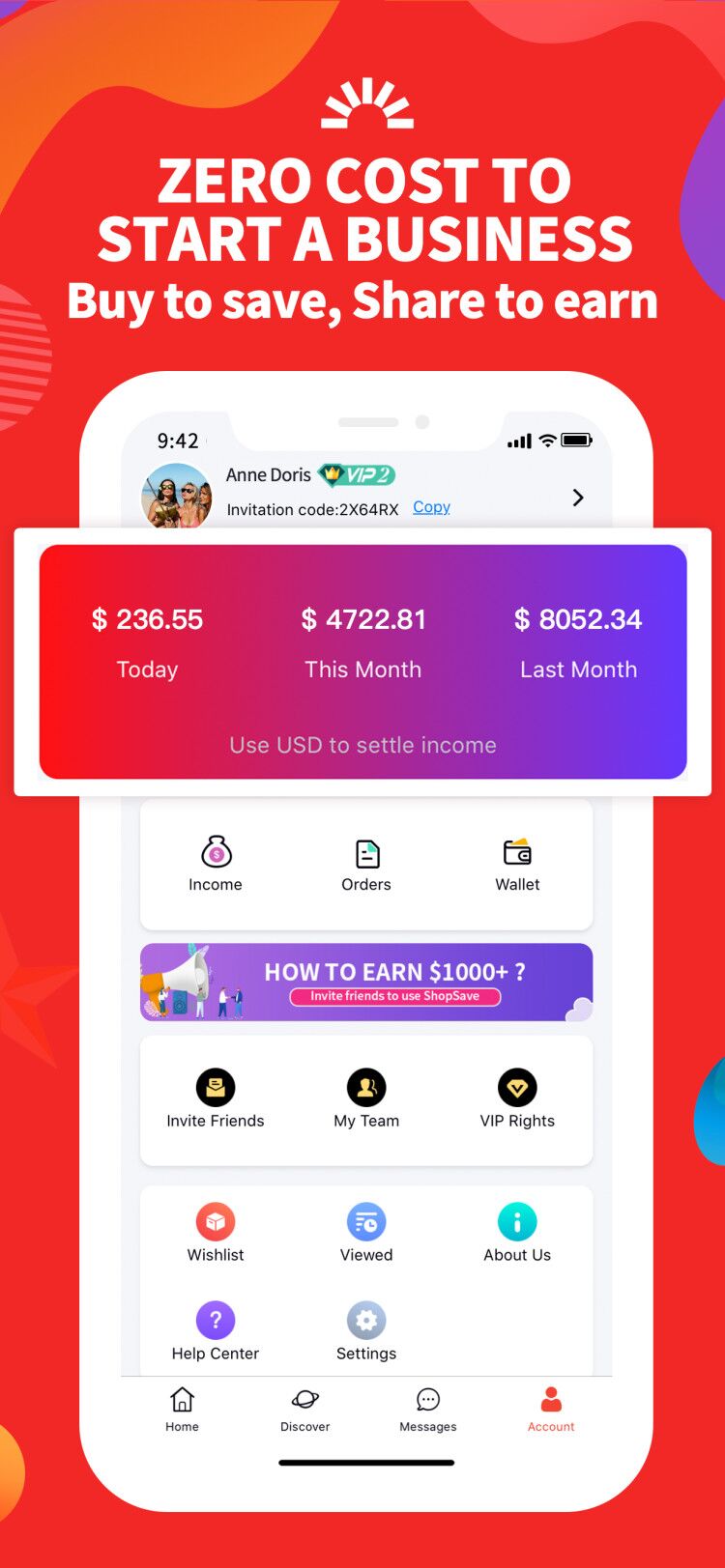 ShopSave gives an opportunity to:
1) Find product hidden coupons
As long as any of AliExpress's participating merchants or products have special offers, ShopSave will immediately disclose and release the latest hidden coupons.
2) Gain cashback by sharing
ShopSave will return up to 90% of its service promotion commission to a customer while purchasing a product from AliExpres.
3) Earn commissions from sharing
Sharing the product using ShopSave app with others will allow to earn a commission reward after the purchase is done.
4) Find products with the high discount
A professional selection team is here to search and collect the most cost-effective products of AliExpress. What ShopSave offers are all high-quality products with high discounts.
5) Easy entrepreneurship with no investments
It is possible to start something beside regular job by just sharing the app with people nearby. Each time they do shopping through ShopSave, the user gets commission income, which allows to really make money while still being employed.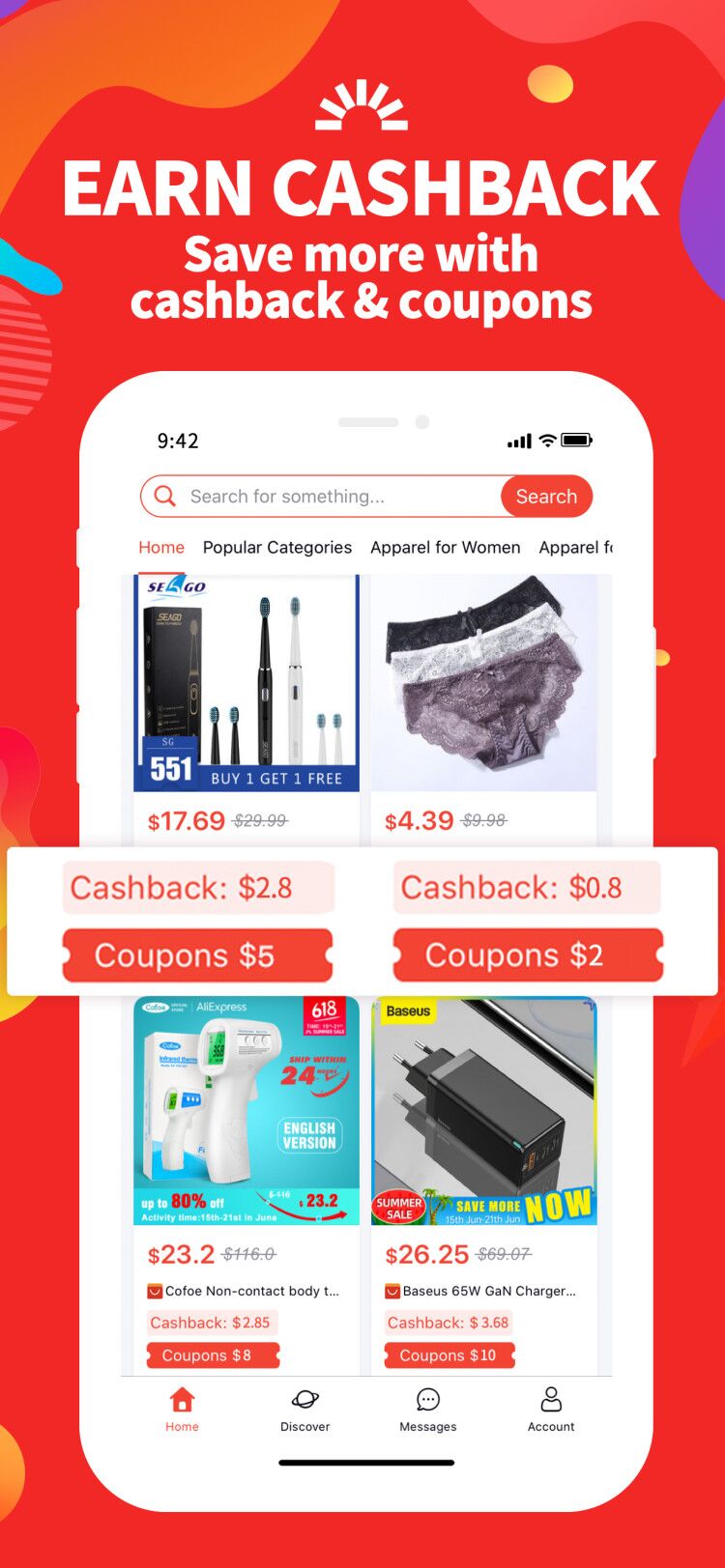 With all these, it is possible to save $500USD + a month.
With the rapid development of e-commerce, this kind of content e-commerce shopping guide platform will account for an increasing share of the market in the future, so cashback apps has huge prospects for growth.ShopSave will help the customer to save&earn money as a shopping assistant!
Instagram: @shopsave_coupon
Facebook :@ShopSave360
Download Website: https://shopsave365.com/