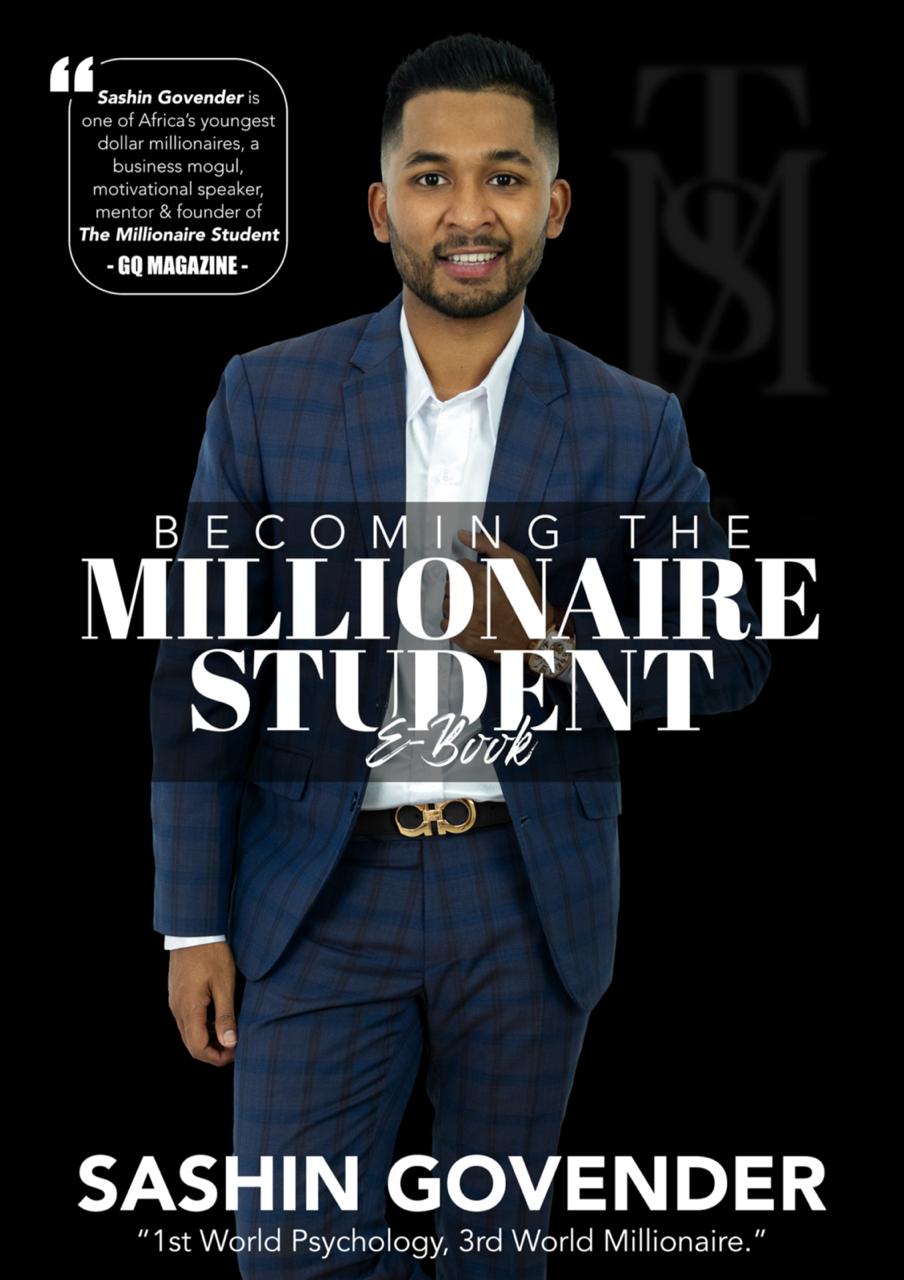 The 26 year old, South African born entrepreneurial, world-renowned speaker and author has broken a record for the most amount of books sold for a first time author.
Sashin Govender's influence and ability to inspire and motivate people has sold more than ten thousand books online in the first month of release. This has made him one the best selling authors for the year 2020.
Sashin has achieved his motive by mentally distracting people through one of the toughest global pandemics. Whilst the majority of people have thrived of negative news with the Coronavirus and the recession, Sashin has kept his readers and mentees in a positive state and aligned to achieve their desired outcome through this uncertain time.
Sashin who is also known as The Millionaire Student (TMS), is one of the most followed mentors in the inspirational world. Before this pandemic Sashin was seen speaking globally to sold out crowds of twenty-five thousands entrepreneurs paying an average of $150 per ticket.
In his book "Becoming The Millionaire Student" he has been quoted by global change makers and well-respected names.
"What Sashin is doing with The Millionaire Student platform is making a bigger impact than he can imagine." – Akon (Multi Platinum Award Winning Artist)
"Young, dynamic and unstoppable. He is becoming the voice of Africa." – Les Brown (Motivational Speaker & Author)
"Sashin is wise beyond his years. He brings an electrifying wave of energy to the stage. Sashin is one of the best in the industry to shift your paradigm and take ownership of your mind. I have shared the stage with Sashin where we sold out an arena. He is a class act." – Jim Kwik (Brain, Memory & Speed Reading Expert)
Sashin says that his secret is, "having the ability to have a first world psychology whilst maintaining a third world work ethic, and to remain in millionaire student mode." His mission is not to change the world, but to help impact one individual's life a day, which will eventually impact their city, country and the world.