Rockblockbam has been M I A for some time now but made his return to music last month with single release Stars in the Wraith. The song left Fans curious if summer 2021 would bring more releases! In an Instagram post on Sunday, Rockblockbam responded to the hype with a post promising three new singles release. The first track is said to release on Thursday, April 17th. The announcement also stated that one of the releases would include a surprise feature.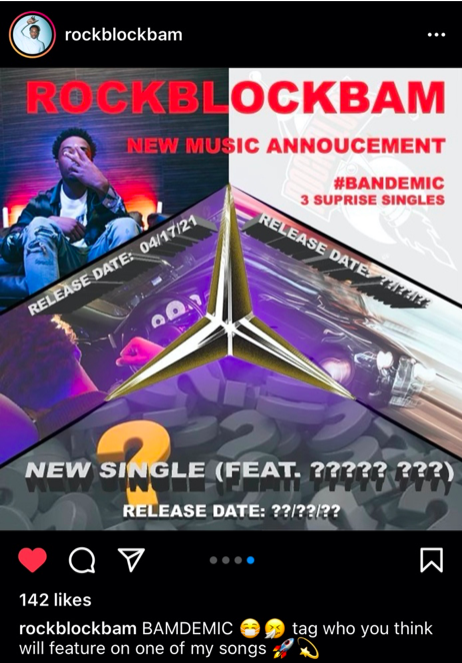 After a time period that, according to MGMT, the hip hop recording artist used for "Artist Development". Rockblockbam is back! And so, we can't help but make guesses with fans at…  WHO IS THE SURPRISE FEATURE???
1. Fetty Wap   ?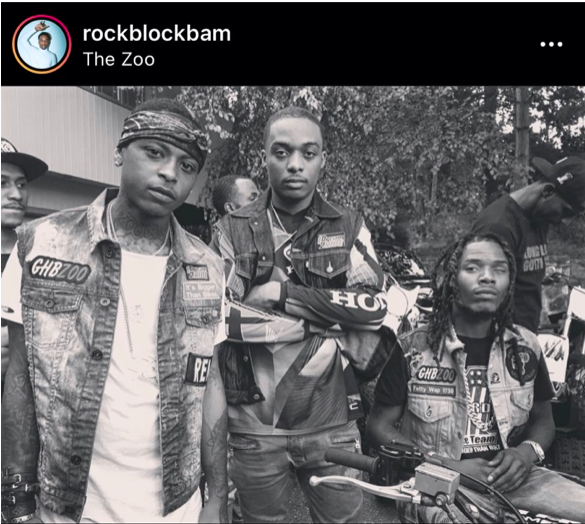 Fetty Wap is known for putting on new artists and distributing collaboration mixtapes that help artists grow their platform. Both of the GHB artists have been quiet on the Billboards the last couple of years, but a catchy new radio hit can always turn to an insta-pot. We hope to see it this summer!
2. Chozus   ?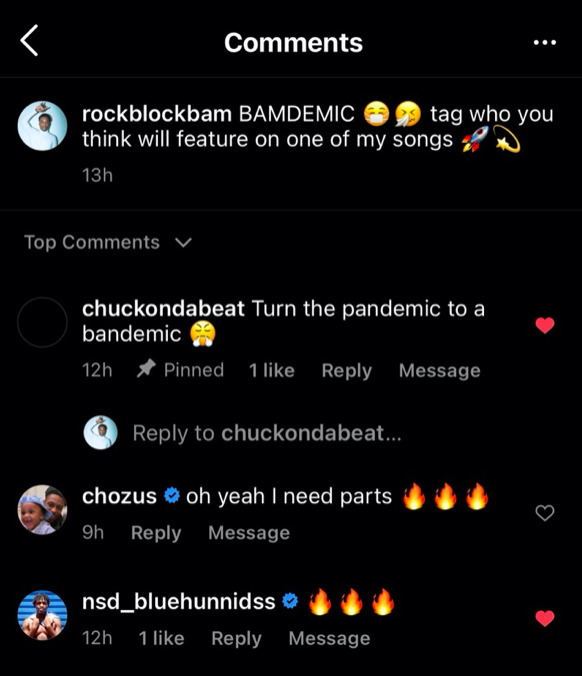 Both artist's brands present a lavish lifestyle. A collaboration paired with a music video would likely bring a powerful and motivational song. They have been engaging in each other's recent posts, so stay tuned to see if this could mean a collaboration is on the way!
3. 7evin7ins   ?
Seven7ins' live performance Instagram videos have been rapidly expanding his following. We hope for this collab in the near future because his Heartbreak Rockstar sound mixed with Rockblockbam's melodic style would combine to make a mainstream Pop Hit.
Rockblockbam's first of three singles will release on April 17th. This is the only release date given, but fans are raving at his promises of summer 2021 music releases.
FOLLOW @ROCKBLOCKBAM ON INSTAGRAM TO STAY UP TO DATE.
#LIFESTYLE #ENTERTAINMENT #MUSIC #NEWS #OTHER #ANNOUNCEMENTS #STORIES #RELEASES
@DISPLAYENTERTAINMENT The first social media platform dedicated to providing members press media coverage. JOIN TODAY> The Clout to Currency Converter %$%$ <JOIN TODAY