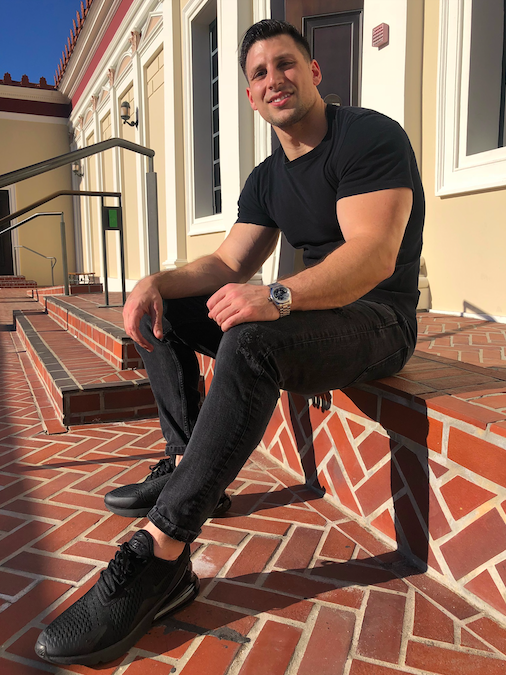 Although high school and college are both valuable places to learn countless skills and develop discipline, many individuals feel that the most important information needed to make some of life's most important decisions are not touched on enough, if at all in school curriculum. Schulte's new book, The Eight H's; A Young Person's Guide for the "Real World", targets young adults with the intention of educating them on eight essential topics they will need to know in order to set themselves up for life-long success. Despite graduating college with an impressive GPA as a business major and student-athlete, Schulte claims both he and his peers felt unprepared for the "real world" decisions that needed to be made following higher education. Philip and his Father, Philip W. Schulte, worked together to create this book with the objective of filling the knowledge gap, as they believe it is crucial for young people to acquire knowledge in these areas ahead of time.
Earlier in the year, Philip interviewed with CNBC and revealed the eight areas in which his book focuses on. These topics consist of Higher education, the process of getting Hired and the world of employment, Housing, High income investing, Health care, Hock (being in debt), Hacks (thinking outside of the box), and the idea of Happiness. Philip emphasized the importance of acquiring knowledge in these areas at a young age. He stated, "Many of life's most important decisions take place before you are old enough to realize the severity and long-term effects associated with your choices. These decisions can substantially impact your life for decades; whether it's a positive or negative impact is a matter of being informed ahead of time."
As we mentioned earlier, Schulte came across many challenges in his personal life which inspired his book, beginning at the age of 18 with higher education. Philip was passionate about football in high school and decided to pursue it in college at the Division-1 level.  Things were going well for Philip until an unexpected incident occurred a few months into his college career, ultimately resulting in Philip attending 4 universities in a 5-year span before completing his college football dream. Philip moved to Los Angeles following graduation where he gained experience in many corporate and start-up roles before finding his niche as a full-time entrepreneur.
Philip Schulte is an individual who strives to help people and finds great joy in doing so. He expressed his desire to help young individuals avoid many of the mistakes he had made, potentially saving them money, time, and happiness. His book, The Eight H's; A Young Person's Guide for the "Real World" will be available in August.
You can stay current with Philip Schulte on his Instagram.