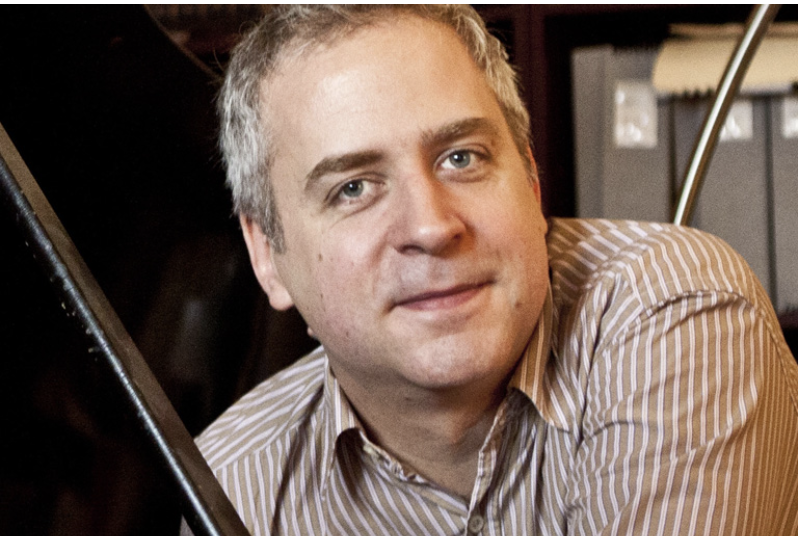 1. Jeremy Denk  – is one of America's foremost pianists, proclaimed by the New York Times 'a pianist you want to hear no matter what he performs'. Denk is also a New York Times bestselling author, winner of both the MacArthur "Genius" Fellowship and the Avery Fisher Prize, and is a member of the American Academy of Arts and Sciences.
In the 2022-23 season, Denk will continue his multi-season exploration of Book 1 of Bach's Well Tempered Clavier, and will also perform with orchestras and in recitals across UK, Europe, and the United States, including a return to Carnegie Hall play-directing Bach concerti with Orchestra St. Luke's, and multi-concert residency at the Lammermuir Festival in Scotland. An avid chamber musician, Denk will also embark on a US tour with the renowned Takács Quartet.
Denk has performed multiple times at Carnegie Hall and in recent years has worked with such orchestras as Chicago Symphony, Philadelphia Orchestra, New York Philharmonic, Los Angeles Philharmonic, San Francisco Symphony, and Cleveland Orchestra. Further a field, he has performed multiple times at the BBC Proms and Klavierfestival Ruhr, and appeared in such halls as the Köln Philharmonie, Concertgebouw in Amsterdam, and Boulez Saal in Berlin. He has also performed extensively across the UK, including recently with the London Philharmonic, Bournemouth Symphony, City of Birmingham Symphony, Royal Liverpool Philharmonic, BBC Symphony, Scottish Chamber Orchestra, and play-directing the Britten Sinfonia. Last season's highlights include his performance of the Well-Tempered Klavier Book 1 at the Barbican in London, and performances of John Adams' "Must the Devil Have All The Great Tunes?" with the Cleveland Orchestra, St. Louis Symphony, and Seattle Symphony, as well as a return to the San Francisco Symphony to perform Messiaen under Esa Pekka Salonen.
Jeremy Denk is a graduate of Oberlin College, Indiana University, and the Juilliard School. He lives in New York City.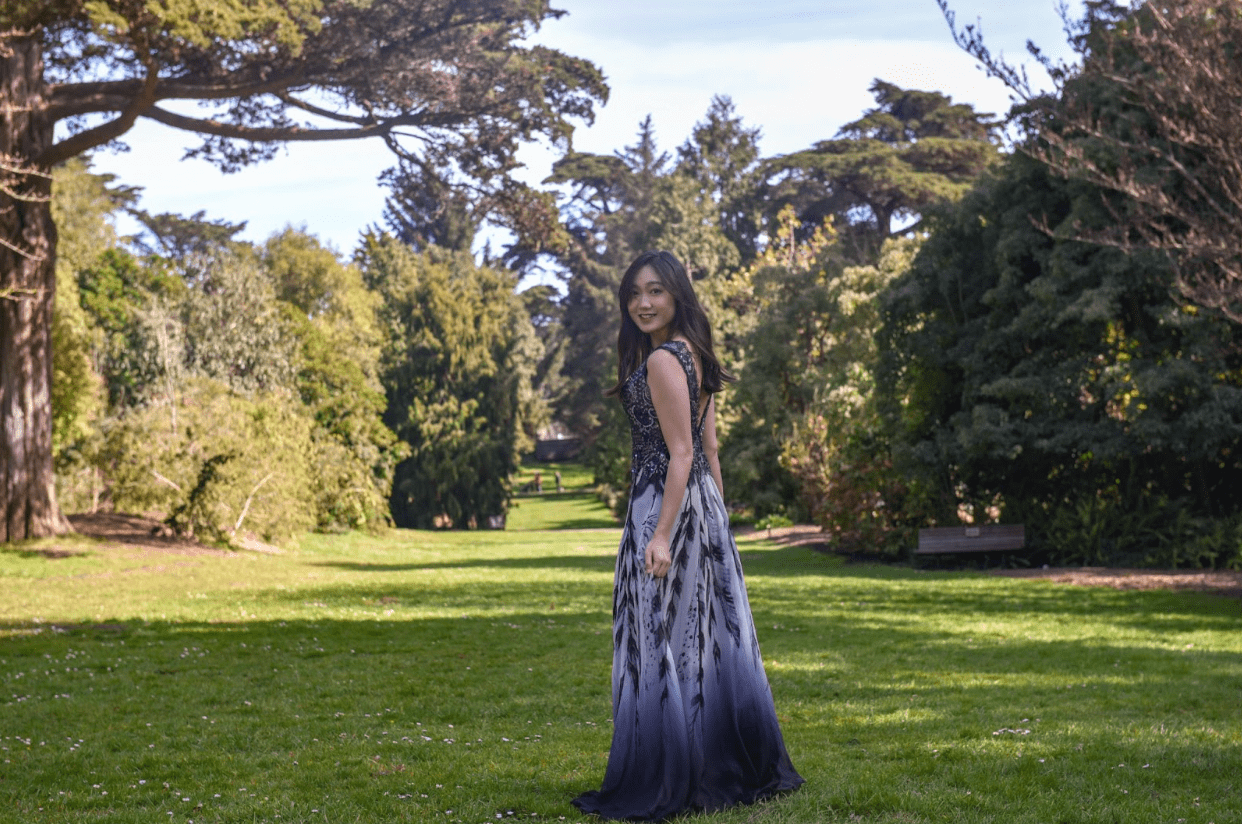 2. I-Lin Tsai  – Just off her West Coast Concert Tour 2022, Concert Musician I-Lin Tsai is, "re-engineering pop music into classical forms" and taking the "tradition of great artists…and carrying it forward" (New York Weekly). As a pianist and designer of digital music and art, she has delivered concert experiences across Asia, Europe, and the United States.
I-Lin Tsai was born in Tainan, Taiwan and began studying piano and violin at age seven. Today, based in the US, she's captivated audiences with her approach to designing programs that feature music from Chinese Pop (C-Pop) arrangements to classical music composers like Debussy, Chopin, Bartok and Ravel.  "She's bringing the technical depth of a trained classical pianist to the catchy melodies and hypnotic harmonies of pop music…it's exactly what classical music audiences are looking for – a renaissance." (London Daily Post)
Along with being an active concert artist, she enjoys composing immensely. She is currently a composer for Diaghilev, a subsidiary of Oclef, Inc. As a project manager in the composer collective she has composed music for animated shows by producers and directors from Disney, Netflix and TCL. Also in her role as a Professor of Stage One Piano at Oclef School, she helps students to learn music by arranging pieces, developing curricula and by doing regular coachings.
I-Lin Tsai received her Doctor of Musical Arts degree from Penn State University under Dr. Christopher Guzman. She studied with Prof. Eteri Andjaparidze at New York University with the dual degree program (Master of Music and Advanced Certificate in Piano Performance and Pedagogy). I-Lin furthered her education at Oberlin Conservatory of Music under the tutelage of Prof. Peter Takács, where she earned her Bachelor of Music degree
Now living in San Jose, California, I-Lin loves swimming, traveling and playing with her lizards and cat. When she's not at the piano,  her hobbies include creating digital art, listening to music by JJ Lin and playing League of Legends. She's forever grateful for all the encouragement and help that she's received from her beautiful mother, loving father and supportive brother that allowed her to pursue her passion for music all over the world.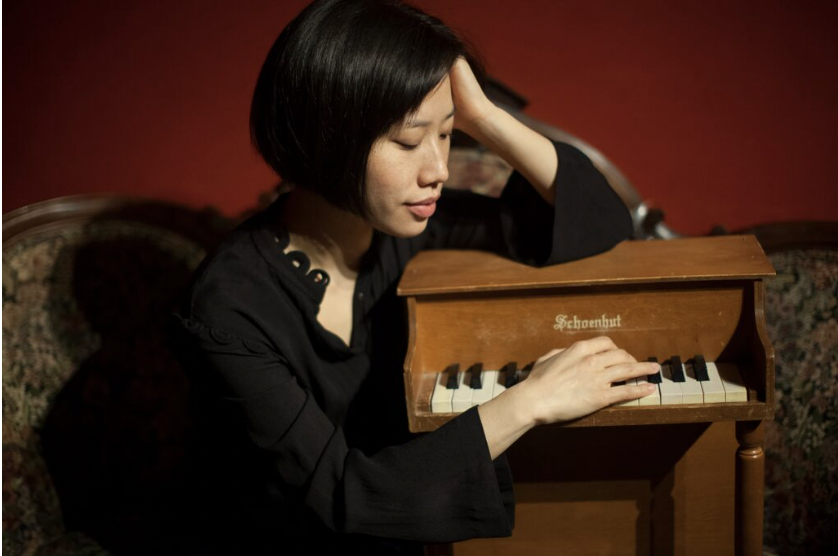 3. Phyllis Chen – Described by The New York Times  as "spellbinding" and "delightfully quirky matched with interpretive sensitivity," Phyllis (2022 Guggenheim Fellow, 2019 Cage-Cunningham Fellow) is a composer, pianist and sound artist whose music draws from her tactile exploration of object and sound.  She has performed her music at Lincoln Center, Museum of Contemporary Art in Chicago, Abrons Arts Center, Isabella Stewart Gardner Museum in Boston, Los Angeles County Museum, Baryshnikov Arts Center and numerous other places.
Phyllis started playing the piano at the age of five and came across the toy piano as an adult. As a pianist, she immediately  fell in love with the instrument's  possibilities. Being bound to no history, the toy piano became her grounds to develop her personal voice, one that reflects her third culture kid experience. The unrefined and raw tone of the instrument inspired Phyllis to  create very personal miniature theatre works (The Memoirist, The Slumber Thief and Down The Rabbit-Hole) in collaboration with her partner and video artist, Rob Dietz. One of her interdisciplinary solo works, Lighting The Dark, was described by the New York Times as "by turns poignant, humorous and virtuosic, Chen's performance offered a slyly subversive take on issues relating to femininity, technology and power…the looping, spellbinding music…became a fitting tribute to the modest, repetitive, yet quietly heroic work of women."
In 2009, Phyllis was the solo on-stage musician for the Off-Broadway production of Coraline. Based on Neil Gaiman's children's book, the work was composed by Indie band-leader Stephin Merritt from the Magnetic Fields, who scored the musical  for multiple keyboards of various sizes.  As the show's sole instrumentalist, the Financial Times claims " Phyllis achieves dazzling effects with pianos both standard-sized and shrunken." Coraline was staged at the Lucille Lortel Theater in the West Village.
Phyllis has released five albums, three solo albums (Concert Artists Guild, cerumenspoon, New Focus Recordings) and a fourth collaborative album with Indie-band Cuddle Magic on fyo records.