Last season was loaded with injuries. Star players went down with serious war-wounds, not just stingers that have them sitting out for a game or two.
On the bright side of the whole COVID scenario, it has given players extra rest to recover and come back stronger than ever. Sure, coronavirus was quite inconvenient for teams undergoing structural changes, but that extra rest this offseason (limited practices and camps) is surely going to help stars who are in their 30s.
Let's have a look at a few players who are returning from injury that could have a great 2020.
BIG BEN – Pittsburgh Steelers
Big Ben Roethlisberger went down against the Seattle Seahawks in Week 2. His throwing elbow was injured and it didn't look good. After doctors had a look, it was determined that Big Ben would need elbow surgery and his season was over. So, the Steelers placed him on IR, and Roethlisberger was sidelined.
'My arm feels great. We'll keep the same routine as far as Wednesday rest day and then we will get back into it. The good news is my arm is the only thing that doesn't hurt' – Ben Roethlisberger

More: https://t.co/B7ioG85F2f pic.twitter.com/GgGLEzldWu

— Teresa Varley (@Teresa_Varley) September 16, 2020
Well, Big Ben is back, and the Men of Steel started their 2020 campaign out with a road win over the New York Giants. Big Ben threw for 229 yards and 3 touchdowns on 32 attempts with no interceptions. Yep, the Steelers' odds are going to improve after that performance. Their next five games are winnable; the Denver Broncos, Houston Texans, Tennessee Titans, Philadelphia Eagles, and Cleveland Browns and the Steelers could challenge the Ravens for the AFC North.
J.J. WATT –  Houston Texans
The Texans were heading into Week 8 with a 4-3 record. Then things got worse for Houston, as they won the game to move to 5-3, but lost J.J. Watt to a torn pectoral muscle. They went on to lose three more games and barely make the playoffs. Watt is the anchor of this Texans defense, without him on the field, the pressure upfront just isn't the same.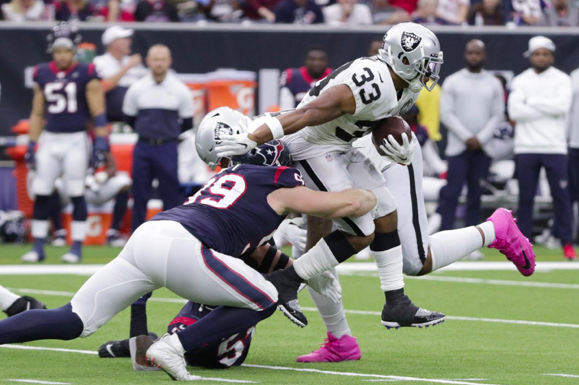 In Week 1 against the defending champs, J.J. Watt got three COMB tackles and an assist. But the thing about linemen, whether on defense or offense, stats just don't exist to measure their overall impact. For example, the fact that two guys have to pick up Watt to keep him from pressuring the QB, which allows someone else an opening to make the play.
Cam Newton – Panthers/Patriots
Superman Cam was playing on a sore foot for the first two weeks of the 2019-2020 season, when he was finally placed on IR because of a severe foot sprain. Well, after missing the majority of the season, Panthers' top brass decided they didn't need Cam any more. Well, their loss because he seems to be fitting right in with Bill Belichick and the New England Patriots. Week 1's tilt against the Miami Dolphins had Cam Newton complete 15 of 19 pass attempts for 155 yards and also rushed for 75 yards and two touchdowns! Looks like Super Cam is back!
Malcolm Butler – Tennessee Titans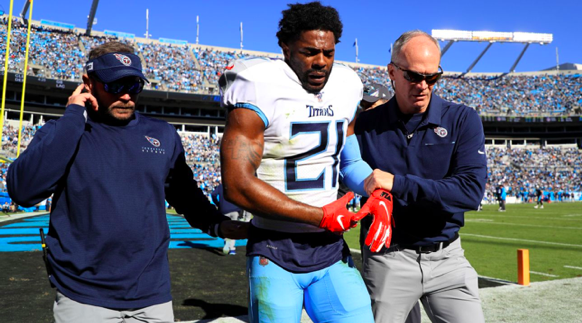 Malcolm Butler became famous while playing for the Super Bowl-ready New England Patriots. He picked off Russel Wilson at the goal line to cement the Patriots victory in XLIX. But last season, the star corner broke his wrist against the Carlina Panthers, which hurt the Titans stout defense significantly. Now Butler is back and the Vrabel's Tennesee Titans 'D' should dominate in the AFC South.
The Titans opened with a road win over the Denver Broncos, only allowing the Drew Lock-led Broncs to score 14 points. The Titans are going to be a brick wall all season and teams will struggle to score.
Kerryon Johnson – Detroit Lions
The Lions star running back went down for the second straight season with a knee injury in October of 2019. He immediately underwent knee surgery and the Lions season hopes were dashed. But, Johnson is back and has the help of Adrian Peterson to share the load. He only touched the rock 7 times in the 2020 season opener against the Chicago Bears, but we should see him return to form as he gets comfortable as the season progresses.
Are the Lions finally set up to compete against the Bears, Vikings, and Packers in the NFC North? With a Recovered KJ and a fantastic target in Danny Amendola for Matt Stafford, Matt Patricia's squad should be able to at least compete.