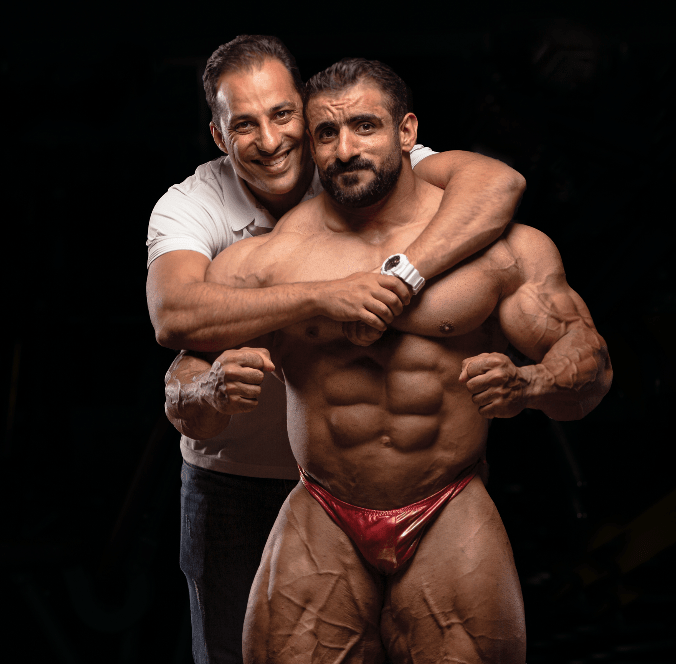 Mahdi Parsafar is a sports manager who is working hard to contribute to the world of the Iranian bodybuilding community. For over the last eight years, he has helped to solve the most challenging issues and problems for Iranian athletes and the Iranian community.
With his long experience and deep knowledge about body-building, Mahdi Parsafar has managed to work with many reputable athletes and champions. The names of the popular bodybuilders, Baitullah Abbasport and Hadi Choopan, also come on this list.
The Iranian sports manager started his journey with the management of the Champion Baitullah's matters. He helped Baitullah in achieving a great milestone in his bodybuilding career. Popular among his friends as "Baito", the champion Baitullah started his bodybuilding journey in 2008.
But he could not carry out his journey for long due to his untimely death after falling a victim to an incurable illness. After the untimely demise of Baitullah, the sports manager Mahdi Parsafar started with his close childhood friend, Hadi Choopan, which came as sympathy towards him and his sports community.
Since the start of his journey as a sports manager, Mahdi Parsafar has helped Iranian athletes and the Iranian community in overcoming the difficult challenges and issues including helping them get the US visa. Hadi Choopan first participated in the popular bodybuilding content, Mr. Olympia under Mahdi's supervision.
And Hadi Choopan managed to get the people champion belt from US audiences and he grabbed third place in the bodybuilding contest, Mr. Olympia. Currently, Mahdi Parsafar is managing Hadi Choopan's preparation for his participation in the next Mr. Olympia contest.