The new wave hip-hop artist Johnny Wvlker stepped onto the scene earlier this year when he released the worlds first pop art style rap video "VISIONS" a vivid compilation of his favorite films that takes you through a journey down some strange yet familiar road all the while evoking a wild sense of nostalgia for the viewer.
Originally from Cincinnati, Ohio Johnny was born to a single mother who passed away at a young age due to addiction issues. Forcing him to spear head passed many challenges and get where he is today. From a young age he has been a writer, painter, and published poet. As an artist he curates every aspect of his craft from creation to sound design, styling and his visuals, blending modern pop art and film with his eerie melodic rap music.
In 2019, he collaborated with Owsla engineer and Jared "Praajex" Lynch to form the label Dead Poet Soxiety. A creative collective and marketing agency based in Los Angeles. From there the two released his first single "Gengar" which touched more than 200K streams in just a couple of months marking his presence as a successful artist in the music industry.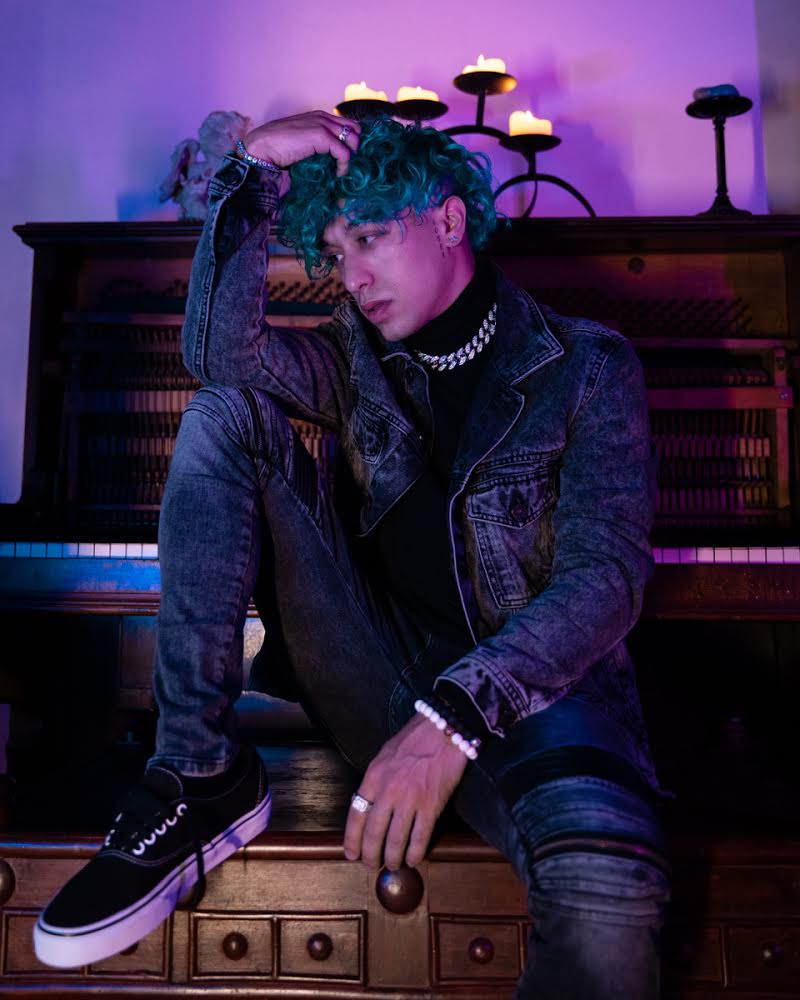 Johnny's latest release which hit the market in July "VISIONS", his mixture of cinematic film clips, Vfx, and animation is sure to keep your attention. The video has amazingly received more than 5 million streams and over 300,000 plays on YouTube. Penned by Johnny and arranged by sound designer and producer Praajex. "VISIONS" is the first single off his upcoming debut Ep "WONDERLAND". Universal Music Group recently did a single deal with Johnny & DPS for his song "Acid Trip". Along with major labels reaching out all the time, he has already sat down with Atlantic and Def Jam records, along with a slew of others interested in his brand. We expect to hear a lot more from this kid.
He is about to debut with his first Ep entitled "WONDERLAND" which features the singles "Visions" "Wonderland" & "Demon Babes", slated to release on October 9th, 2020. Designed and curated in house with Dead Poet Soxiety, the project has crazy colorful visuals, heavy rock influenced instrumentals, and unique sonic samples we have never heard before. For a further look into Johnny and his aesthetic follow his Instagram @JohnnyWvlker.
We see Johnny marking his position as one of the most influential artists to enter the music arena in today's times!