Manuka Honey is a special type of honey from New Zealand that has generated a huge buzz in the media over the past few years for its great potential health benefits and rarity. So why is Beverly Hills based brand  La Hun so special and why has it gotten Hollywoods attention?
It all started with an idea from founder Ali Hayalie who already has a high end Manuka Honey brand called 'Hayalie' which is favoured by his celebrity clients in the US for its luxury packaging and high end potency retailing just over $1000 USD. Hayalie wanted to create a more affordable product for people to experience and enjoy. Hayalie used his contacts and previous experience to build a lifestyle brand that is super premium yet more affordable for the masses. 
'The market is saturated with many misleading products and brands that have taken advantage of the liquid gold' says Hayalie. 'Being from New Zealand myself, I find it offensive and heartbreaking to see customers being misled by brands that are not selling certified Manuka Honey yet labelling it as being authentic'. 'Its one of our missions to educate our customers in detail about every single jar of La Hun they purchase by having complete traceability back to the source in New Zealand'.
According to their website, La Hun is seen as 'Earths finest honey created in the heart of New Zealand. La Hun naturally provides you with wonderful benefits to keep you staying bee-autiful on the inside and out!'. The brand claims to harvest their honey only 2-8 weeks of the year making it even more of a reason to appreciate.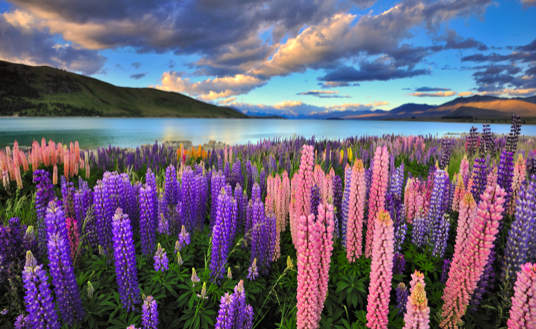 La Hun's brand strategy has taken more of a beauty and sustainability approach which is why it has gained popularity among Hollywood singers, actors and influencers as well as being very transparent and clear about the grading of their Manuka Honey. Currently there is an issue with bees in the U.S dying due to non ethical beekeeping standards and La Hun aims to promote ethical sourcing by pledging to be sustainable and cruelty free with their processes, ensuring bees do not get harmed or affected while producing their honey. 'We have traceability and recording systems in place allow us to monitor, measure and manage all aspects of our harvesting activities to ensure the highest quality standards are met, first and foremost being the impact on our environment, land, trees and bees. All our New Zealand beekeepers are contractually obligated to operate within the requirements of our Ethical Honey Harvesting Programme from New Zealand'.
Due to their high sustainable and ethical standards, La Hun is also being enjoyed by vegans which can be seen as a proud and revolutionary step forward for the brand. 'We're so proud to have the vegan community on board and allowing them to enjoy the magic of La Hun as well, we take extreme measures to make sure all our bees are healthy and well looked after' says Hayalie. The company also gives back to the 'Young Survivors Coalition'- an international organisation focusing on women aged 40 and under who are diagnosed with breast cancer. 'Although more research is needed, Manuka Honey could have anti cancer properties and because of that I think that its our responsibility to help and give back to such a great organisation' says Hayalie.
La Hun is currently selling a lower potency product at $28.99 and a mid-high potency product at $48.99 via their website and selected retailers.
Instagram @lahunofficial