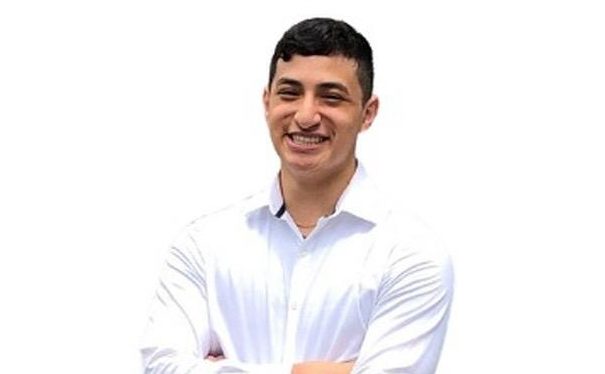 Trading the Forex markets is difficult at the best of times. With the number of 'fake gurus' growing by the day, it's hard to know who the real deal really is. There is one young trader who has been making huge strides in the forex industry, under the mentorship of one of the world's leading forex coaching academies, ASFX. So how does a 19 year old become a profitable trader with over 4 years of experience? We sit down with Jase Brand to learn exactly that.
Tell us a bit about your background and how you got into trading?
So I got into trading when I was just 15 years old. I didn't have any mentors when I started out and I first joined through a network marketing company. Long story short, I got scammed and lost my money. That's when I decided it was time to start trading on my own, which I did for a couple of years. I basically went through a long process and journey to become a profitable, consistent trader.
How did you come across Austin & ASFX?
Well to be honest I wasn't really looking for a mentor at the time, I was more looking for a system. At that time I'd been trading for 2 years and I had my own experiences with multiple different systems and strategies, which personally didn't work for me. I wanted something more logical and analytical. I ended up finding Austin through Instagram and I think the biggest reason I joined him was because when I was trading one of my strategies, I was shorting GBP/USD back in October. At the same time Austin was taking GBP/USD long and he won that trade by over 400 pips! That trade ended up being my biggest loser at the time. So I was like "Oh man, something isn't working with what I'm doing". That's why I went to join Austin, because he seemed like he was winning a lot of trades using his specific system.
How did your results change when you started to work with Austin?
Oh tremendously – my first month with Austin I was up around 3% trading with the A1 system. Then for the second, third and fourth months I was building momentum. It just started to increase around 6% in January, and 7-8% in February. I really started to become more consistent within that first month after i started to learn more about the systems, A1, D1 and A2 and actually putting the work in with markups and back testing.
So you're only 19, how does someone so young have the drive and success that you do?
I think everyone's drive comes from what motivates them and what their purpose is in life. My purpose in life is to build a legacy, to build a foundation for my future family – my future wife and kids. Also I want to help more motivated young individuals like me – hungry kids, like me a couple of years ago. I didn't come from the richest or most privileged family, so I knew I had to put in the work to be successful. My goal is to be able to get my parents what their dreams want, whether it be a new car, a new watch or a new house. My purpose is to help young motivated individuals like me to become successful through trading and creating other streams of income. I am so motivated and driven to that dream and I want to help as many people as I can, which in turn will elevate my legacy and my success, so I can help even more people out in the future. I know the struggle of being broke and being a broke college/highschool student. I always saw that college wasn't the best way for me to make money or become successful or an entrepreneur, so I found a way to succeed and now I'm doing my best to help others succeed as well.
What advice would you give to young entrepreneurs or aspiring traders?
I think the number 1 thing is to not go through social media and look at those 'fake forex gurus' – the ones promoting the 'get rich quick lifestyle' with their flashy lambo's and cash. It's just not the right way to do it. You need to be really careful about all the scammers in forex and trading online. Trust your instincts, really take a deep look into who is the most likely the mentor out there for me, that actually wants to help people – not just take your money. Also to take the systems or strategy they're trading with and see if that's something you want to do as well – whether it be a day trading, or swing trading strategy. I really emphasise taking the time to do due diligence and be cautious of all the traps on social media. Choose a mentor that is making consistent money and is a knowledgeable trader – not just a demo trader or fake guru.
This was very insightful and inspiring, thanks for joining us!
Jase has his sights set high and will continue striving towards his ultimate goal of creating a legacy. Make sure to go and follow Jase on Instagram for daily inspiration and to witness his journey, and follow ASFX.
For some high quality content and advice, check them out on YouTube