If you knew your expiration date, how would you live life differently?
For Brian Swan, founder and CEO of Unstoppable Beard, this was no less than the reality he faced. As his father fell ill by contracting AIDS back in 1985, Brian was just 11 years old & he was given a choice: to succumb to the pain he felt, or create a renewed lifestyle of freedom and purpose.
"Navigating through life, you can choose anger, or you can choose happiness," Swan says. "You can only choose one, and that sole decision will form the path you take. Never forget that happiness is a choice." This is an ethos that Swan carried with him throughout his life. With the odds stacked against him, Swan traveled the world in pursuit of greatness. Now, he leads an unstoppable community of thousands on their journey towards freedom and fulfillment. This is his exclusive story.
Beneath the Unstoppable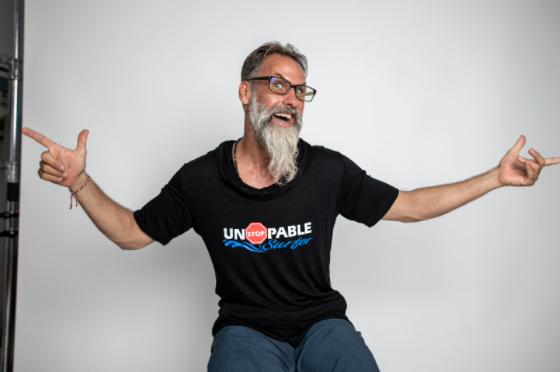 Swan was born in a long line of entrepreneurs. His grandfather came to Cambridge, Illinois, back in the 1940's after purchasing a whole city block, he developed the first Walmart mega store. Shortly after, Swan's father took it over. "This is where I grew up: a small town of 2000 people, 1400km away from the ocean, ready to follow in my father's footsteps," Swan recalls. "But everything changed when my parents divorced. I was just 6 years old, and never understood why. But at the age of 9, I found out that my dad was gay."
As people found out about his father's sexuality, Swan's older brother and sister were ridiculed and bullied relentlessly. Both fell victim to substance abuse, and at just 15 years old, his brother went to rehab. While too young himself to be affected, Swan could see the pain inflicted upon those closest to him. "I saw what was happening to my family," he shares. "And when I entered my first year of high school, I made a determination. I told myself, 'I'm not going to be my brother or my sister. I'm going to be the best athlete and the smartest kid in my class.' And this is exactly what I did," Swan says. Swan trained hard becoming the top athlete in his grade and graduated at the top of his class. While the circumstances in his life could have easily squandered his future, Swan was unstoppable in turning himself into a triumph story.
But beyond the prospect of his father's sexuality, Swan and his siblings feared a fate much worse than ridicule. "My dad never said it to me himself," Swan begins. "He never once told me that he had AIDS."
His Father's Memory
At the time of diagnosis, the prognosis for AIDS was bleak. Swan's father knew the truth: He had an expiration date. And he was determined to make each and every year count, spending it with the people he loved. Swan and his family would travel around all around the world, forming lasting memories along the way. "He took us traveling from the Midwest, and we went from never seeing anything to seeing the entire world," Swan recalls. But his father's health would continue to decline. Still a child, Swan faced his father's mortality.
"From the age of 11 to 16, he was in and out of hospital. I saw him wither away from a big strong man to 100 pounds. And on his deathbed, I stood beside him and talked to him, even though he couldn't talk back. I said, 'Dad, everything's gonna be alright. I'll go to university and get a good job'. And even though he couldn't talk, the look in his eyes told me everything. He looked at me as if to say, 'Don't do that. You're an entrepreneur.' Shortly after, he passed away. But I'll never forget his memory."
Becoming the Unstoppable Entrepreneur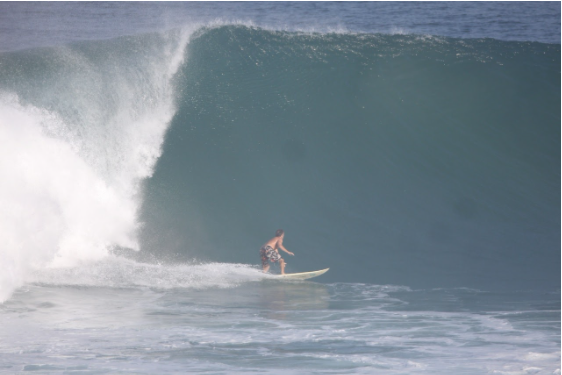 Despite a knowing look from his father, Swan decided that securing an education was the first step towards entrepreneurship. He attended the university of Illinois to study as an engineer, but a bigger calling took him far beyond the village he grew up in.
"During my second year at university, I was having the best time of my life. But something kept hitting me again and again. It was a recurrent voice telling me that there was so much more out there. A world much bigger than just this," Swan says. At that moment, he made a courageous decision: to leave everything that he once knew behind, and study abroad in Australia. "At first, I just wanted to learn how to surf. But when I arrived, everything changed forever."
The day after Swan arrived, the atmosphere moved him. He was taken to the beach by the locals, and immediately, he felt at home. "I saw a hot chick in a bikini and watched a guy catch a head high barrel," Swan recalls. "In that moment, I said three words: that's my life. I studied abroad for the whole year, and when I came back, I had new drive and purpose. From that point on, I only looked for jobs where I could live in California and be a surfer."
In May of 1998, surfing at Mission Beach in San Diego, Swan met someone who would change his life: his now-wife, Rhonda Swan. "I was a corporate robotics engineer working in the Semiconductor, Biotech, and Aerospace industry, and Rhonda worked for a fortune 500 pharmaceutical company. We lived the American dream, with a nice house and solid real estate investments. Things were comfortable, and I worked in that field for a decade until Rhonda said something that would drastically change our course. She said, 'I want to have a family, but I'm not going to put my kids in daycare.'" That one sentence gave Swan the reality check he needed – he was done leveraging himself to the hilt.
The Freedompreneur Movement
The Swans desired the freedom to live life the way they desired: in the places they love, with the people they love. To raise a family on their terms, and have the time and liberty to do so. It was at this point that Brian and Rhonda Swan, aka the Unstoppable Family made a pivotal lifestyle change. Committed, Rhonda broke into the online space by offering affiliate marketing and personal development services, which has since grown into the branding and PR tour de force, Unstoppable Branding Agency. He was skeptical at first, but after half a year, Rhonda let the numbers do the talking: she had earned $47,000 in a single month. As she continued to dominate the market, he grew more convinced. "I was set. I knew that this was the future. She retired me from my corporate job and I went all in. We became digital nomads living the laptop lifestyle." After the Swans' business grew from strength to strength, they realized that the systems they put in place could be cultivated from anywhere in the world. The implication was simple: freedom.
"For a few months, I suggested that we get rid of our belongings and travel," Swan begins. "Rhonda popped a bottle of wine (see video) on June 5, 2008 and we decided to take on a two year trip around the world in November that same year, starting at Hanalei Bay, Hawaii. Since the start of their journey, the Swans traveled & lived in 52 countries before finally settling in Bali in 2015.
Overcoming Hardship, and Living Unstoppable 
While life looked to be nothing less than the real, authentic American Dream, things came crumbling down just two weeks after the birth of their first daughter. "We were going to lose everything. For a year and a half, we were dealing with lawyers, lawsuits, and litigation. We went from millionaire status to getting our card declined trying to buy a 5 dollar burrito. When we lost it all, people looked at us differently. They thought we were freaks. Everybody told me to go back to my 'old robotics job'. And they told my wife to go back to her 'big executive job'. But Rhonda looked at me and said, 'I made a vow to never put my child in daycare.' I looked back at her and said, 'We're never guaranteed another day.'"
The Swans stood their ground. Despite the hardship that the pair endured, they were determined to do what they love by any means possible. They were unstoppable, and after working relentlessly towards a better life for themselves and their daughter, they built their life back beyond their former wealth. Now, they're the longest standing family traveling as digital nomads. The Swans truly pioneered the laptop lifestyle movement and, in doing so, created a tight-knit community of driven "Freedom-Preneurs".