On the weekend of May 20 to the 23rd Supercarrooms will be exhibiting two very special Alfa Romeo's design icons. Never before seen 1952 Alfa Romeo Disco Volante prototypo will be pride of place at the Supercarrooms enclosure at Amelia Island on May 20th to May 23rd.
Another very special Alfa  icon the elusive and most anticipated electric GT by Totem automobile will also be displayed on the lawn for collectors and enthusiasts get a glimpse of this amazing piece of automotive jewelry.
A quote from Ricardo Quaggio desiigner and CEO of Totem automobili. " We shall be building only 20 of these handcrafted electric Alfa GTs and each will be completely bespoked to the client's specification" just like a hand-made suit.  Each car is tailored to be exact to the customers satisfaction.
Showing the two Alfa Romeo's is a dream come true especially the fact that  the essence of design which began in the 1950s with the Disco Volante has now transcended to the future the Electric Alfa GT by Totem Automobili. There is 69 years difference between these two Alfa Romeos  but they still share the most important ingredient design and innovation.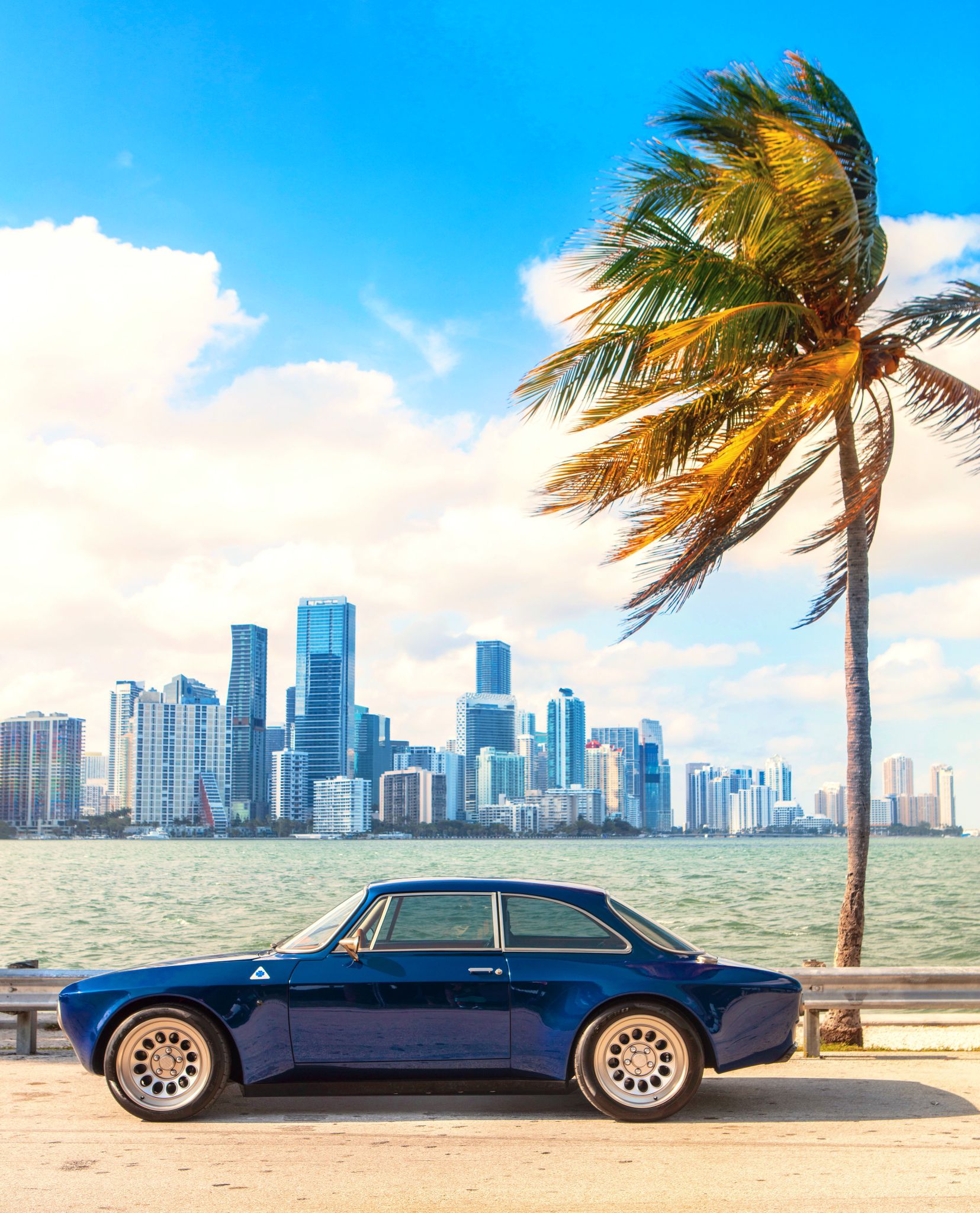 A quote from Elo founder of Supercarrooms. "We are estatic to be present at Amelia Island Concours D' Elegance this year. Our story this year is Alfa Romeo's. Now and Then"
Location: Amelia Island Concours D'Elegance May 20th to May 23rd space 114 on show field  for an unforgettable Alfa Romeo design and innovation experience.
About Supercarrooms.miami:
World's First Automotive Dining Experience'
The term 'Supercar' evokes the mind to envisage a collaboration of automobile engineering with detailed aesthetics and a desire to push the boundaries. With this imagination comes the possibility of creating exceptional pieces of automotive history. These pieces become integral to shaping the future and become highly collectable due to the nature of their limited numbers and rarity, thus making them highly desirable.
A Supercar Rooms Experience engages all sensory perceptions, enabling the guest to have a heightened understanding of the foundations of where, how and why certain characteristics evoke such powerful engagement. SCR ensures that no details are spared in curating an event filled with content and interaction whilst always delivering on the highest level of hospitality.
Available for – Social Celebrations | Corporate Events | Brand Activations | Private Events  | Galas │ Consultations │ Product Launches │ Festivals  Concerts │ Automotive Events
Founder and creator Elo, the British-born automotive visionary owner of one of today's most coveted collections of classic, vintage and custom designed vehicles – on two wheels and four – forms the centerpiece of an aesthetically fueled concept in luxury automotive excellence, epicurean hospitality and nightlife entertainment, considered to be the first of its kind anywhere in the world.
Elo started to develop his own collection of cars, this passion stemmed from an early fascination and appreciation to automobiles. His collection grew into having a car for every mood and occasion. A real car enthusiast, Elo is an avid collector for over 30 years. Presenting on various TV show's such as; 'Modern Wheels or Classic Steals' on DAVE TV and 'Ultimate Wheels' on HISTORY UK channel and 'Slips' MTV. Elo has secured himself as a leader in the automotive custom/classic car scene.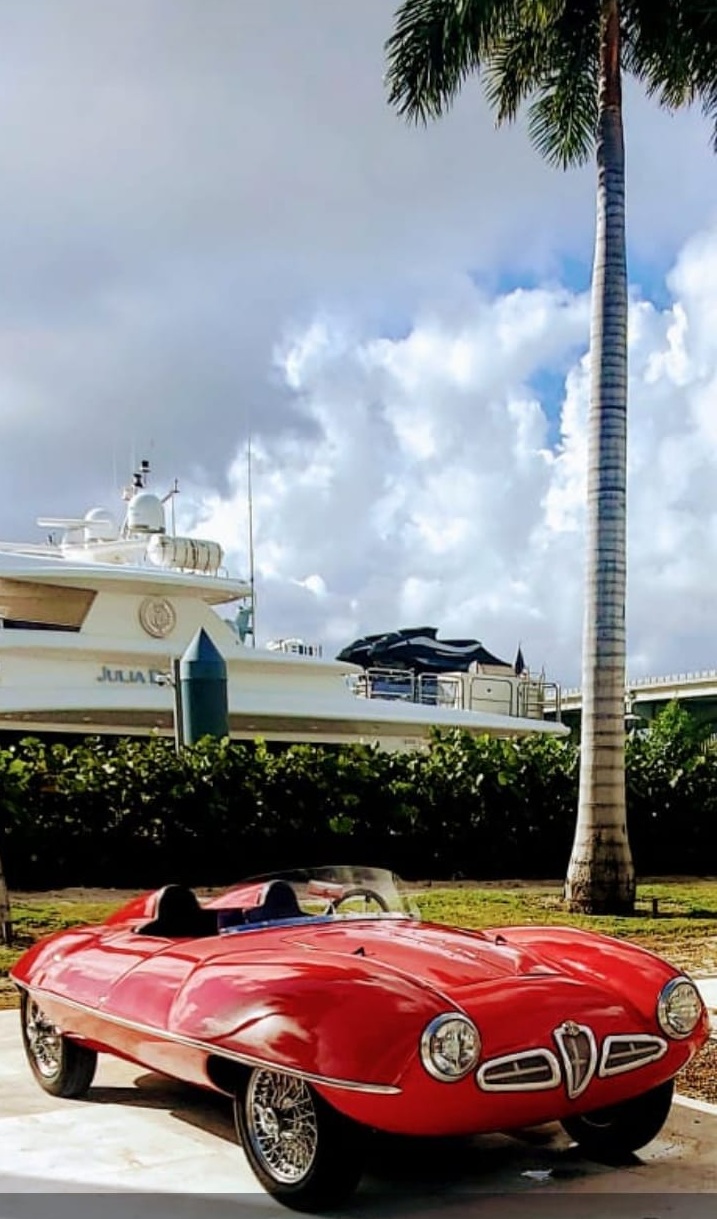 'A lot of these cars are Design Icons … They are literally 'Rolling Pieces of Art,'… If you look at them, you see design, ingenuity, determination and commitment, these are the stories I want to hear…
Elo In 2015, Elo decided to bring his creative expertise to the heart of Miami's Wynwood Arts and Entertainment District. A conceptual idea turned reality and henceforth the World's first 'Road Art' Gallery was created with the inaugural during Art Basel 2015.
Miami Supercar Rooms is the world's first members-only Road Art Gallery and Premier Automotive Event Space.
As of 2018, an impressive 34,000 square foot indoor and outdoor venue revolves around a purpose-built Road Art Gallery, housing a continuing changing display of some of the most desirable cars in the world.
The various areas can stand alone or combine to form a multitude of striking configurations to  accommodate any event large or small.
©️ 2020 Supercar Rooms Miami. All Rights Reserved
Supercar Rooms Miami, 2022 NW 1st Court , Miami, FL 33127
+1 305-879-9981, info@supercarroom s.miami
About Totem Automobili
CRAFTED JEWEL CAR
Totem GT electric is an handcrafted jewel car designed to suit your highest driving expectations and bring your senses and emotions into this extraordinary experience. Its performance and interior of the vehicle enhance the way to live this legend and find a unique blend between the classic past and the dynamic vision of the future. The iconic soul
Redesigning the Alfa Romeo Giulia GTA with a revived design that preserves the iconic soul, whilst reaches distinction for the craftsmanship of each component, Totem Giulia GT electric runs the road of the future as a result of advanced electrical technology, which improve its performance. All this whilst
maintaining 10% of the original chassis, to which a new full aluminum suspensions, specifically designed for the car, has been coupled, we substituted the classic fuel engine with an electric motor, able to grant an unparalleled power, a longer duration and a greener vision.
About Amelia Island Concours d' Elegance :
Now in its third decade, the Amelia Island Concours d'Elegance is among the top automotive events in the world.
"The Amelia" draws more than 300 rare vehicles from collections around the world to
The Golf Club of Amelia Island, The Ritz-Carlton, Amelia Island for a celebration of the automobile like no other.