Harley Cannard now makes up to $75,000 a week- and the Australian entrepreneur "doesn't have to leave his house" to do it. 
Harley Cannard's entrepreneurial journey started with an idea mentioned over a zoom call with a person Harley had never met over the internet. "I was apart of an online course with other people from Australia and on weekly coaching call my self and another guy joked we should start our own eCommerce company as we believed we could run it better. 'That's where Amz Automation Australia was founded'
A former personal trainer turned digital entrepreneur Harley Cannard  has made significant global impact in his first year of business. Mr Cannard has quickly been recognised as an industry leader and invited by Forbes to become a member of the Forbes Agency Council. 
'It's pretty crazy how quickly we have grown, we now have a team of 20 full-time employees, we are hiring another 8 and we have offices in two countries to be recognised by Forbes as a thought leader is just incredible.'
Mr Cannard had to focus on building systems, procedures and digital infrastructure to cope with the rapid growth. He said they invested a lot of capital into mentors to learn the skills required to run a business of this size. 
'We had to learn decades of business in months and we had to implement systems fast, it was a matter of adapt and grow, or die'. 
He said that there was never a plan b, it had to work despite having a well-paying career as a fitness professional.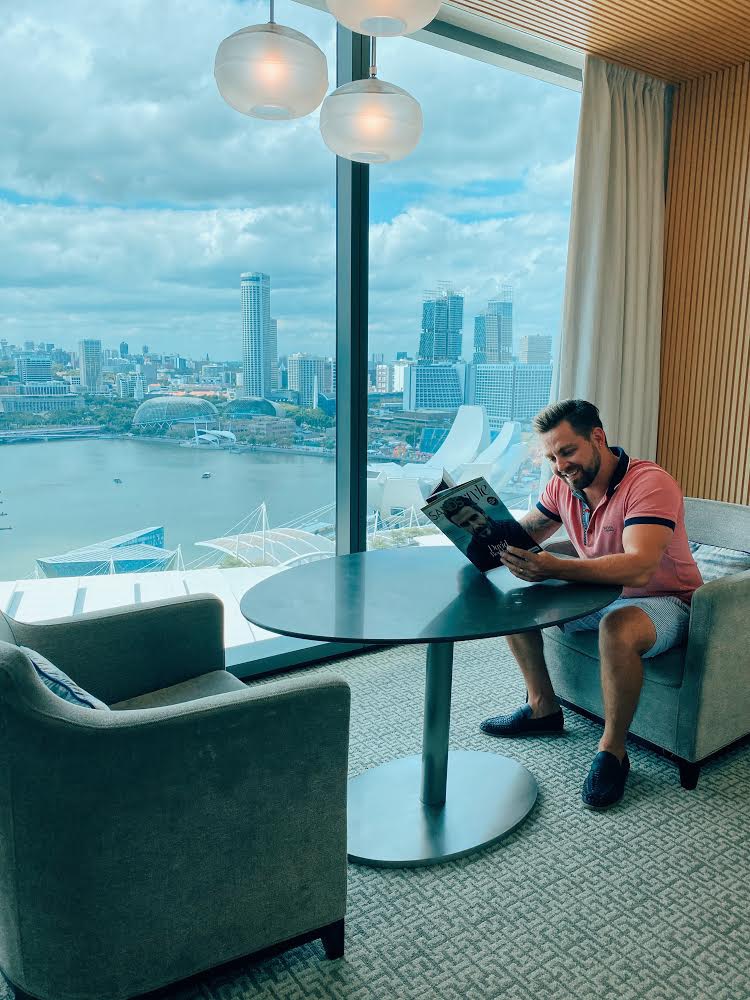 'I left the comfort of my secure career, a stable income, I handed it all in and went all-in on this new business. It had to work' my fiancé thought I was crazy and gave me the ultimatum. We had bills, mortgages and I had zero income to rely on but I had a gut feeling that it could potentially pay off.
Co-Founding an eCommerce empire that now serves clients globally with just $100 to use for advertising which now makes them up to $200,000 each month Harley Cannard says he made the right decision and that you just need to have an idea and then go all-in with it. 
'We put $100 into our social media marketing campaign and then just kept recycling the profits, within 9 months we had generated close to $800,000 from our $100 start-up'. I now joke to my wife about the day she gave me the ultimatum.
Mr Cannard has since expanded his business through a lot of trial and error, niching out into other areas of expertise offering full complete marketing strategy to some of the worlds largest brands, eCommerce specialist support, social media management for professional brands and media personalities.
"We have just used our revenue to keep investing back into our business to grow and offer a wider range of services. My background is social media marketing so I was always set on building an office and training a team of experts and now we will have close to 50 employees by the end of this year'.
He said that since experiencing such success early on in his business the best part is actually seeing his client's businesses grow. 
"Its a rewarding feeling when you sit down and consult with a brand or a business that you are a previous customer of and now they are asking you for assistance in refining their marketing strategy. Then when you increase their Gross profit it's pretty rewarding to know you are apart of that growth".
But he's also taken the time to treat himself and his now-wife, including a surprise elopement to New Zealand where the newlyweds flew into a private mountain overlooking a lake and tied the knot, toured the South Island for a month, a tour around Asia visiting Thailand, Bali, Jakarta, Manila, Boracay, Singapore. 
'I try to stay as humble as I can, I remember my foundations and I try to keep routine as much as possible, I travel a lot so its important that I continue to go to the gym, eat healthily, help people in need but I don't have to worry so much now, the hard work has been done and now I can travel where I want when I want"
Harley has had a vital role in working alongside the community and specialising in offering support to young adults with disabilities. 
Harley has had a vital role in working alongside the community and specialising in offering support to young adults with disabilities. 
"I currently mentor and personally train 3 young adults who have an intellectual and physical disability. This is something I'm so passionate about, that I've employed a full-time support worker to offer support to these guys in our community. 
Empowered Champions is the name of Mr Cannard's support service which is responsible for the daily support of these clients, offering activities of daily care such as shopping, exercise, drawing, and other activities.  
'My next missional venture is setting up a technology college in Pakistan, a safe school that has online education where kids can come in and have clean water as well as world-class online learning facilities with computers and internet'.
He said he's very appreciative to his success that he wishes to continue to pay it forward in one way or another. 
Mr Cannard is now focused on continuing to grow his company Amz Automation Australia offering "turn-key business packages" as well as exploring opportunities to engage in public speaking and educating the world about eCommerce and business building. 
Instagram : https://instagram.com/harls_cannard
Website : www.automationau.com