His name's Giorgio Andrea Trabaldo, Big Gio for friends, He loves fishing and helping people; these don't seem to be a "60k per month guy" features.
From nothing to 60k, mind-blowing! But it isn't enough for those who know him for quite a long time.
He was born from ground zero, He used to count every single penny in his broken pockets. Regular background and average everything. The stereotype of the "medium unhappy overwhelmed by life" guy.
Then he grew up, so his bank account did, but most importantly, he became an own man, a man of huge, enormous value as you can see through all the content he shares on social networks.
He studied, he travelled, he's been through many different issues, he left and he came back.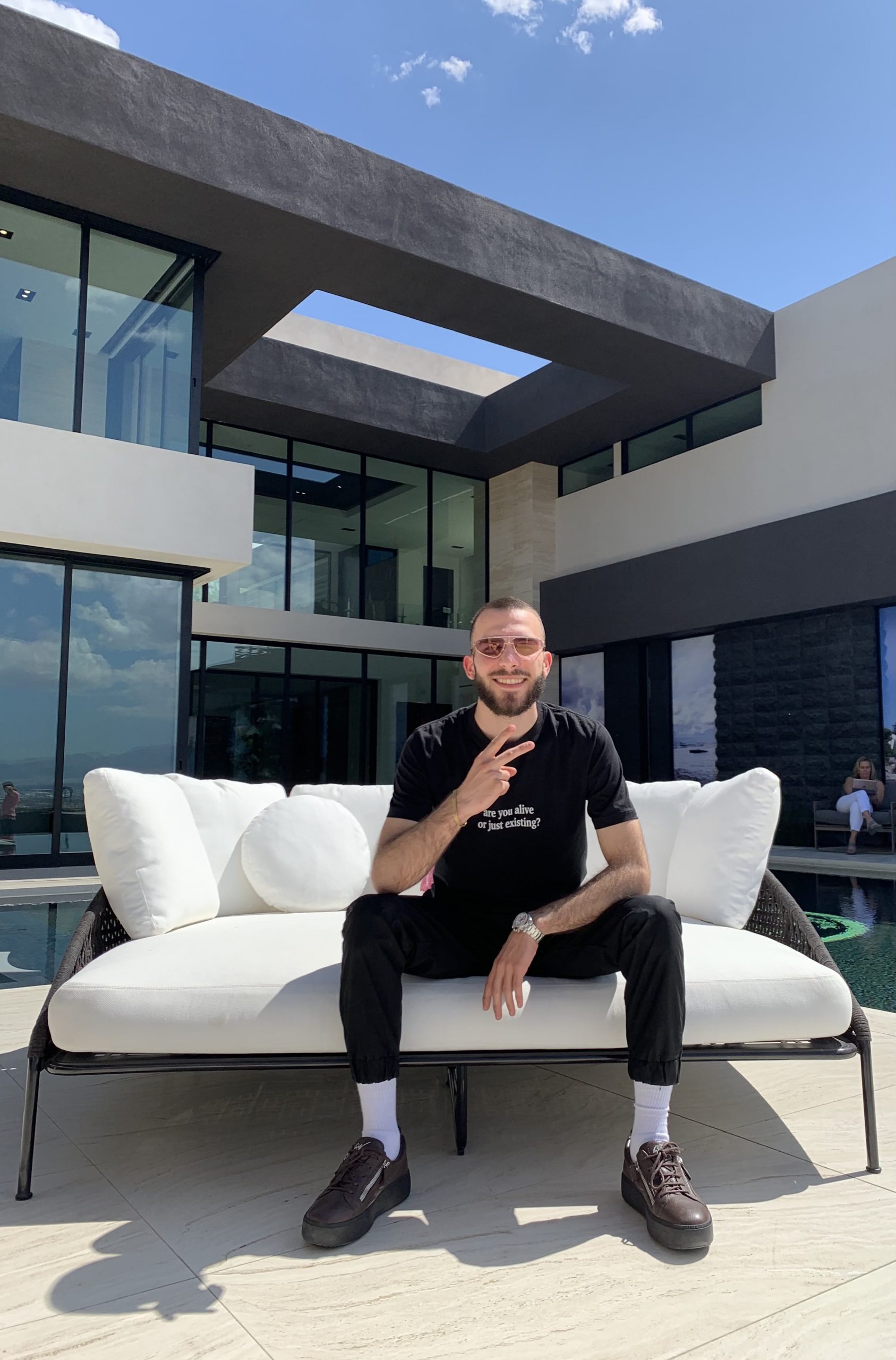 Now, he's 22 years old and he's one of the youngest network marketers in the whole globe raising almost a 6-digit monthly income.
Key words: innovative, outstanding and future driven. In fact nothing of what his team and He does are normal in network marketing. Neither results nor the systems they use.
The funny thing is, that the last period he spent time with Eric Worre and went to his personal MasterMind in Las Vegas, Nevada. Eric is the most important entrepreneur, author and coach in network marketing business worldwide.
He gave him the right swing to pursue his efforts to became a great professional.
Giorgio Trabaldo plus Eric Worre. What a combo!! The wise and the young. The history and the future.
The amazing process that gave Giorgio the lessons to go through all the hardships in this industry was given by him. All the advice was taken through his seminars and online coaching sessions.
Giorgio always says "I was one in a thousand in that arena 5 years ago when I first got introduced to this industry, and now I'm talking to him such as one of my lifetime friends. Dreams do come true"
The spark in Giorgio's person is real. Much more bigger is the desire of doing so much more.
Time will tell. But for now, the whole world stares at a man writing history.
His team is enormous and international, he speaks italian as a native language, perfect english and good spanish.
Three-year degrees in economics, he's now going to build a strong relationship with Eric Worre and dignify and honor the industry that lifted him up.