The Jhon-Jhon Institute, an award-winning cosmetic enhancement academy and medspa, is a testament to the hard work, determination, and crystal-clear vision behind its founder and CEO, Jhon-Jhon Ventura. Providing permanent and paramedical cosmetic services designed to help all clients feel confident and beautiful in the skin they're in, Jhon-Jhon knows how important it can be to feel unapologetically and radiantly yourself.
Like many other CEO's, entrepreneurs and visionaries in his position, Jhon-Jhon's commitment to his craft comes from humble and challenging beginnings that inspired him to make a difference in the world. Born in Los Angeles, California into an unideal situation, Jhon-Jhon went to live with his grandmother in the Philippines. At only eight-months old, Jhon-Jhon's grandmother gave him his infamous name, where she raised him until his mother in California agreed to take care of him at age four.
Trials and Tribulations
Challenging times befell Jhon-Jhon with his mother, where he endured a roller coast of early life family struggles before moving to New Jersey. Going onto enroll at a local community college, Jhon-Jhon fell in love with his soon to be ex-wife, whose family ridiculed him for his lack of affluence and status. But Jhon-Jhon didn't let that stop him – he enrolled at Rutgers University himself where his ex-wife studied to prove to her family that his humble beginnings had no bearing on his perseverance and determination.
In order to pay for college, Jhon-Jhon began waitering and bartending, working long hours around his course schedule so he could make college a reality. Along the way, Jhon-Jhon graduated with two degrees, enabling him to work as a pharmaceutical rep, as well as a medical equipment sales rep.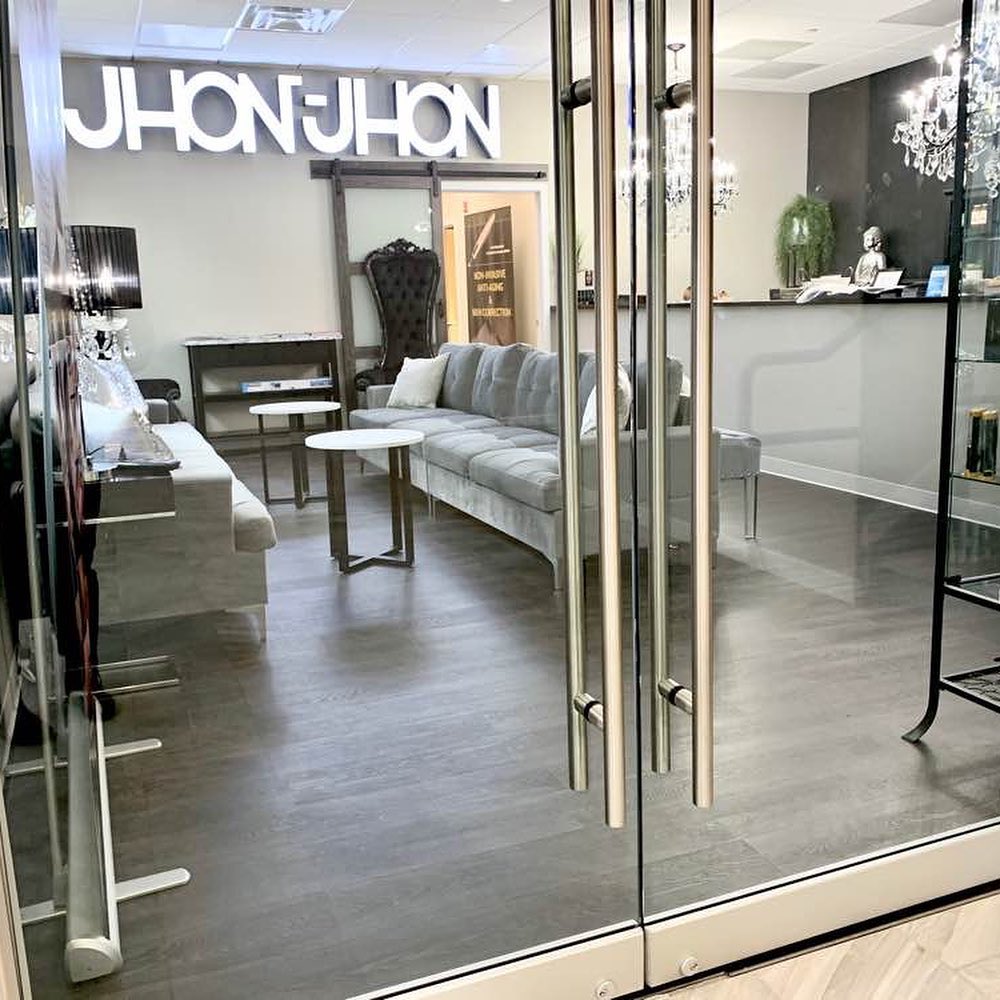 From American Dream to True Discovery
But, the American Dream for Jhon-Jhon fizzled out as his work slowed, forcing him to bartend again. At the same time, he found out his grandmother had been diagnosed with cancer, plummeting him into a depression. Jhon-Jhon helped take his grandmother to her chemotherapy radiation treatments, while along the way, asking God for a sign. One day, he went to a hospital charity event called "Make Up for a Day," in which they would provide makeup and cosmetic applications to patients.
"I stood there for a moment and realized – why couldn't I do this? Why couldn't I bring happiness to these cancer patients with permanent cosmetics? I did my research and was amazed at what I found."
Jhon-Jhon began to amass the skills he needed to be a Certified Permanent Cosmetic Professional (CPCP), going onto become a Trainer Member with The Society of Permanent Cosmetic Professionals (SPCP). Looking to separate himself from the hospital brand, Jhon-Jhon knew he wanted to get into the education behind cosmetic services, which is what inspired him to launch his very own business.
Today, the Jhon-Jhon Institute offers education in eyelash extensions, lash lifts, definition brows, hair follicle replication, permanent cosmetics, vitiligo & color camouflage, areola & scar camouflage, and bleachbright teething whitening.
Divorce, depression, career pivots, and challenges didn't stop Jhon-Jhon. In fact, all of these obstacles made him the businessman and educator he is today.
For more information, visit: https://www.jhonjhon.com/.