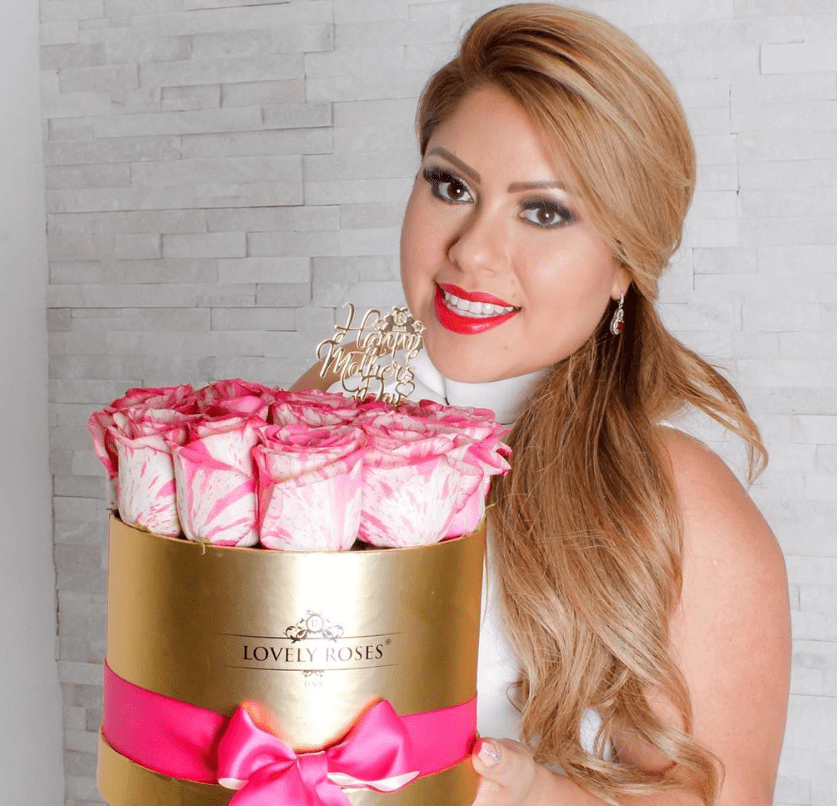 Erika Mejía, an immigrant from Honduras has established her floral business 'Lovely Roses' in America after going through lots of struggles. But the ambitious lady received its outcome in the form of a huge success. Before diving into the business world, Erika Mejía enrolled herself in many odd jobs but her experiences taught her the way to find her true passion.
Came to America with just $200 in her pocket, Erika Mejía experienced many difficult phases. While staying in Miami, Erika did the job of a secretary, a domestic worker, a shop assistant, and even a saleswoman. It was her dedication towards her goals that inspired her to approach the goal of being a successful florist in America.
After learning to make pretty bouquets full of roses, Erika Mejía decided to convert her skill into a business. Erika Mejía worked really hard and invested all her savings to open her florist shop with the name, "Lovely Roses". In the beginning phase, she had no business and she didn't know many people but her work gained the attention of people after some time.
Currently, she enjoys many celebrities as her clients for her shop "Lovely Roses". Various stars namely Demi Lovato, Anuel AA, Karol G, Luis Fonsi, Camila Cabello, and Thalia are there on the list of her loyal customers. Lovely Roses has gained popularity as Miami's most famous floristry for providing creative and luxurious bouquets of roses.
Erika Mejía designs receive a lot of positive responses from Miami's Latino community and it has only become possible because of her artistic ability. And her courage to face tough times with a happy mood has allowed her to overcome every difficulty with ease.