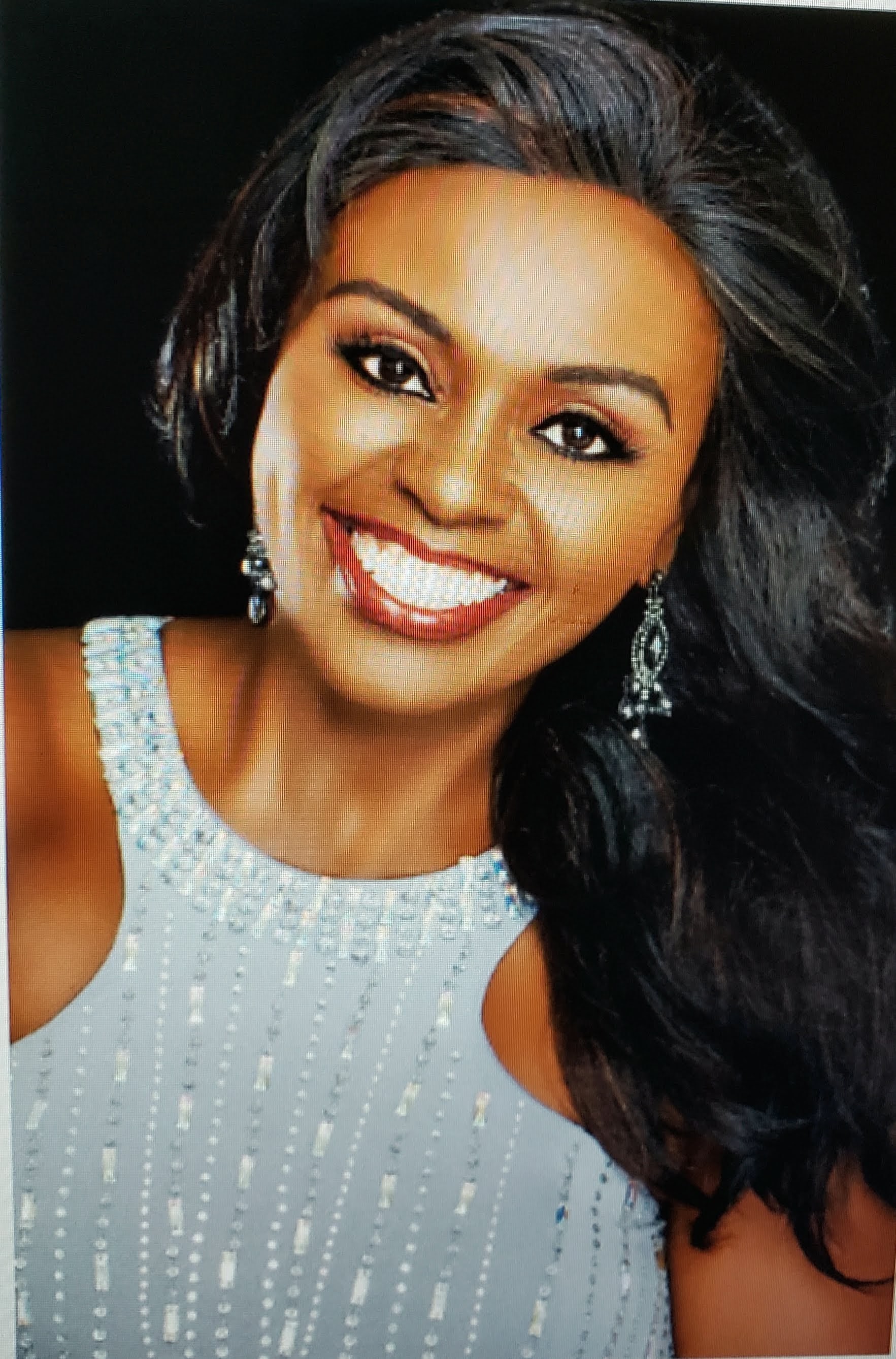 In this interview Paulius Stankevicius talks with Dr. Caroline Verkaik who is an amazing woman and entrepreneur. She was Mrs Kenya World and her story is enlightening and inspiring to everyone, especially to those who are humble and seek for success in life.
Paulius Stankevicius: The first glimpse at your profile and background is astonishing. You are a strong independent entrepreneur who has achieved a number of goals and inspired many people around you locally and internationally. Where did it all start? Where does the passion for growth come from? What is the main pusher for your story of getting to where you are now?
Caroline V: Thank you so much Paul for your kind words. Where did it all start?
I believe somethings you are born with because in 3rd grade my teacher wrote on my report card that I had very good leadership qualities. I didn't even know my alphabet then and English was my third language but I guess those words stayed with me and I've found myself being recognized and rewarded by leaders in organizations, institutions and projects I've been involved in throughout  my life as a leader. 
I was born in Ngong hills Kenya East Africa and lived there for the first 25 years of my life. I always wanted more, I dreamed of being a lawyer because I hated injustice from a very young age.Being born in a third world country I saw a lot of that. I've always been a people person. I love meeting new people and creating great relationships. I always wished I could change someone's life for the better from a very young age. My passion for growth I believe  comes from having too many doors shut in my face in my young adult life.I felt like people didn't see me for who I was. I didn't know a person influential enough to push me through the doors. My just being me was never good enough  and that just fueled my fire and pushed me to do better. 
Paulius Stankevicius: Obviously, can't miss out the fact that you have been Mrs. Kenya World. How difficult was it to achieve it? Was it one of your goals on a to-do list, or did it come naturally towards your vision of personal development and life? What is your involvement in the beauty industry now? 
Caroline V: Again going back to my childhood of wanting to be a lawyer. I burned to be a voice for others. I saw the lack of clean water growing up in Kenya and my childhood  friends got married at a very young  age instead of going to school. My parents had bought a farm in Ngong Hills  when I was 7 years old which was then Massai land. The same place where the famous Out Of Africa Movie was shot. The Massai tribe did not believe in education for the girl-child. I competed for the title of Mrs Kenya with a platform of bringing clean water to Kenya ending FGM and bringing education to the girl-child.I won the title of Mrs Kenya World and represented Kenya for the first time in the history of Mrs World to have a representative from Kenya. 
How difficult was it to achieve it? Competing in a pageant is not easy at all, It's  like running for any government office. You want to be a voice for others. You have to make many appearances, a lot of publicity is involved and a lot of  television appearances to convince the judges you are the right candidate for the title. It was not easy. I competed three times with the title once in India and twice in Russia. St Petersburg and then again in Sochi. I made 4th and third runners consecutively the last 2 years of competing. I raised money to dig a well and provided many water holding tanks in Kenya and provided school supplies to a lot of schools back in Ngong Hills.  
What is my involvement in the beauty industry now? 
My good leadership qualities must have followed me because the President of Mrs World who is also the owner of Mrs America noticed something in me and asked me to work for him right after my third time competing in the Mrs World Pageant. The last 2 years when I competed in Russia. The Women entertainment TV channel in the US used to broadcast the Mrs World pageant live and they had given us a piece of paper and pen and had asked all contestants at the last minute while we were all on stage in Russia to pick one person who we thought should be the best representative as MrsWorld and two years in a row they picked me. These two times might have been the most humbling times in my life.
I started working as a contestant coordinator for both Mrs America and Mrs World and soon became one of the chief negotiators where I traveled globally meeting with Prime ministers, Presidents and top government officials to negotiate sites for Mrs World. A job I still do twice a year and one of the most fulfilling jobs because it always feels like family to meet these brave accomplished women from different walks of life who have chosen to be a voice for wonderful courses. 
Paulius Stankevicius: You have worked for Warren Buffet. You clearly had a strong career in the airline industry. What was the most challenging part of it and what did you learn the most out of the whole experience? And what made you turn into entrepreneurship?
Caroline V: Working for one of the wealthiest men in the World was a huge ego builder for me. I was the first flight attendant of color in his company. I had met pilots and other flight attendants working as a concierge at the Hilton in New Jersey.  I loved seeing them in their Crisp Uniform and  I always wondered if I could one day be in their shoes. They always encouraged me to apply for a job at the  executive jets but I didn't think I had a chance. They saw something in me and sure enough I applied and out of over 100 ladies who applied from New York they picked 3 and I was one of them. 
The most challenging part of the job was being away from my family. I had also found I was pregnant with my second daughter during my third week of training and that was tough enough too.
After a 3 week intense training I was ready to fly celebrities' and top Executives as their flight attendant on the Falcon 2000. I met most of the wealthiest people in the world because these were private jets.
What I learned from this experience?
We can achieve anything if we put our heart and soul in what we do.I got an award for being the most outstanding flight attendant of the year and I was thrilled and so humbled to be considered for such a nobel prize.
What turned me into entrepreneurship? I envied a lot of the clients we flew. They were business owners and they enjoyed talking to me about my country of birth. Some said they had vacationed there and many said they would love to go visit. They were always  fascinated by my life stories and a lot of them said I I was born for greater things.I envied their flexibility and how they could afford to fly their families on private jets. I loved listening to their stories which really encouraged me and I wanted to be like them. I'm not there yet but I'm on the way there I hope.
Paulius Stankevicius: One of your latest ventures today is Watergap – Africa Safaris. What is it about, and what unique competitive edge does it bring out?
Caroline V: My first job in Kenya was in the tour industry. I worked with top tour companies and by  age 23 I had my own tour company. I left that to come to the United States but my desire to show people the beauty of my birth country still remained. As Mrs Kenya I saw how helping people back home with clean water and school supply was well received and how successful that was. I wanted to continue providing such resources for the people there.
I started mission trips to Kenya through my church and wonderful people joined our trips and we created a big impact back in Kenya. Kids went to school and clean water became available. Hence Water-Gap Africa Safaris.
What unique competitive edge does it bring out?
The tour industry is one of Kenya's biggest industries but it's also very populated. Unless you have fantastic marketing and excellent unique services you can easily disappear in the sea of tour operators. 
Watergap-  Part of the proceeds from every trip goes towards clean water for Kenya.
Africa Safaris- We Provide sight and sounds from our Safaris into the Wild in  Kenya.
The unique competitive edge it brings, is that unlike other tour companies each of our clients gets an opportunity to create a Legacy.  We believe you have not traveled until your memories are not just on your camera. 
Our mission statement is "We create memories that last long after you've put your camera down"
We interact more with the locals and do unique things like:
-Tea picking for a day to experience the value of a dollar which is wage for a day of tea picking. 
-We hold seminars and workshops that give our clients an opportunity to speak or network with the locals. 
-We give our clients the choice of doing community and humanitarian services work during the trip and even after. 
– We do luxury private safaris where the clients tell us what they need and we cost it for them. Vice versa clients tell us how much they want to spend and we tailor make them a safari. 
– We join with other organizations offering cycling trips, and mountain climbing, historic sights trips, snorkeling etc  to keep it unique and special all as a one stop shop.
– We Provide school supplies and clean drinking water to needy Children and schools.
– We have breakfast with the giraffes at the giraffe center and get to feed baby elephants at the elephant Sanctuary.
-We visit the local markets and get to promote the local artists.
– I accompany most of my mission trips which a lot of people have considered a rare treat.
The best of all is that we are affiliated to Voice Of Our Child -VOOC where I'm also the founder.
We are an  organization fighting mental health by offering life skills lessons to kids as young as 6 years all the way to 17 years. My desire and hope is to have such a program in every country in the world since I believe Mental  illness and  depression is a global epidemic. In 2018 I was crowned Mrs Pennsylvania with a platform of reducing the rate of teen suicide by understanding mental illness. For every trip we offer through Watergap- Africa safaris a child receives free mentorship through Voiceofourchild.org
According to the World Health Organization Suicide is the second leading cause of death in teens 9 to 17 years old. We can change that by offering mentorship to our children through VOOC.
Paulius Stankevicius: As you have been doing a lot of projects and have gained strong experience in business development as well as brand development, and have created a persuasive brand around yourself, can you share your insights on what it is like to build a business brand and a personal brand? What are the biggest challenges? What are the essentials of building a brand from scratch?
Caroline V: I feel like I'm nowhere near where I need to be. It's not an overnight success and requires a lot of work and networking with the right people to get to the top. One thing that I believe helps is that we are just as good as our personal brand. A lot of discipline goes into building a personal brand before you can even  build a business brand. People have to trust you and who you associate with says a lot about the brand you are building. A business brand is the fruit of the personal brand. You plant lemons and you get lemonade. If people trust you they will buy whatever you are selling. But you could have the best commodities but if your personal brand is questionable you will sink very fast. The commodity is only as good as the person who is producing it. I aim to grow my brand everyday by educating myself on issues that touch on my Brand. As an international Speaker, Entrepreneur, Coach and Counselor I know we can never be too educated.
Be careful then what kind of a (personal brand) you are. There are a lot of challenges especially if we are all planting the same brand as far as industry goes. For example  if it's the tour industry we are  as tour operators like the oranges, the consumer has to find which is the sweetest and that means slicing through each of us to find the juiciest.  You can price yourself the most reasonable but by the end of the day the service you provide says more about you than the price. Reviews, reviews, genuine reviews are what sells and sets us apart. We have to be generous with our services. Making sure the customers buck count.  
You Paul, set yourself apart from the WWLC Zoom meeting that we had by offering a service for free for the first 3 people. That was a unique beautiful generous offer that made you memorable. It made me go to your website to read about you something I would otherwise have not done. 
Paulius Stankevicius: Thank you Caroline. Would there be something else you would like to share with the audience?
Caroline V: I believe the secret to success is showing up. I have created a deep friendship and respect from British airways because in 2016 while on a flight to London with my then 10 year old daughter. I volunteered to help a passenger on a BA flight after the crew kept paging for a Doctor and no one showed up. The passenger was very sick and we ended up rerouting back to Canada and our flight got delayed but British airways emailed me a couple of weeks after and sent me a beautiful "thank to our Hero letter" and a free return ticket to any destination of my choice. I didn't expect anything from them, I didn't consider myself a hero, but it was a lesson that showing up pays. 
In 2007 While competing as Mrs Kenya the President of Chechnya  Ramzan Kadyrov invited the Mrs World contestants to his country for 2 days on a peacekeeping visit while we were in Moscow on Transit to Sochi for the Mrs World Pageant. He sent his private jet and over 40 women from around the World  and staff members boarded for Chechnya.
I was having a really bad head cold  that day and had decided to stay in my room while all the other contestants went sightseeing.  I forced myself out of bed and joined the rest. Little did I know that was the day we  would all be having lunch with the President of Chechnya. 
Long story short after saying hello to all of us he approached me and after lunch asked me to marry him. The President of Mrs World jokingly told him he had to pay dowry in Kenya to get married and he asked how much. He was given a price of two goats, 4 chickens, 2 horses and a barrel of fish. Less than 10 minutes the dowry was presented but I told him I would need to get permission from my husband to revisit his offer.   That was a really impactful trip in my life.
Our websites www.watergap-africasafaris.com
About Paulius Stankevicius
Paulius Stankevicius is an entrepreneur and professional business developer who has also worked with Fortune 500 companies. Paulius Stankevicius has a large client portfolio in his background. His expertise is in public relations and advertising, business development and international trade. In early days, Paulius Stankevičius, was a Chief Design Officer for his early startup ventures. He has extensive experience in IT development as well. With over 500 client portfolios, Paulius Stankevicius leads his marketing company, Stankevicius MGM.
About Caroline Verkaik
Dr Caroline Verkaik is an International Speaker who's start to fame came about from her being a former Mrs. Kenya world and a third runner up at the Mrs world beauty pageant in 2007. The same year the President of Chechnya Kadyrov proposed marriage to her with a dowry and all but she turned him down.
She was also the title holder of Mrs Pennsylvania United States 2018 with a platform of reducing the rate of suicide in teens. She's also the Ambassador representing Africa for the International face magazine. A magazine that celebrates and acknowledges hard working individuals from all over the World. She works with Mrs America and Mrs World as a contestant coordinator, where she worked her way up to become one of their chief negotiators. Her position involves sitting down with presidents,prime ministers and top government officials internationally to negotiate sites for the Mrs World pageant.
She also worked for Warren Buffet as an inflight service representative on one of his private jets at Executive jet aviation. In 2000 she was recognised as the most outstanding flight attendant in the same company.
She has spoken in Russia, India, China, Vietnam, Mauritius, Malaysia, Kenya, Singapore and the United states.
She has received numerous awards for her many achievements in community and humanitarian services. In 2017 Caroline was recognized as one of the top 50 women business leaders in the world by the Women leaders International held in Vietnam. In August of 2016 she was recognized by British Airways for saving a sick passenger on a flight from Newark to London.
Caroline is also the CEO of Water gap- Africa safaris taking groups of people to Kenya on mission trips and regular safaris. She's also the founder of Voice of our child VOOC an organization that offers mentorship to kids from 6 years old to 17 years old and also takes teens fighting depression and grieving parents for humanitarian work around the world. 
Caroline and her husband David are also the Owners of Leopard Realestate LLC.