When we say that Enzo is the 'Next Hollywood Leader,' we don't just mean his leading man roles! Starting out as a budding accountant with big dreams, the star-studded multi-potentiality has dipped his feet into just about every pool in the Hollywood industry. Of course, he's tried his hand at writing, directing, and producing, but you'd be foolish to think his ambition stops there! 
Enzo Zelocchi's latest endeavor is an entrepreneurial one that is aimed to change the way America does healthcare – he is the founder of a cutting-edge company named A-Medicare, dubbed the new 'Amazon' for healthcare! With his new pursuits already gaining plenty of attention and attraction, if you haven't heard the name 'Enzo Zelocchi' before, brace yourself to be hearing it a lot in the incoming years. 
Zelocchi first turned the heads of Hollywood big shots with his 2010 production of the short film 'My Little Princess,' which stacked him up a whopping 15 plus awards from festival runs alone. It seemed Hollywood had been yearning for a bold and charismatic Italian American but exotic Asian/Latino looking front man for all the latest action hits, and Enzo Zelocchi delivered that wish with flying colors. He currently received over 70 AWARDS in Film Festivals. 
Since his humble beginnings making a name for himself on festival circuits, he has harnessed a fanbase that will blow any project he has up on the internet; with over 6 million Instagram followers, he's certainly taking the world by storm. 
With an impressive amount of credits, Enzo has plenty of acting, writing, and directing credits for films and projects that have seen a whirlwind of success. He's even producing four new movies as we write this article, namely "The Cost of Justice," "War of Honor Retribution," "A Crypto Tale" and "The American Crime Lord." It's clear that Enzo is a machine regarding output, which is at no expense of quality. Zelocchi's films have received wide critical acclaim from some of the industry's top critics and professionals. 
From his success with 'My Little Princess' to his immeasurable fame that was to come, Enzo has tied his career in a neat bow by going full circle with his new ventures as the founder of A-Medicare. The short film that shot him into stardom explored the relationship of a father and daughter with terminal cancer, with Zelocchi exploring the plights and downfalls of the medicinal industry throughout the US. He then had a formative and eye-opening experience by watching Michael Moore's documentary "Sicko," which explores the cases of several everyday citizens whose lives were destroyed by the demands of the American healthcare system.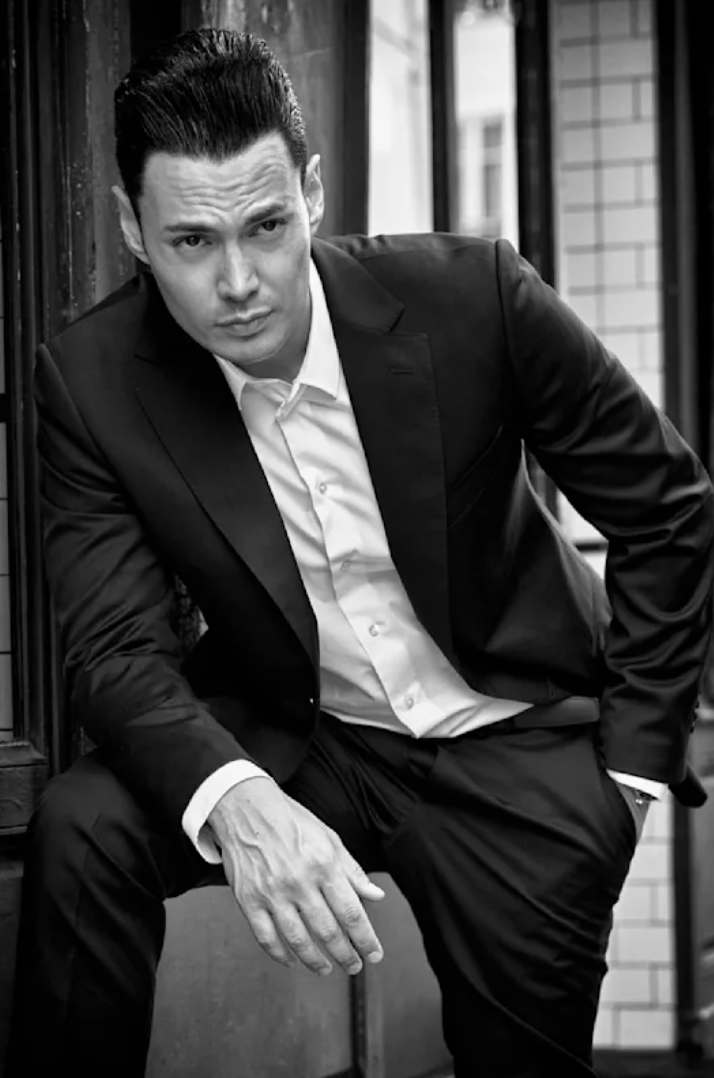 The culmination of this led the multi-talented director to create his company which provides healthcare solutions for a country whose healthcare system is in a crisis: A-Medicare. His ambition for the company doesn't just stop at the borders of the USA – Enzo Zelocchi aims to make A-Medicare a global name that plenty of nations can benefit from. 
Enzo's goal with A-Medicare is to offer a universal healthcare system to people in America and in the future around the world. This will result in easy and convenient healthcare, reduced costs on an individual and governmental basis, and mitigation of fraud. 
The company also aims to use the latest machine learning technology, artificial intelligence, and blockchain cryptography to innovate the healthcare industry and provide help for the people who need it the most, wherever it's possible. 
You may be asking yourself: How does Enzo do it? Juggling the film and healthcare industry with finesse and style is a feat that most people could only wish to achieve. The answer comes from genuine care for both filmmaking and healthcare. Speaking on his new endeavors with A-Medicare, he had this to say: "The greatest things have humble beginnings. A-Medicare can only reach the levels it needs to with love and passion – if there is a will, there is a way!" 
Zelocchi is also on the books as a great fan of the entrepreneur whizz-kid Elon Musk and shares an expansive and hopeful vision for the future of humanity as the Tesla founder. Speaking on the corrupt bureaucracies and powers that govern the healthcare business in America, he had this to say: "If the corrupt politicians and bureaucracies create too many roadblocks for us to succeed in our mission, maybe we could move to mars in Elon Musk's SpaceX Starship to create a functional society!" It's clear that Enzo will stop at nothing to get his ambitious project completed, even if that means starting it all from scratch. 
Much like his idol Elon, Enzo has become an inspiration to millions of fans around the world for people looking to change the world from humble beginnings. Even Zelocchi himself had to start somewhere, and it wasn't in Hollywood! He comes from a Marketing and Accounting background, which could explain his knack for building businesses and doing successful projects. Speaking on the thread between his marketing career and his foray into acting and producing, he had this to say: "I'm incredibly grateful for the business skills I acquired as they helped me directly with my producing and acting career." There's no doubt that his ever-growing business portfolio will continue to expand into bigger and better things, including his new foray into the healthcare industry. 
With a boundless ambition and genuine care for the health of people and the future of humanity, Enzo Zelocchi is certainly someone who is going to be at the forefront of shaping the world's future. He truly embodies the 21st Century archetype of a multipotentiality and has the skills to pay the bills in a wide range of areas. This means that if you didn't know about Enzo before, it's time to get to know! With his venture into the improvement of the healthcare industry, Zelocchi is slowly but surely solidifying his place in the history books. 
You can find out more about Enzo's plans for healthcare at https://a-medicare.com/, and keep updated with all the latest happenings and projects from Enzo on his Instagram. 
Enzo Zelocchi – Afternoon in Paris
Enzo Zelocchi – "NO WAR" – Trailer