The typical entrepreneur is often thought to be the product of a stable home environment with nurturing parents and every advantage that life has to offer. However, there are many for whom this could not be further from the truth.
The CEO of Destiny Global, Dani Johnson, is one such example of a multi-millionaires who was once a destitute and homeless cocktail waitress. Chris Gardner, whose book 'The Pursuit of Happyness' became a hit film, is widely known for his traumatic background, immersed in domestic violence, alcoholism and homelessness.
For Elissa Scott, creator and founder of 'The T lady', early life was turbulent and chaotic. The originator of Menopause Tea— a herbal tea, alleviating the symptoms of the menopause—suffered intolerable abuse as a child. Her circumstances worsened to the point where she lived on the streets, often wandering into strangers homes just to see what she could find.
Speaking of her formative years, Scott says, "I feel like I was born into the wrong family. Alcohol, and other women, controlled my father's life. I was the victim of domestic violence, for about 17 years. I was also emotionally and physically tortured. I had no one to love me, and was often locked in my bedroom for days on end. The only alternative was to sleep on the streets—on concrete driveways."
To survive, she turned to illegal activities. The entrepreneur recalls: "Because I simply had no one to turn to, I used to steal food and shoes. At school, I was bullied and had no friends. So, loneliness was my constant companion. As soon as I'd get out of school, I'd hop on the train and immediately go shoplifting, just to survive."
Turning her life around
Given her psychological wounds, it's unsurprising that Scott ended up numbed by alcohol and drugs. However, a turning point came when she moved to London—an attempt to escape her troubled past.
"In London," Scott explains, "I had a loving boyfriend who valued me for who I was. Then it was time for me to leave London and, in spite of our obvious connection, his career was too important for him to give up. He was reluctant to come to Australia. Dejected, and broken-hearted, I reluctantly returned to my homeland. I couldn't possibly have foreseen what would come next—I met a wonderful, generous man. He brought love and stability into my life and, in time, we raised our four children together."
Transforming the poor into entrepreneurs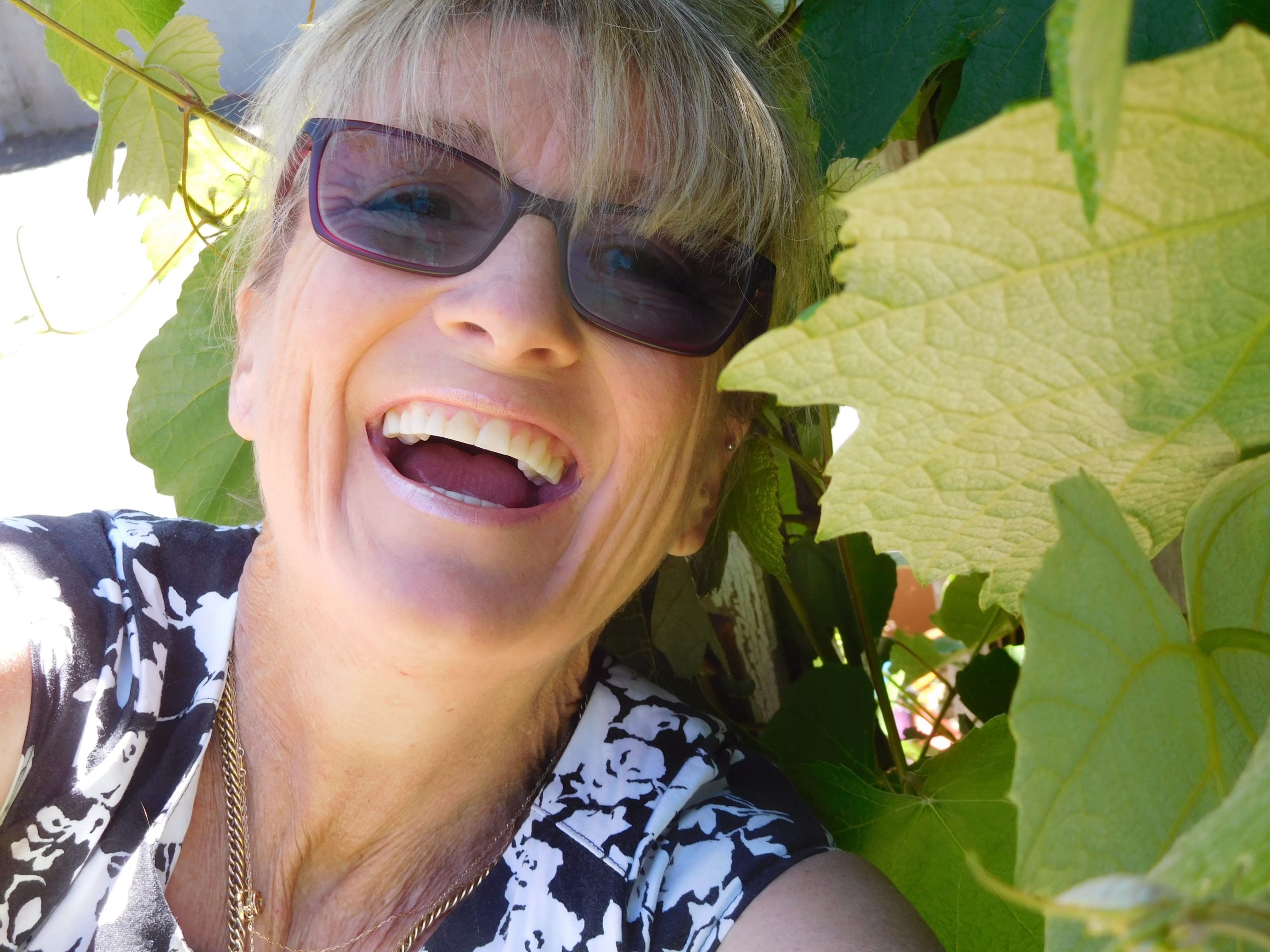 Enjoying a period of peace and security, Scott built a successful career in the recruitment industry, retiring early, at the age of 40. Desperate to help the homeless community, from which she'd escaped, Scott used her new-found freedom to launch a charity for the homeless, and also got involved with the poor, on the island of Madagascar.
"I became obsessed with improving the lives of the poorest of the poor," Scott continues. "In Antananarivo (Tana) there's a swamp, and it's literally hell-on-earth. But even while I was there, I could see beauty. There was this one woman who had a plant growing outside her shack. She had nurtured the seed and grown the plant—her only way out of poverty. It struck me. She was an entrepreneur! To change people's lives, I helped them launch their own businesses. By using the natural resources all around, we could help enrich people's lives. It's also a major inspiration in the use of natural ingredients in my tea.
Menopause tea: a community enterprise
In spite of her business accolades, Scott is reluctant to claim sole success: "It's a community affair. The tea makers and packers are made up of former victims of domestic violence, the homeless, and now the disabled community. It doesn't matter what you look like or where you've been so long as you maintain a great attitude. When you need money, you'll turn your hand to anything."
Discussing the original conversation that sparked it all off, Scott says: "I called Kim Grant and I said, 'I understand you make tea bags'. Although the minimum order was 10,000, he agreed to make us 2,000. The rest, they say, is history."
Adversity: the driving force behind my success
Looking back on her impoverished beginnings, Scott reckons that she wasn't destined to remain a 'victim'. In later life, 'she 'thanked' her father, the source of so much pain and anguish.
"I thanked him," recounts Scott, "because of the power of forgiveness and love in my heart. Without him, I'd never have helped the homeless or built them new homes. I was destined to be a driving force for change. Instead of being a victim, I made something of my life—the most incredible life. I'm continuously saving lives by serving this tea."
By way of advice for aspiring entrepreneurs, Scott says: "Be kind to people—your community and family—supporting each other's dreams. Life is short, we could all be dead in five years. Pass on what you've learned; mentor others. What a wonderful gift you are to the earth."