Rome, Italy – July 2023 — In a momentous ceremony held in the heart of Rome, Prince Lorenzo Medici bestowed the prestigious honor of knighthood upon Sir Elgin Tracy and Dame Megan Tracy, recognizing their outstanding contributions to society and their dedication to noble causes.
The investiture took place within the hallowed halls of the Saint Martin Knighthood, an ancient institution renowned for upholding principles of chivalry, honor, and humanitarianism. The ceremony was attended by dignitaries, peers, and well-wishers from around the world, who gathered to witness this historical event.
Sir Elgin Tracy expressed his profound gratitude for being inducted into the Saint Martin Knighthood, stating, "This is a remarkable achievement that humbles me. I am truly honored to join the ranks of those who have dedicated themselves to making the world a better place."
Dame Megan Tracy echoed these sentiments, saying, "To be recognized with this knighthood is a dream come true. I am eager to contribute my efforts and work closely with fellow knights to create positive change within the knighthood."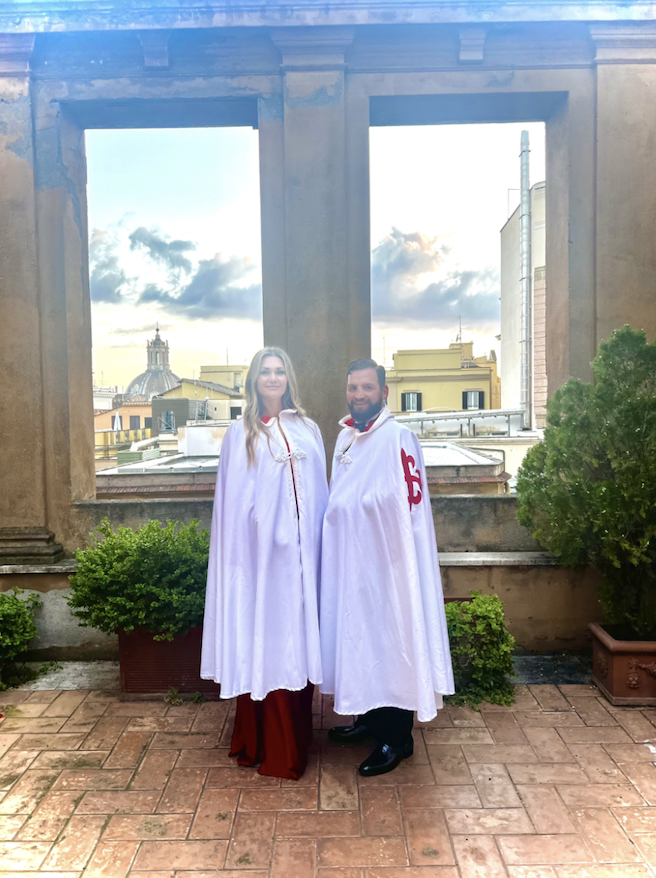 Both Sir Elgin Tracy and Dame Megan Tracy have a history of philanthropic endeavors and social activism, embodying the values that the Saint Martin Knighthood holds dear. Their commitment to improving the lives of others has been acknowledged by Prince Lorenzo Medici and their fellow knights.
As they embark on this new chapter within the Saint Martin Knighthood, Sir Elgin Tracy and Dame Megan Tracy, now officially titled Sir Elgin and Dame Megan, will undoubtedly make a lasting impact on both local and global communities.