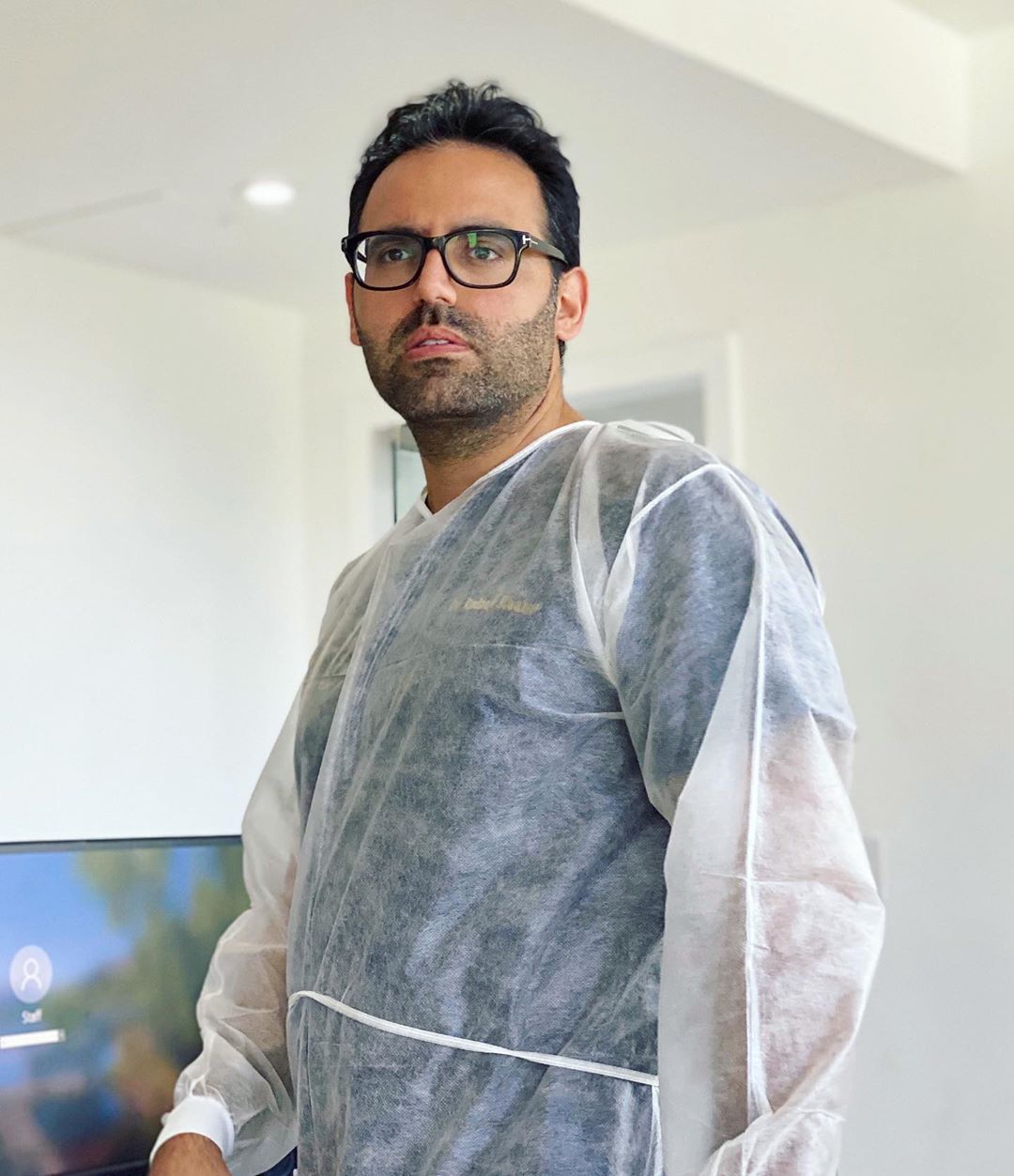 Popular Beverly Hills cosmetic dentist and partner of Rifkin & Raanan, Dr. Rodney Raanan, continues to receive accolades for his groundbreaking solutions.
Dr. Rodney Rannan of Rifkin & Raanan, a leading cosmetic dentistry practice in Beverly Hills, has continued to garner reviews from his clients and other major stakeholders in the industry. Described as a major global opinion leader and innovator, Dr. Rodney has become increasingly popular for introducing new techniques and solutions to the industry, with the primary goal of enhancing the personal experience of each patient.
Dr Rodney promotes the idea that the mouth is one of the most important parts of the body. Not only does it act as the entrance for food and drinks into the body, but it also serves as the house for the teeth. Because of it's essential role in the human body, it is important to take good care of the mouth, starting with caring for the teeth. Unfortunately, a problem that often arises is the relative inaccessibility to affordable and quality dental services, often hindering many people from getting the care needed for their teeth and mouth as a whole. Thankfully for the people of Beverly Hills and surrounding areas, the era of spending lots of money and time without getting the desired results has since been over thanks to the efforts of the likes of Dr. Raanan.
Academic Background
Dr. Raanan was trained at the Harvard School of Medicine, where he earned his Doctorate in Prosthodontics. Prior to attending Harvard, Dr. Raanan attended the popular University of California, Los Angeles, graduating in 2007 with a Bachelor of Science in Anthropology – College and Latin Honors Summa Cum Laude. He also attended the Herman Ostrow School of Dentistry of USC, graduating in May 2013 with a Doctor of Dental Surgery, Dentistry – Dean's Honors.
Unique Approach to Dental Care
Dr. Rodney Raanan and his team at Rifkin & Raanan have raised the bar of dentistry to a seemingly unprecedented level. Headed by two world-class specialists in handcrafted veneers, crowns, and implants, Rifkin & Raanan handle the entire spectrum of dental concerns, employing an approach that distinguish them from other practices in the United States and across the globe.
While maintaining the highest possible standards for safety, the practice advocates minimally invasive, natural-looking cosmetic dentistry, embracing the latest scientific advances to deliver desired results to patients.
His Achievements
In addition to heading one of the most sought-after dental practices, Dr. Raanan has led a number of community healthcare initiatives in dentistry, including providing oral health screenings and instruction for children in high-need areas, dental care for the elderly, and comprehensive dental services for the underprivileged in East Los Angeles. He has also held several teaching posts throughout his career and is currently Faculty Instructor at the prestigious UCLA School of Dentistry.