David Kennedy's passion, combined with his determination and resilience, took his brand to much greater success levels.
We have heard several stories of professionals and entrepreneurs, especially youngsters, who have created exponential success stories for themselves in their respective industries. However, a few individuals still go ahead in creating a special place for themselves in the vast entrepreneurial world, for the level of passion and resilience they show and the madness with which they work in their chosen niches. Going ahead much further as one such passionate entrepreneur in the lifestyle and clothing industry is David Kennedy, who with his one of a kind brand 'Louddpax' has been rising high each day for his creative skills, backed by his astute business acumen.
Ask him what drove him towards the world of cannabis essentials and clothing and the business talent quickly replies, saying, "To offer something different, something that could offer value to people, and that which can help them identify with the brand." Creating a thriving brand in Las Vegas, the US, which is known for giving birth to many other brands and businesses, is no walk in the park. People also have to fight tooth and nail to create a place for themselves, amidst so much competition, but still, David Kennedy could move his way to the top with Louddpax, which now has become synonymous to success as the dopest cannabis essential and clothing brand in Las Vegas.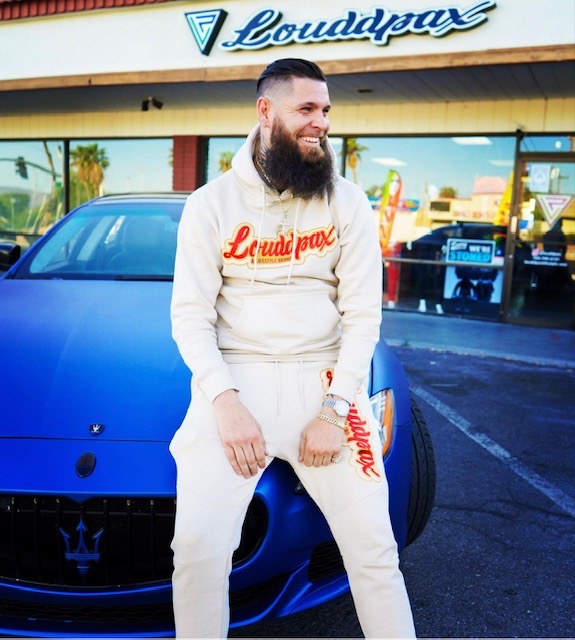 Talking about from where the idea came to him for Louddpax, David Kennedy says that it came from the cannabis culture of Humboldt County, CA, which he brought to Las Vegas. Today, the much-talked-about lifestyle brand is up for two nominations this year. The passionate entrepreneur can't contain his excitement to receive 'The Best Clothing Brand of the year' from Las Vegas Cannabis Cup Awards, along with 'Entrepreneur of the year' with his clothing brand Louddpax.
No wonder his brand Louddpax is growing massively, for it offers grow setups, bongs pipes, clothing, accessories, and so much more, taking care of the needs and essentials of the cannabis community. This year, the team at Louddpax are also excited about releasing their cannabis line to dispensaries in Las Vegas and surrounding areas of Nevada with future plans of expanding to other states.
The level of colossal experience that David Kennedy has in the cannabis industry of 13 long years and the level of expertise he gained in the industry also landed him with amazing collaborations with brands like Jardin dispensary and Packwoods Las Vegas. They are expanding to Oklahoma this year and many other states in the upcoming years. Louddpax by David Kennedy is truly changing the game of cannabis lifestyle brands for the better.
To know more, follow it on Instagram @louddpax.