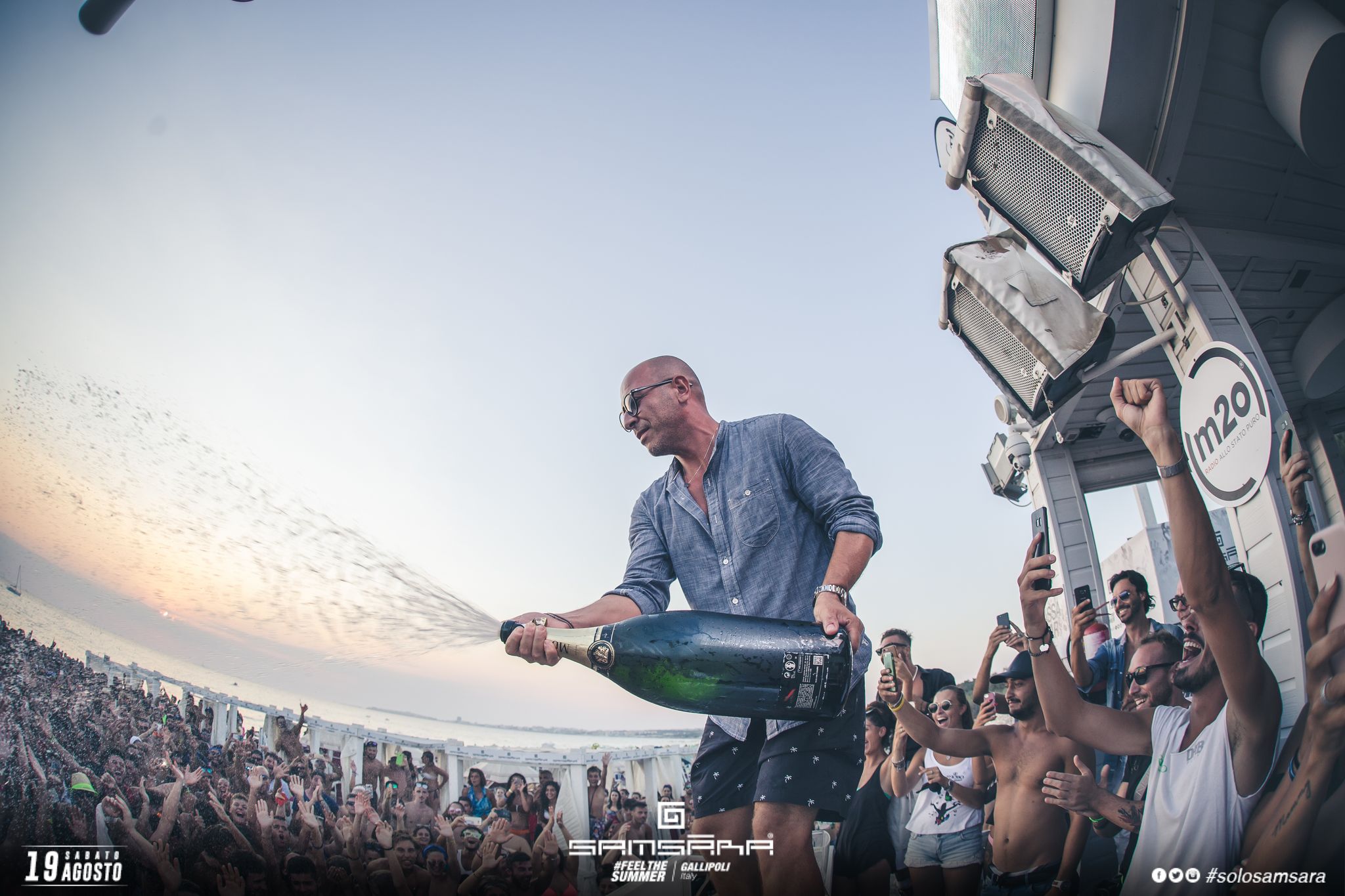 David Cicchella has successfully turned his passion into a job while challenging the status quo in the entertainment industry with his unique format of putting together beach parties. The founding partner of Samsara beach has an eye for revolutionizing the norm and it did not take long for his enthusiasm to be shown in the world of entertainment, especially in the area of organizing beach parties. His passion for excellence and desire to stand out of the pack has helped him to grow as an entrepreneur and individual.
Entertainment practically chose David, as he left Rome at the age of 18 after his hopes of becoming a pilot was dashed due to the circumstances surrounding his visual impairment. David worked as an animator before entering the world of events, after falling in love with singers and their talent. His captivating resume and amazing communication and business management skills helped him to be a part of the 2006 Olympic Games as a vocalist. He later became the singer of the acclaimed "Giro d'Italia," the most crucial race in the competitive cycling scene in Italy.
"I dealt with the public relations of a bar here in Italy, where I developed a relationship with the owner of a bar. From this experience, my passion for public events blossomed. My ardent passion will culminate in "The Tuesday of the Village", one of my most famous events. In these years, I also started collaboration with the owner of the bar which led to the birth of Samsara Beach (In Gallipoli) and of Beach parties. These beach parties also expand to Riccione and Montenegro, which will bring economic and tourist wealth to Riccione and Montenegro," said David Cicchella.
The visionary entrepreneur has developed the Samsara Beach brand to become one of the most popular summer marks in Italy and probably across Europe. He has also been able to make "Il Martedì del Villaggio" a popular arrangement that attracts lovers of adventure during the Italian summer.
David Cicchella is not looking to slow down in delivering the best possible experience to beach lovers as he continues to leverage his understanding of people's desires and their way of being to create innovative ideas to leave unforgettable emotions.