He serves as the VIP Business Manager and takes care of the social media of Johnny Dang & Co.
The world of social media and the digital world is so enormous that slowly and steadily, it has fascinated almost all the business sectors of the world. The world of technology is what we live in and the internet today is a necessity. Understanding the importance of the same, many brands and businesses need people who can help them climb the ladder of success through proper utilization of social media and the digital mediums. This is where, young digital entrepreneurs like John Box, aka Johnny Flawless, enter the scene, whose mission is to make his clients more profitable by increasing their reach through social media and eventually increasing their sales.
John Box serves as a highly talented social media marketer that many brands and businesses need for achieving all their business goals. The youngster was born and raised in Houston, TX, and studied Social Sciences, attaining an Associates degree in the same from San Diego, California. He came back to his birthplace in Houston and started working towards building his career in the vast industry of social media marketing and management.
Jon Box's consistent efforts and his passion for achieving a unique place in the industry got him hired at Johnny Dang & Co, one of the most sought-after jewelry brands. John Box works with Johnny Dang as his VIP Business Manager and manages the future events for Dang and his brand. With this, John Box is also a social media and sales director who keeps up with the changing trends of the online mediums and devises plans and techniques to take the brand to the top of the game. He runs social media accounts of multiple celebrities and personalities.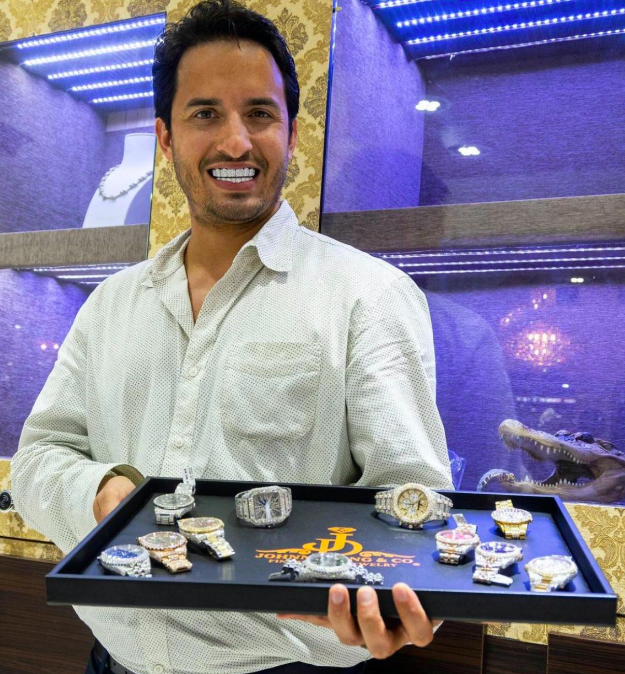 Just like all other successful individuals, John Box too had his share of ups and downs in life; however, he confesses that these downs in life has helped him get nearer to his career goals and got him where he is today. The journey for him in his own words has not only been "rewarding but also one to enjoy."
John Box always found inspiration from his father, who passed away almost two years ago. He taught him excellent organizational skills and encouraged him to have a clear mindset in life. Also, he finds inspiration from his current employer Johnny Dang, who built his empire from scratch and still remains one of the hardest workers in his firm.
Throughout his career, John Box has excelled in his career by changing his brand from @johnnyydigital to @johnnybesomeone to @johnnybeflawless, thanks to his creativity and the urge to remain original in his work. He is also planning to build the brand behind @johnnybeflawless and give opportunities to others as well to benefit from the same.
Through his extraordinary skills in social media, John Box, with his passion and hard work, led to the growth of his clients and created more awareness about them across mediums. Today, anyone can become their own brand and build businesses, believes John Box. The youngster has helped all the businesses he ever touched, making them more efficient and even created a platform for others to grow on.
John Box is glad he has created a career and life he always wanted, and yet strives to work even harder and learn more things in the digital space to better serve the people he works with.