The Celebrity trainer Michael Baah has done a miraculous work with Abigail Clarke. He has put this TOWIE Star through a jaw dropping body transformation, which has turned the head of Floyd Mayweather.
Abigail Clarke called personal trainer Michael Baah "the best thing in my life" after split from Floyd Mayweather.
The 27-year-old Ex TOWIE star told us that she's dating again after calling time on her romance with Boxing megastar Floyd Mayweather.
So how did her personal trainer help her achieve this almost unrecognisable transformation? Her personal trainer, Michael Baah has revealed all to us and the good news is she hasn't given up carbs!
Michael has not only trained celebs but also a few royals as well.
The personal trainer is also a former competitive boxer.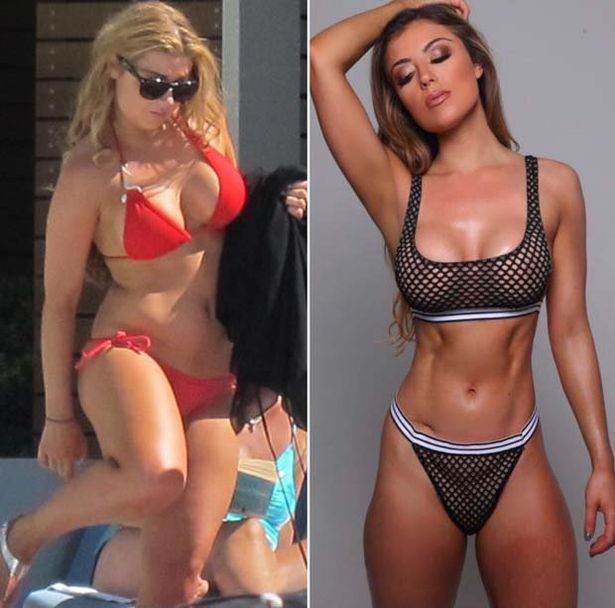 When it comes to his philosophy on keeping fit, Michael's message is simple. Find something you enjoy to help keep you active, do it often and never skip breakfast!
He said: "We all live hectic busy lives. There are not enough hours in the day to get everything done especially when it comes to eating right and keeping active. Staying active and balancing your meals can have long term benefits for your health and adopting these 4 simple habits can put you on the right path to success.
Add strength training to your routine
Consume the right amount of protein
Increase your antioxidant intake
Limit refined sugars
"Healthy carbs are the key to a balanced diet but you must learn how to properly portion them."
And the best news?
Michael says that you don't have to go to the gym to keep fit.
He said, "The gym is a place to get stronger, but we can get fitter without it. For most people, losing the lbs is easily accomplished without stepping foot in the gym. The most reliable type of exercise, in my opinion, would be bodyweight training."
"You do not need to go to the gym to do it, no equipment required, and your body weight provides more than enough resistance to get in a great workout. It leaves no room for any excuses not to train. A challenging circuit of body squats, lunges, push-ups, pull-ups, dips, chin-ups and plank work will stress every body part and give you a great overall workout."
Instagram – @MichaelBaah_
Website – michaelbaah.com