Carolina is a professional singer and dancer of Franco Lebanese origins born in Guadeloupe on November 3.
Carolina Karam appears like this sweet girl next door. Down to earth and incredibly talented, she won the Lebanese Latin championship and Lebanese Latin cup in 2011 and represented Lebanon in several dance competitions around the world, like China (Olympic Games), Russia (IDSF Russian International Open), and Armenia.
In Lebanon, she appeared on the Arab version of international TV show "Dancing with the Stars" for 3 consecutive years (2012-2014).
She also sang in several television programs such as Celebrity Duets, the international charity program in its Arabic version on MTV Lebanon, "Heik mn Ghanni" the Lebanese singing competition show, Menna w jerr the entertainment TV show and Mr. Lebanon.
In addition to her dance achievements, Carolina has been pursuing a career as a professional singer, performing in concerts, major weddings and international events.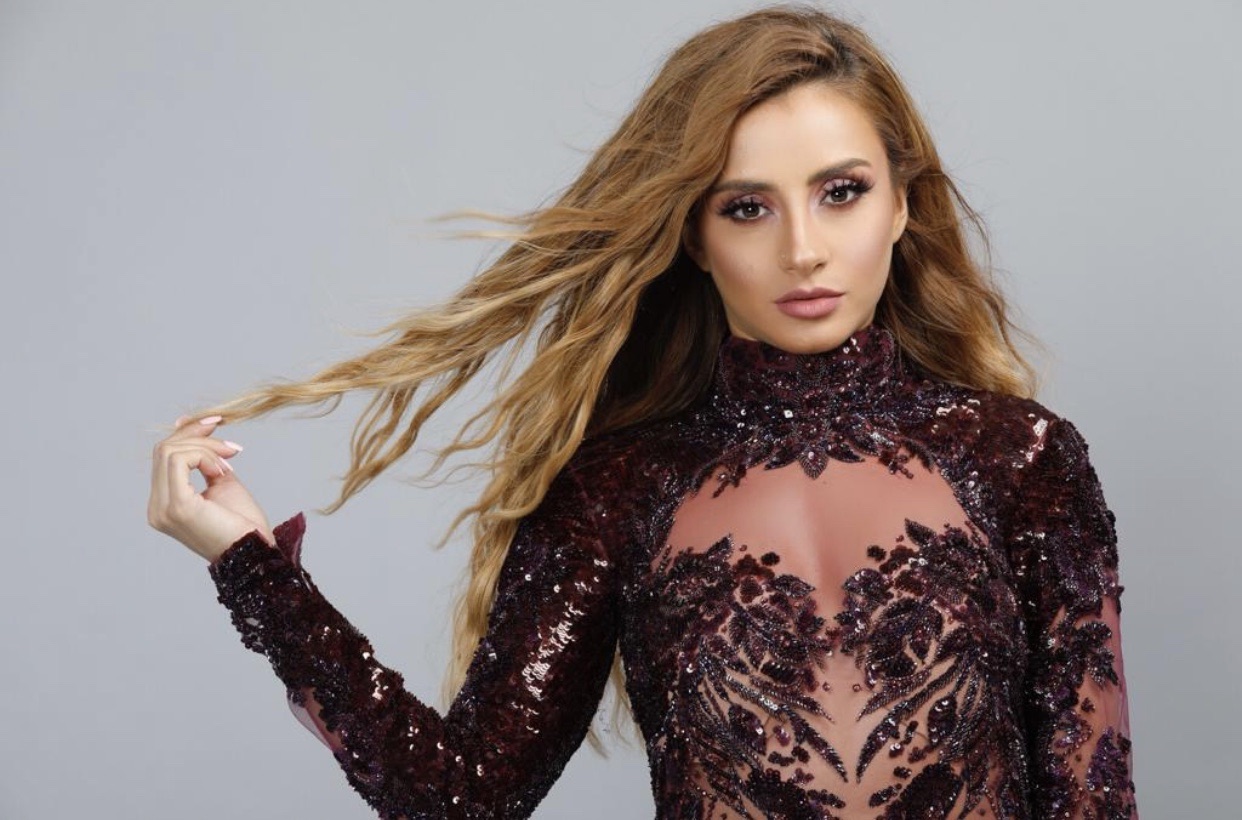 She released her first ever music video on August 22nd 2014, in which she performed beautifully and smoothly her first single 'T'en Vas Pas' in both French and Spanish. The music video stressed on both Carolina's vocals and moves as she appeared singing while dancing to the "Zouk/Kizomba" rhythms in her homeland Guadeloupe, a French Caribbean island, an ambiance that suited very well the romance and the love that Carolina wanted to show to her fans.
'Goza La Vida', a mixture of Latin and House music, was published on Carolina's official YouTube channel on July 24th 2016. The video went viral on Social Media, Radio Stations and Televisions like MTV Lebanon and NRJ Lebanon TV.
The beauty released her own singles in Arabic, "Yalla Tayyerni" and "Min Ghayrak", in 2017 and 2019 consecutively, where she gathered Millions of views making her one of the trendiest artists seen in the Arab World.
Her charismatic performance overloaded in sexiness and grace, as she dances beautifully to the Latin and oriental tunes, while singing passionately in Spanish and Arabic, makes her one of the top Lebanese female singers.
Instagram : https://instagram.com/carolinaksinger